Having a baby starts with, for most people, a level of planning before you actually conceive. When you decide you want to have a baby, there are things you need to think about to make sure your body is in the best place possible. There are recommendations and guidelines that you need to check, to make sure you are getting the right amount of certain vitamins and minerals to maximize the chances of a healthy conception and prevent certain issues, if possible. For example, all women wanting to conceive should be taking folic acid daily, whilst trying to conceive and also when first pregnant, and vitamin D and Iron are also important too. There is a lot to remember when you are trying to get pregnant, or find out you might be and a LOT of do's and don'ts which can be a bit overwhelming.
I have been there, and as you get "older" (I hate that expression) you do need to give your body a little bit extra in terms of what it needs to help you maintain a healthy conception and pregnancy. Obviously, we cannot control everything that happens, and nature does a lot of the job for us, but I know for me, doing everything I could to be as healthy as possible was important. Making sure you are eating well, that you give up alcohol, and also take a pre natal vitamin that covers all the bases you can, within your control.
If you follow us at all, you know that we have wanted to add a third baby to our family for a while, but I am that little bit older and my body has had some issues with getting pregnant. We are not alone in this.
Did you know
COUPLES ARE INCREASINGLY LEAVING IT LATER WHEN TRYING FOR A BABY WHICH IS IMPACTING ON FERTILITY RATE.
For women, the most fertile period is in their mid –twenties and fertility starts to decrease after the age of 35.
For men, sperm is strongest in their mid-twenties and starts to decrease after the age of 40.
A healthy lifestyle, a balanced diet and taking enough exercise are important when trying for a baby.
It can be difficult to get all the nutrients you need from your diet in today's busy world.

This is where PROCEIVE can help by providing extra support needed to support good pre-conception health.
PROCEIVE® IS A RANGE OF SCIENTIFICALLY FORMULATED FERTILITY SUPPLEMENTS FOR MEN AND WOMEN TRYING FOR A BABY.
PROCEIVE® is designed to support nutritional deficiencies associated with the reproductive system. It provides the most comprehensive formulations including Folic acid, amino acids, vitamins and minerals to support the nutritional needs of the body when trying for a baby.

WHO IS PROCEIVE FOR?
PROCEIVE is for all men and women who want to ensure they are giving themselves the best chance to have a baby in a safe and natural way.
Becuase men and women's bodies are different they need different things in terms of vitamin and minerals, so Proceive is formulated with in mind.
For men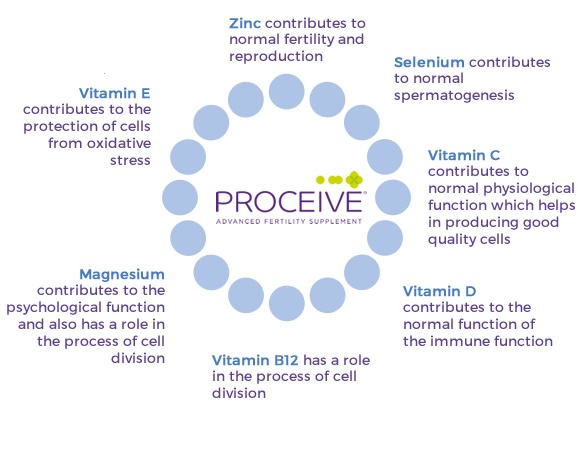 For women
It's easy to take, and makes one thing when trying for a baby that little less complicated. The supplement comes in a pleasant tasting powder you add to juice or water, taken once a day. You can slot it into your daily routine, and know that you are taking a supplement that contains everything you and your partner need to provide you with the support you both need and it's one less thing you need to worry about, in the journey to trying to get pregnant. It definitely helps to relieve a little bit of what can be an emotional rollercoaster knowing you are making sure your body is getting what it needs.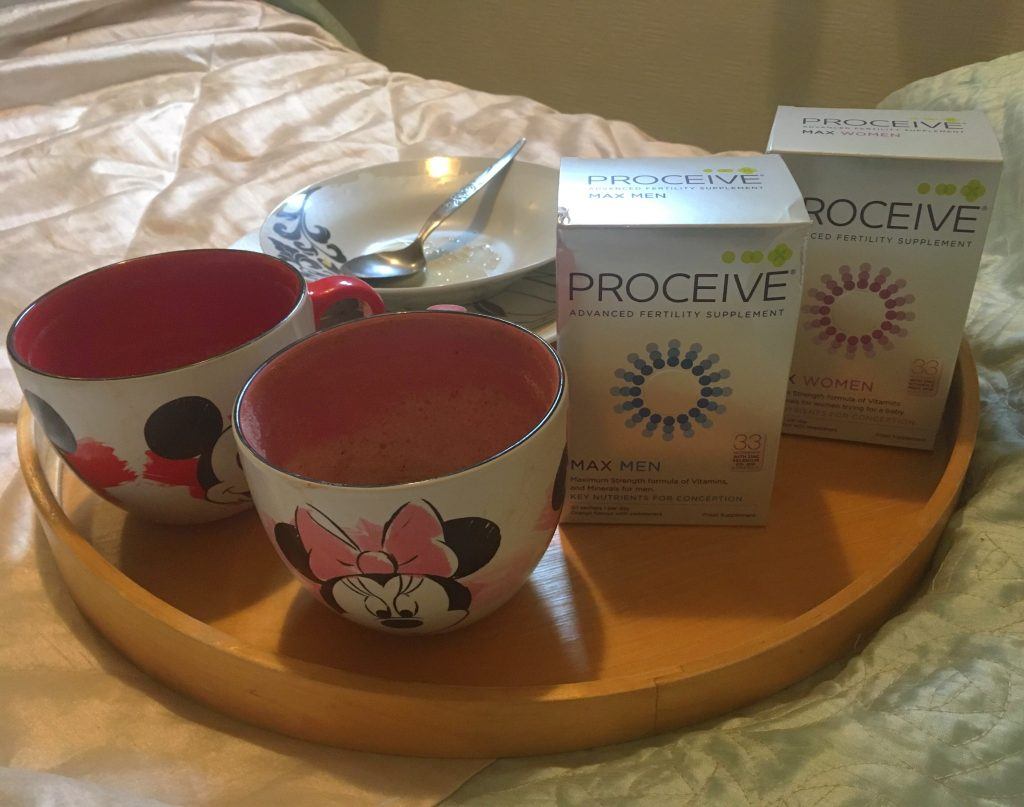 We are delighted to be working with Proceive to offer one reader a month's supply of supplement. One winner will win a pack of the scientifically formulated supplement for them and their partner. (30 days in a pack, please note)
All you have to do is to comment and tell us one myth or old wives tale you have been told or heard about getting pregnant, or being pregnant.
Mine is that if you have heartburn then you will have a boy. I had terrible heartburn with both pregnancies and I have a boy and a girl, so that clearly is a myth!
Then when you have done that, head on over via the Rafflecopter link to complete your entry to the giveaway.
Good luck, if you are trying for a baby, and good luck if you are entering our giveaway.
Terms & Conditions:
One winner will be chosen via Rafflecopter. Winner will be informed by e mail and has 28 days to claim the prize or another winner will be chosen.
All entry requirements have to be completed and spam entries will be deleted.
No cash prize alternative.
UK Entrants only
Ends 7th Feb 2018
*this is a collaborative post*