I always find winter a challenging time, and we seem to fight off more illnesses than we do in the warmer months. Short of moving somewhere with permenent sunshhine, I have to find ways to look after myself and my family.
Making sure I eat well, get as much sleep as possible, and protect myself from some of the germs floating about, helps to keep me going, but I also like to try and give my body an extra advantage by taking supplements that help to give my immune system a little boost.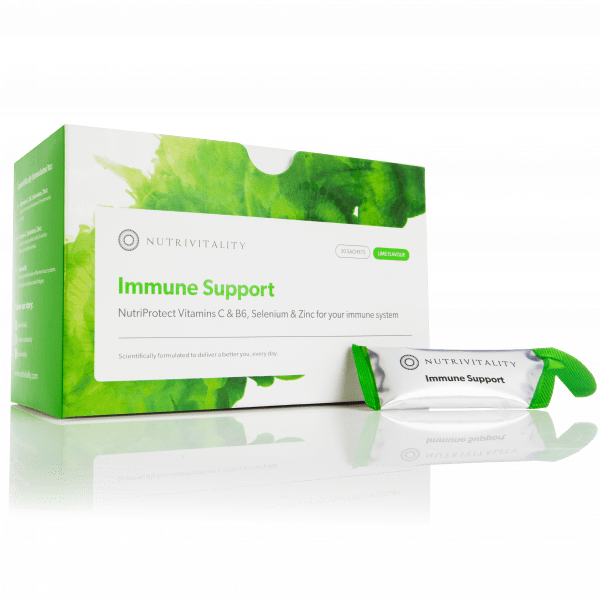 Nutrivitality is really helpful for this.
Made by a company that is passionate about health and sourcing supplements that help our bodies to be at our best, it's useful for me to know that I am putting good stuff into my own body, to help me cope with life and everything that is thrown at it. I want something fuss free and easy to take.
Nutrivitality
Easy to take daily, and when added to juice or water, pleasant tasting.
8 x more absorbed to support your immune system.
NutriProtect liposomal technology to maximise vitamin delivery
Easy-to-take liquid sachets
Protects cells from the effects of oxidative stress.
Supports collagen formation for skin and healing.
Assists the nervous system and reduces tiredness and fatigue.
Supports the immune system.
So, if you are looking for a supplement to help keep you on top of life, then this may be just what you need. In fact, we are delighted to offer one reader a month's supply of Nutrivitality Immune Support.
One winner will be sent a box of Immune Support worth £27.99. All you need to do to be in with a chance to enter is to tell us one thing you try to do, to keep on top of your immune system, particularly in the winter months in the comments section, then click on the Rafflecopter link to complete your entry.
Good luck!
Terms & Conditions:
UK entrants only
Over 18 entrants only
No cash prize alternative
Giveaway ends 3/03/18
Winner will be contacted via e mail and has 28 days to respond, then a new winner will be chosen and the item will be posted to them
Spam entries will be deleted and all entry requirements must be met.
This giveaway is not affiliated with any social media site it is hosted on.
*this is a collaborative post*