Today we have a really helpful guest post from Special Home Educator, with lots of useful tips on how to keep kids busy on a day when you are stuck inside because the weather isn't playing fair…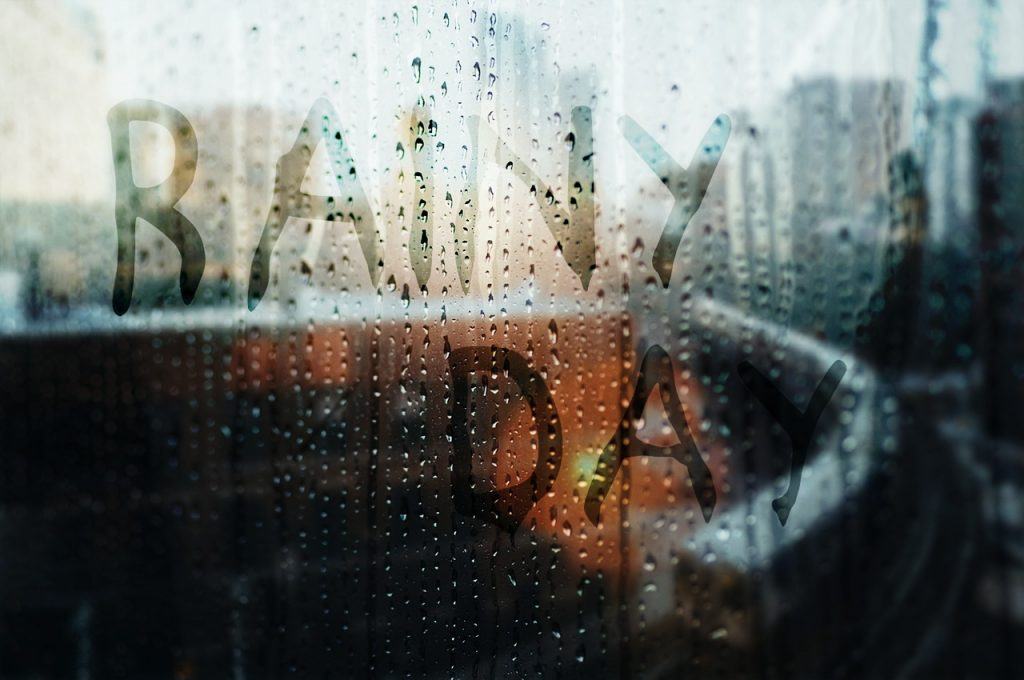 Spending time outside is not only healthy, it helps children to learn about the natural world. But sometimes cold or rainy weather can keep your kids inside for hours or even days at a stretch. When that happens, savvy parents turn to the Internet to keep their children's minds occupied with fun learning activities. In this post, we'll discuss six activities that will keep the education going in fair weather and foul.
Pattern Recognition Games
The ability to recognize and work with patterns is essential for learning topics like art and math. Here are some ways to help your children develop this important skill:
Encourage them to try out one of the many free patterning games available online.
Take a stack of colored activity cards and lay out a pattern such as red, yellow, and black; then ask your child to re-create the sequence on her own.
Use a lesson plan with a recurring theme (such as dogs, for example) and ask your child to name the canine references throughout.
Watch an online video with your child and ask her to point out prominent patterns. For example, she might notice repeating colors in a character's clothing or recurring plot elements in the story.
Learn About the Weather
Let's say your child is looking out the window and saying in a glum tone, "Why does it have to rain today?" On one hand, her comment is a sign of her downbeat mood. On the other hand, it's the perfect opening for a fun learning adventure. Send her online to find the answer to her question. This is a great way to nurture her interest in science and nature.
Start an Exercise Routine
Ninety percent of American kids fail to get enough exercise, according to CBS News. That's the bad news. The good news is that you'll find plenty of family-oriented online fitness activities that will get them up off their feet and moving around, even when they're stuck indoors. Plus, by joining in, you'll not only benefit your own health, you'll also be modeling positive behaviors, a key child-rearing strategy, according to the Center for Parenting Education.
Play an Educational Online Mystery Game
One way to make learning fun it is to frame it in the context of a whodunit. This is the idea behind online mystery games, which lead participants on a spine-tingling adventure while teaching important facts about topics like history, grammar, math, and science.
Take an Online Drawing, Painting, or Sculpting Class
The internet offers rich resources for people of any age who want to try their hand at sketching, painting, sculpting, or other forms of artistic expression. Your kids can render their creations on a touchscreen device or just use good old-fashioned art supplies available at most major retailers.
Take a Virtual Vacation
Virtual reality (VR) technology can bring all sorts of exotic locales to anyone with internet access. So, the next time the weather has your kids trapped indoors, have them pick a place they would like to visit and go on a virtual tour of the destination. While they're at it, challenge them to learn a dozen or so interesting facts about the location, so they'll be better prepared should they ever travel to the location in real life. There's nowhere on earth your kids want to go? No problem; try this online visit to the International Space Station on for size.
As you can see, bad weather is no barrier to serving up a generous helping of education, exercise, and enrichment. Just use the ideas in this post the next time Mother Nature kicks up a fuss. You may find yourself wishing for bad weather to come around more often.