As I type this,  my children are playing happily together (rare nowadays, the tween finds her little brother very annoying and he loves to wind her up, I spend a lot of time being mum referee) and there are sounds of laughter and even the occasional screech of joy. They have litterrally been up stairs, occuppied and happy for a good forty five minutes. It's nothing short of a minor miracle, I tell you…
Ok, it's not a miracle, it's a fun new toy that they have decided is the best thing ever invented and in fact it's quite a simple toy, but it is providing hours of amusement, so it really is rather miraculous. In fact the husband disappeared upstairs to see what they were doing and hasn't come back, so I think he may be playing too!
What is keeping them so amused?
Squeeze Poppers are…

An incredibly simple concept that basically provided endless hours of amusement for kids (and adults!)
"Select your sphere launcher from a huge variety of characters ranging from all manner of animals to a garden gnome, two styles of unicorn and members of the Monster poppers range (a new poop popper arriving soon) – There's a squeeze popper for everyone.
Just pop a ball in their mouths and, with a squeeze of the belly, you're able to launch the soft foam projectile an impressive distance – The harder your squeeze the further you'll fire.
They're ideal for both indoor and outdoor play with each pack supplied with six balls and a net bag.
Squeeze poppers are an action packed stress ball, easy to use, fun for all with plenty of characters to collect.
Foam ball flying fun.
Ages: 4+
RRP: £8.99
Stockists: Amazon, Wicked Uncle"
There was MUCH excitment when they arrived, although once they were opened the cats rapidly exited the building, perhaps rightly judging that they may end up being likely targets…
They have some fabulous characters, including some new ones in the shape of a monster, a unicorn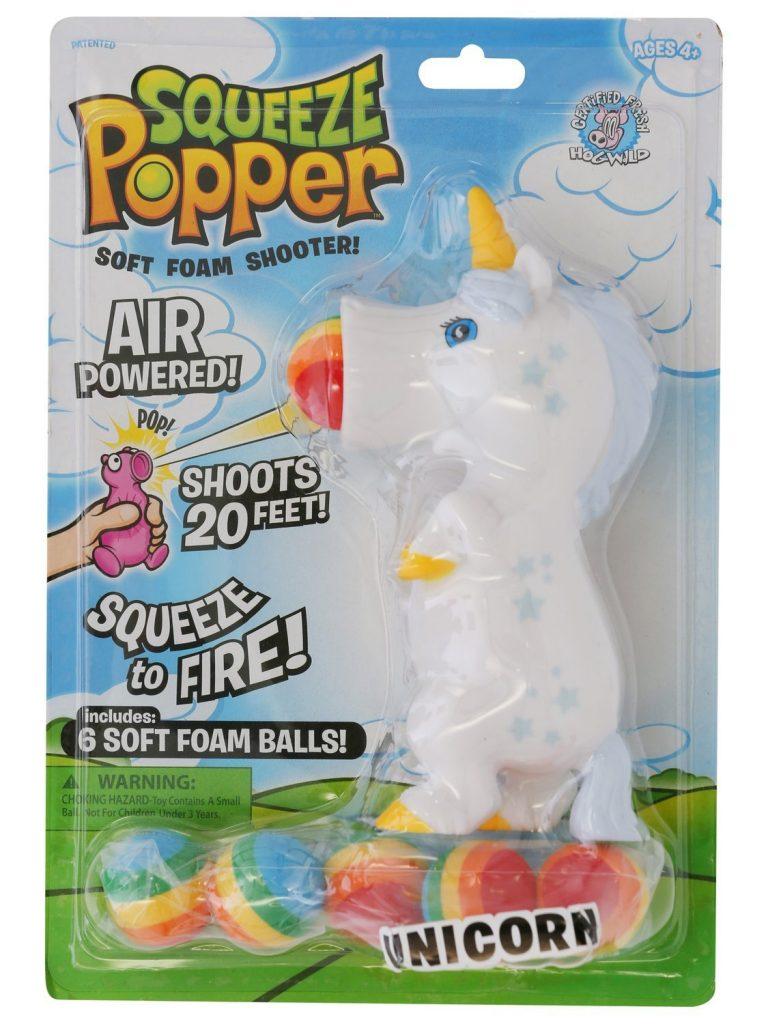 and the one that my children think is of course utterly brilliant, because toilet humour rules in this house is a poo shaped popper…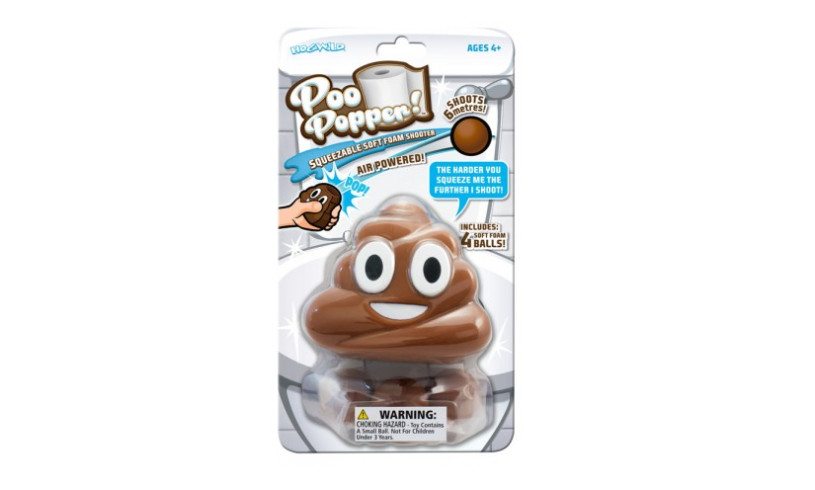 Much hilarity ensued when we opened this one, and then the fun began.
I often think the simpler, the better, sometimes when it comes to kids toys and games, and these really are simple but so much fun. We've had contests to see how far the poo can pop a ball and what sort of squeezing technique works (sorry, more toilet humour) and they've played with each other to see how far and high they can pop balls. The balls are soft enough that if they do happen to hit something or someone, they don't cause damage, so I don't have to fear for my sanity and my ornaments or windows.
These are perfect for inside or out, and make a great game for the garden, or would be great for parties, to play games with. They also make great gifts, and perfect stocking stuffers or if you just want a little something fun to give.
These are definately a toy the kids enjoy and will play with again and again, so they are definitely mum approved. Sadly, I can't say the cats feel the same… 😉
*we were kindly sent some items to try out, but all opinions are our own and we were not paid for this review*