My small son has a wide variety of toys, that he likes to play with, some are educational, some are creative, some are just for fun and help him to use his imagination and keep him busy. He and I like toys that he can invest some of his pocket money in, and he's also a bit of a collector, so he's slowly working on collecting things he likes and spends time sorting and playing with them. He reminds me so much of my own brother, who loved toys that he could collect and play with, and toys that feature fun and adventure go down so well!
Zak Storm is a new discovery for us, and he loves it!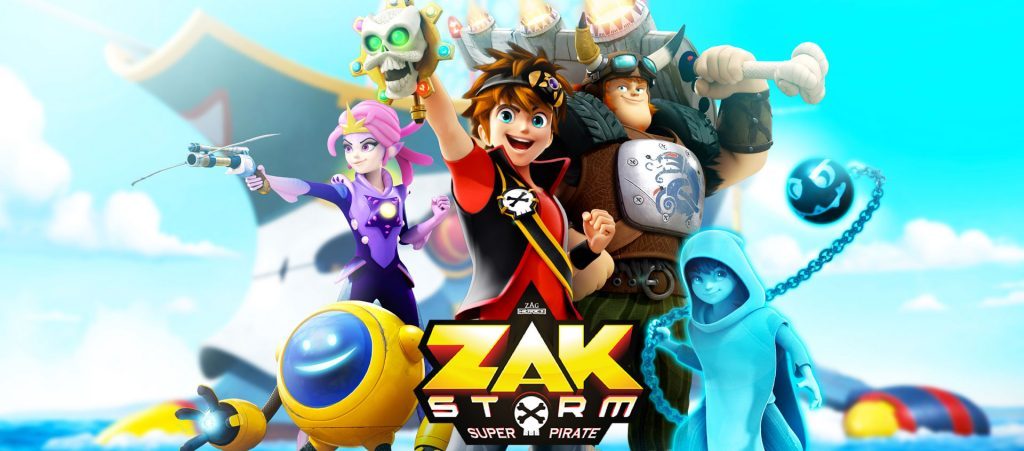 "Zak Storm" tells of the adventures of Zak Storm – a headstrong and adventurous kid swept into the Bermuda Triangle while trying to win a surfing competition. Once inside, Zak partners up with a magical sword that allows him to transform into a swashbuckling, renegade hero to face the numerous perils of the unique and diverse Seven Seas of the Triangle"
Perfect for my adventure loving, likes to use his imagination kid!
The figurines and accessories are within pocket money or gifting range and are perfect for collecting. The Zak Storm figure with his board retails at £14.99 but the coins and smaller figures are definitely within pocket money range at £4.99.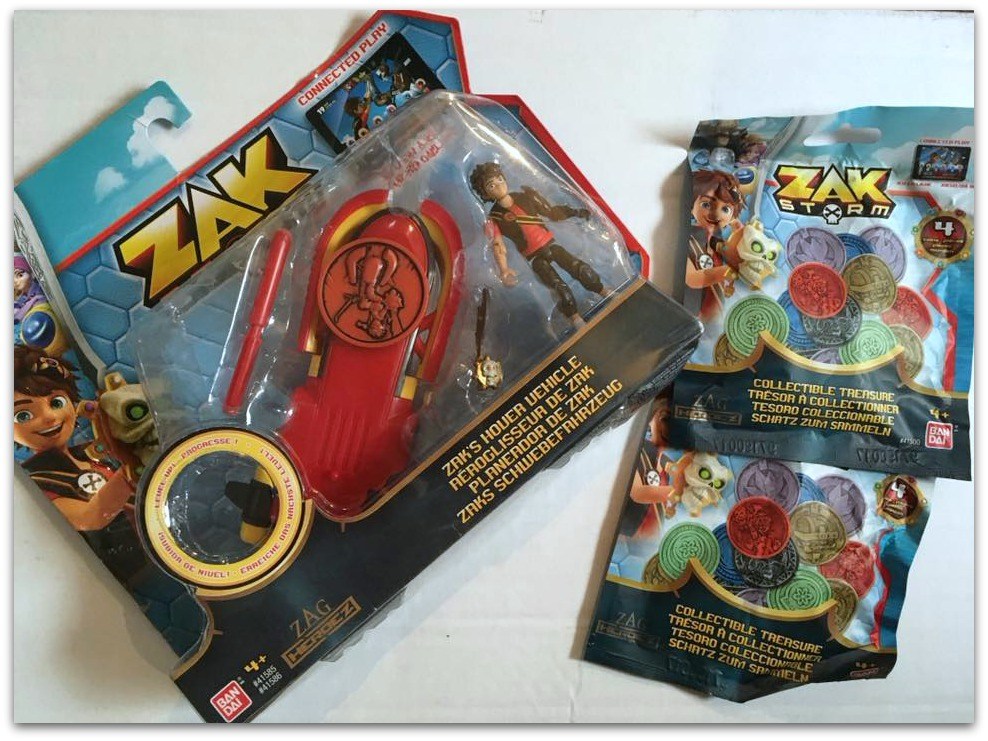 Hours of making up adventures and pretend play, which I think is very important for our kids to do.
We watch the programs together, and it's a lot of fun to see what Zak gets up to, and the adventures he gets himself and his crew in and out of.
There is also an app on GooglePlay and iOS which we like, and have downloaded and Matthew enjoys that alongside playing with the toys and he loves scanning the codes on the coins that come with the packs, into the iPad, a little fun extra. The fact that he figured out how to do it and show his mother how it worked, is something we won't mention much! 😉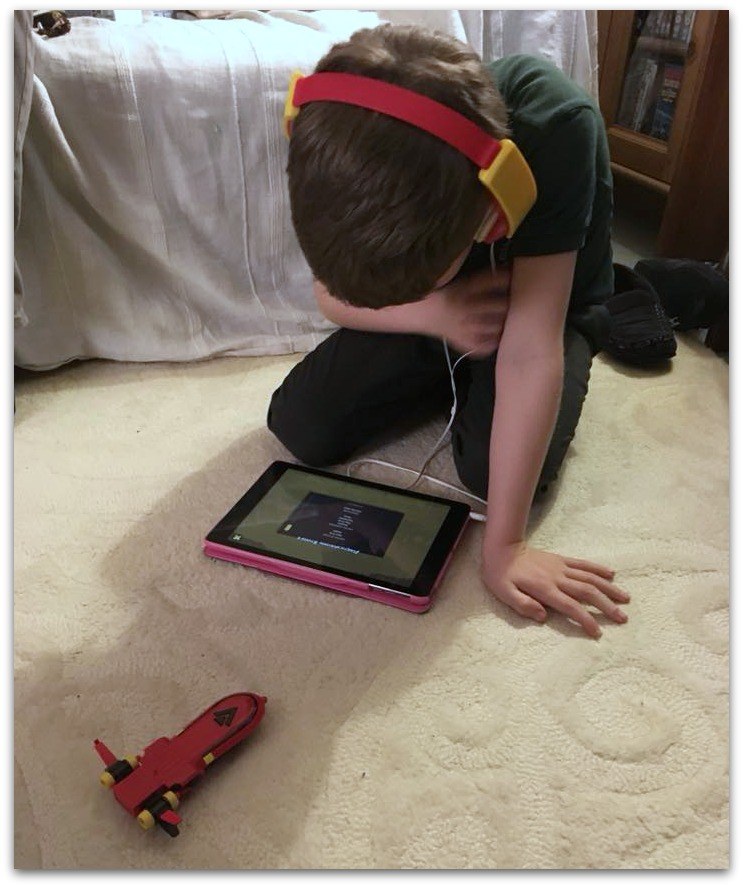 I often think we focus too hard on making sure toys are educational or for "a purpose" but sometimes it's good to have some toys that spark imagination and are just for fun. We really like the Zak Storm range for that and they are mum approved and certainly are kid approved too. They are also small enough that they can be stored and tidied away easily, which also goes down well with mum!!
You can buy them at most retailers or online.
*we were kindly sent some Zak Storm to review, but all opinions are our own*