I don't tend to buy myself jewellery very often, but when I do, I usually choose things that are unique and pretty. I also love things that are slightly quirky and that fit with what I think is my personality and style.
So when I happened to come across La Menagerie and explored their store, it just seemed to be obvious that I had to have one of their pretty necklaces.

La Menagerie is a range of chic and charming laser cut animal origami necklaces, dreamt up in Paris and brought to you from London by Rich & Fran. Fran loves animals, Rich likes lasers, so here we are.
Each piece of our geometric jewellery is precision cut from ultra durable and quality stainless steel, and plated to protect it against the elements and everyday wear.
Their designs are unique and perfect for every day or just adding that little something to an oufit when you want something that little bit different but pretty.
Of course, I opted for a cat design, as you might guess, but they have so many to choose from and the origami geomatric style makes them eye catching.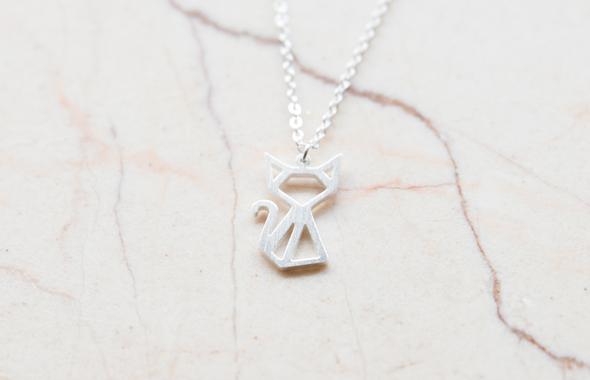 They are perfect for a gift or if you are looking for something special. I have to admit I found it hard to choose just one necklace.
As you can see I am not the only one that likes it. The tween took a liking to mine straight away.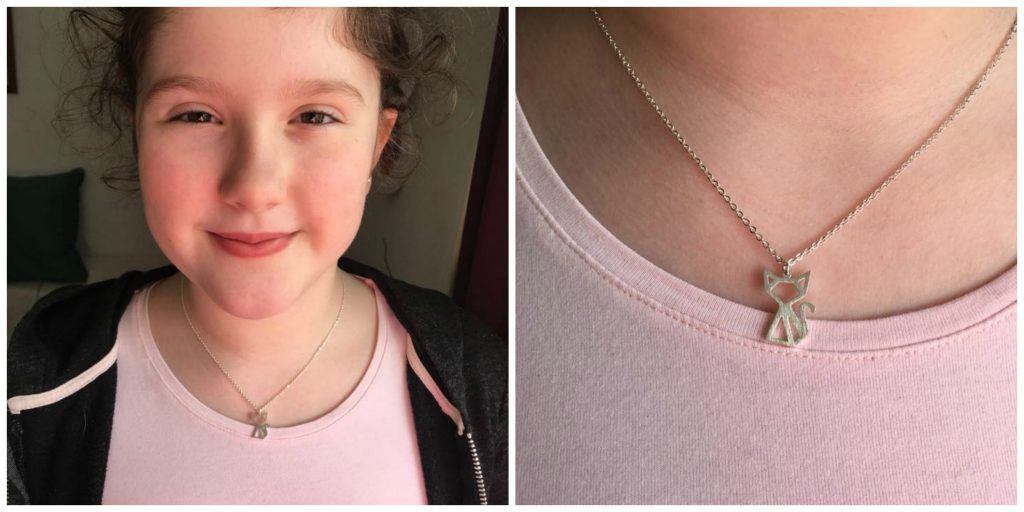 In fact, I asked her to model it for me, and she wears it well. I will probably have to buy her one too, or hide mine…
I love it when I find something pretty to add to my collection.
I am also delighted to be able to offer a fabulous giveaway to one reader of our blog.
One winner will be able to choose a necklace for themselves, to wear and enjoy. Don't say we aren't good to you.
All you have to do is comment telling us which necklace you would choose in the comments section and then head to the Rafflecopter link to complete your entry. The winner will be chosen at random on 4th May.
Now go decide which one you would like, I promise you it is hard to choose.
a Rafflecopter giveaway

Terms & Conditions
One winner will be chosen by Rafflecopter and notified via e-mail. Winner has 28 days to respond, or a new winner will be chosen.
No cash prize alternative
UK entrants over 18 only
All entry requirements must be completed, spam entries will be deleted.
This giveaway is not affiliated or adminsitered by any social media site it is shared on.
Ends 04/05/18