We have had a birthday in the house, this past week. My small boy turned 8. I feel old, he feels like he is growing up. He's having a party in a few weeks time, but of course, as a family we wanted to celebrate on the day.
A birthday celebration isn't complete without birthday cake, and he was delighted when a personalized cake,from Bakersdays, made especially for him, arrived, just in time for us to celebrate.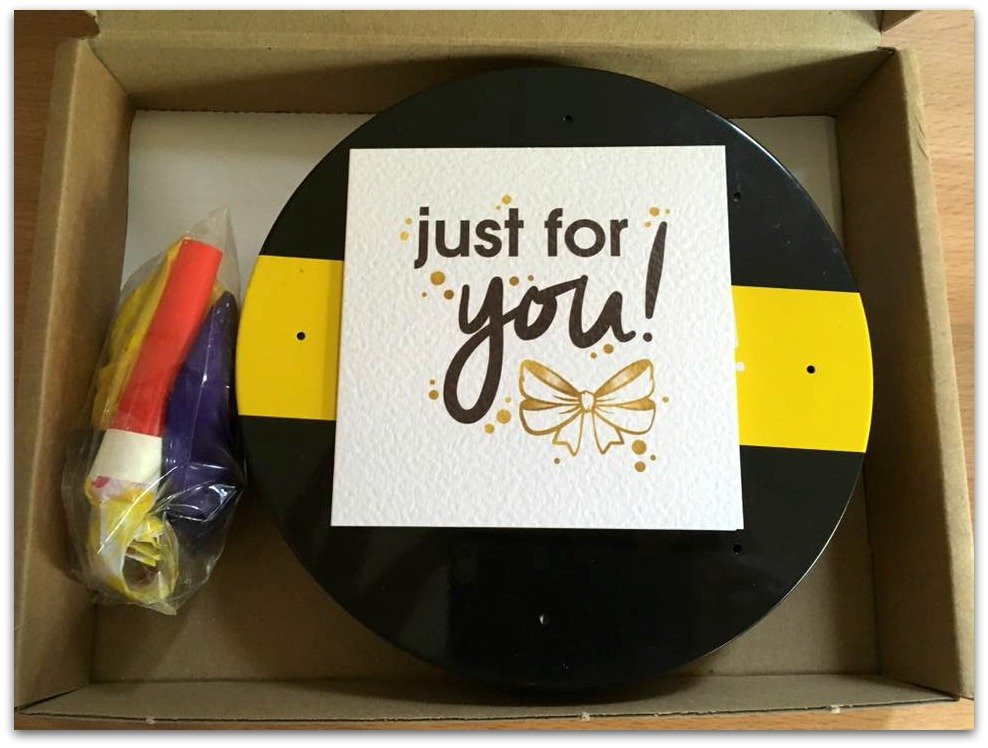 You can choose your size, and because we wanted just enough cake for us all to enjoy, after his birthday dinner, we opted for a small, personalized cake. It arrives in a special tin, which protects it whilst it's in transit, and you can make it unique to the person who will be blowing out the candles or celebrating an event.
Not only that, but they cater to dietary requirements so you can choose a dairy free or gluten free option, which is brilliant and great for us, with gluten intolerance and dairy allergies among us. This is peace of mind for me, knowing it's safe for my boys to eat it and enjoy it.
You can choose what decoration you want and for what event, milestone or celebration, and size, depending on what you need, and it's basically a way to have a perfect cake, for an occasion, that's custom made for you, or the person celebrating.
The cake arrived in plenty of time for his birthday, and their customer service is excellent.
How does it taste, you ask? Because of course, if you are getting a cake delivered you want to know that it tastes good and will be enjoyed by those eating it.
The verdict from us was 4/4 from us, in other words all family members approved, and you couldn't tell it was a cake made for dietary needs. It was moist and delicious and the icing was perfect. I am fussy about my cake and thoroughly enjoyed my slice.
Ordering a cake like this is convenient, and easy, and makes a great surprise or gift for someone, or just piece of mind knowing that you have one less thing to worry about if you are planning an event where you need a cake.
I would definitely use this service again, for ordering cakes and being able to be organised and choose exactly what we want and you can cater to any event, celebration, or special day, and organize for delivery to when and where suits you, in good time for when the cake is needed. They update you on the delivery status too, so you can keep track and not worry where your cake is, when it's on it's way to you.
The birthday boy was delighted with his, and there was none left to take home…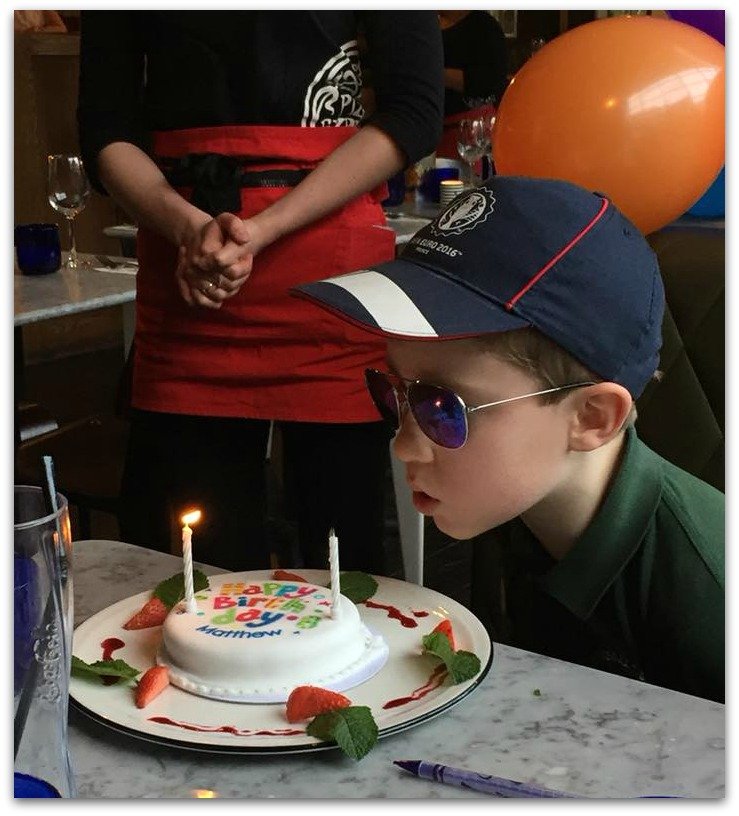 Candles, balloons and a party blower were included, all we needed was matches and good singing voices…
*we were very kindly sent a cake for Matthew to review, but all words, opinions, and images are our own and we were not paid for this post*