The tween and I both are blessed with long, thick, curly hair. We are very lucky, to have this, we know, but it has it's downfalls. It can get very knotted and hard to brush, and this causes drama and frustration. I am always on the look out for hair products to make life easier for us, and trying out new tricks to help hair brushing be less traumatic.
We have tried a few hair de tanglers (I have just realised that the word detangler and de tangler is not recognised by spell check, it should be, smooth hair is a life essential!)
This lovely hair detangler from Sweat Heart Designs has now become a part of our daily hair taming campaign to keep things smooth and easy…
Sweet Heart Hair say:
"The SweetHearts Hair Detangler Spray has been created by Beth Belshaw to make a Detangler that is soft enough to be used daily, yet leave hair feeling light and shiny. It is made from ethically sourced ingredients and is free from synthetic chemicals & parabens.
Beth came up with the idea of creating this Detangler as everything on the supermarket shelves left Abby (her daughter's) hair sticky/greasy/dull or strong scented. Beth wanted to make a product that bucked the trend and so created our SweetHearts Detangler Spray.
We have worked carefully to make sure that our Detangler is the best product you've ever used to deal with the morning tangles but don't just believe us!"
I have to say, most detanglers we have tried have smelled quite strong and often left a greasy residue, so to find something that is neither of those is a great.
We have been using it daily to smooth and detangle hair, before styling it, and also after swimming (the tween swims twice a week at the moment, sometimes three times) and it really helps to reduce tangles and tugs. Used in conjunction with a good brush, it works to help smooth and calm, and means we have less drama with hair brushing.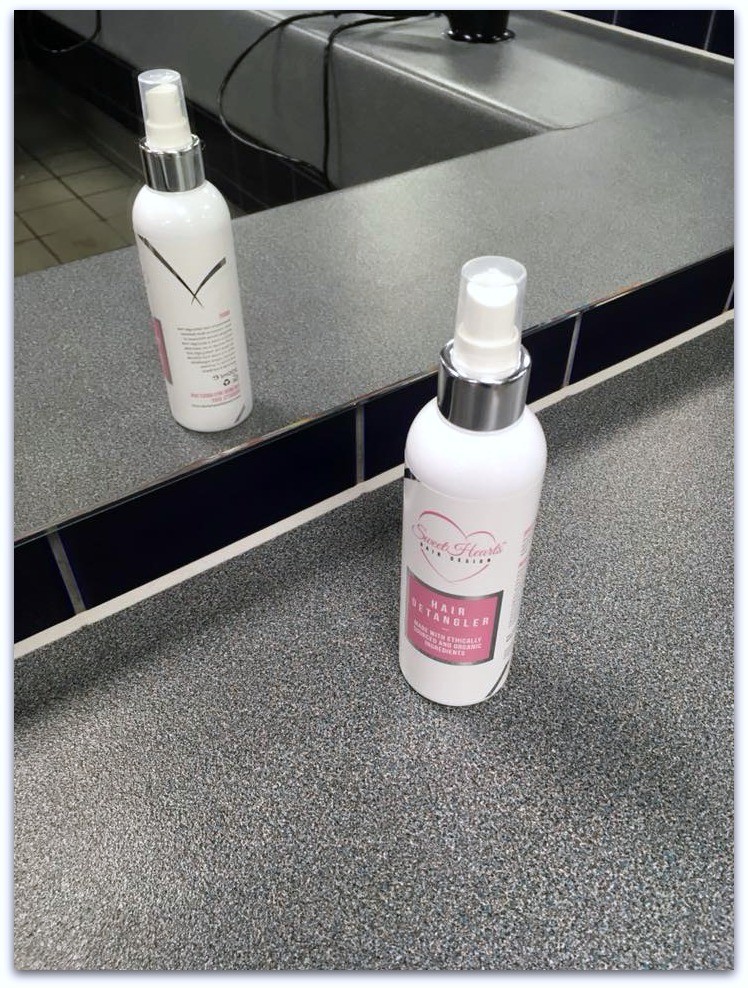 It smells nice, and isn't greasy or sticky and you don't need to use a lot, for it to work it's magic.
Budget wise, it's very affordable. The bottle is very pretty and as the tween says "posh looking" but buying it won't break the bank, which is great, if you want to use it as part of your everyday hair care routine, like we do.
Anything that makes hair brushing and getting ready smoother and easier is a win for me, and us, and finding a product that really works on hair, is great. We are lucky to have thick, wavy hair, but it does take a lot of managing to tame it and keep it calm and brushing can be a bit like torture if it's tuggy and tangled.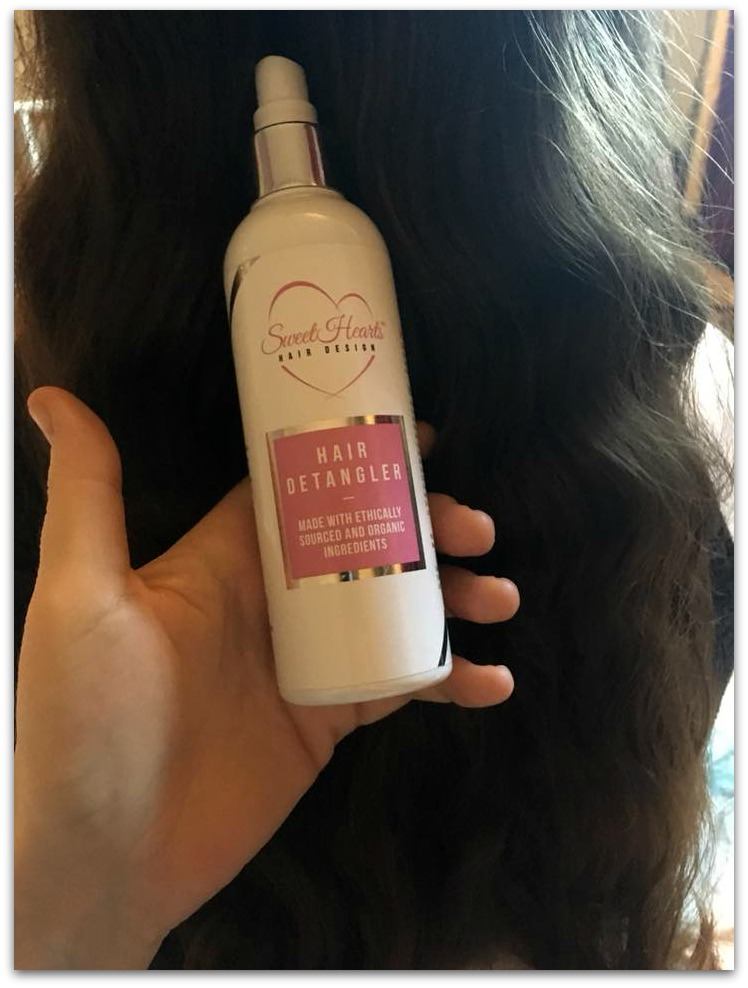 Anything that makes Mum life easier is a major win for me, and it works for the tween too, with her lovely long hair, so Sweat Heart Hair Designs Hair Detangler spray gets a thumbs up from both of us, and if you are a mum of a tweenage daughter, you will know that having something you both agree on, is not a bad thing at all…
*we were kindly sent some product to try. All opinions and images are our own. We were not paid for this post*