I love fun and quirky things and I love giving and recieving unique gifts and finding special and fun things for family and friends as well as for my own home.
If you read this blog, you will be familliar with our older cat, Layla, and her story. She's the reason for part of our name and she turns 13 in July, in Human years (which makes her a grand old lady in cat years) so when the team at MyPicture.co.uk asked me if I would like to take a favourite image of mine, and use it to create something that could be a feature in our home, I was delighted and of course, decided that the image would have to be one of Layla.
Their site is easy to use and you can choose to have your image made into a beautiful canvas, to put on a wall, or hang somewhere, or you can go one step further and have your image made into a cushion, a blanket or an acrylic block.
I decided that a cushion would be a fun way to immortalise Layla, and a perfect and quirky addition to brighten up our living room. I chose one of the more comic photos I have of her, to be made into a lovely cushion.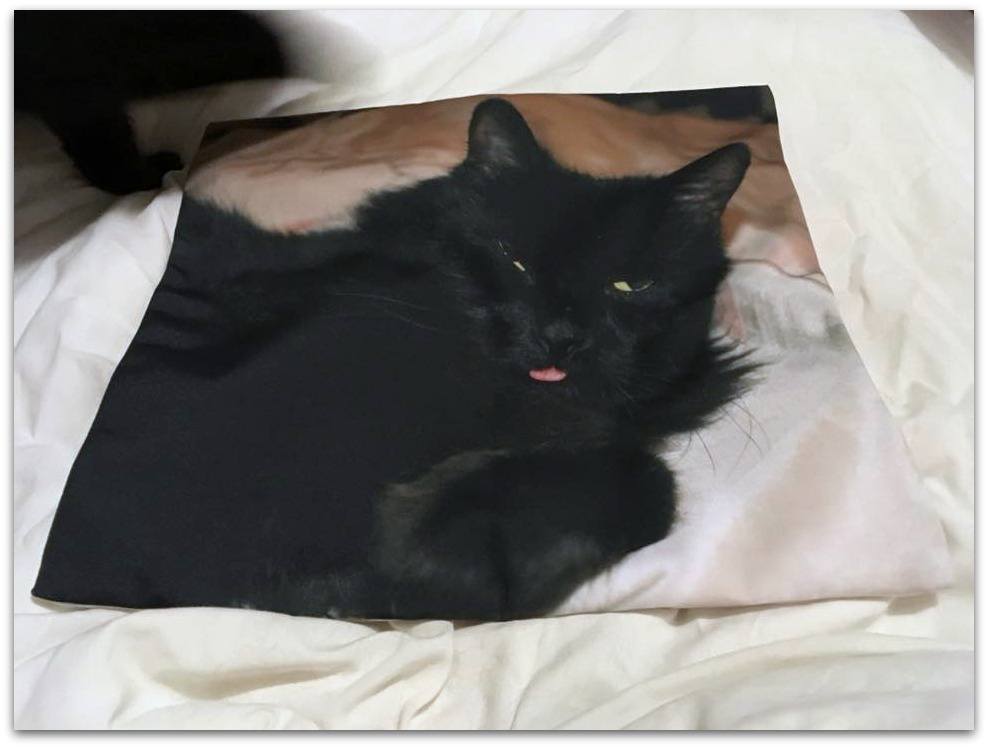 I have to say I was not disapointed when it arrived and neither was she… in fact, I had to wait until she was ready to let me share it, and actually put the cushion inside the cover….

Never work with children or animals, they said. They were right. She decided it was HER cushion, and she was going to sit on it and I wasn't allowed to put the cushion in it, to make it look cushion like. You can see why we love her and that she's full of character!
The cushion cover itself, when I finally allowed to have it, is well made, and the printed image comes out really well, and looks great. It's a great quality item, and we are delighted with it. The delivery was efficient and it was packaged well. You get a cushion with the cover, so you are good to go, when your item arrives.
I was very impressed by the quality and completeion of the cushion, you can see it's well made.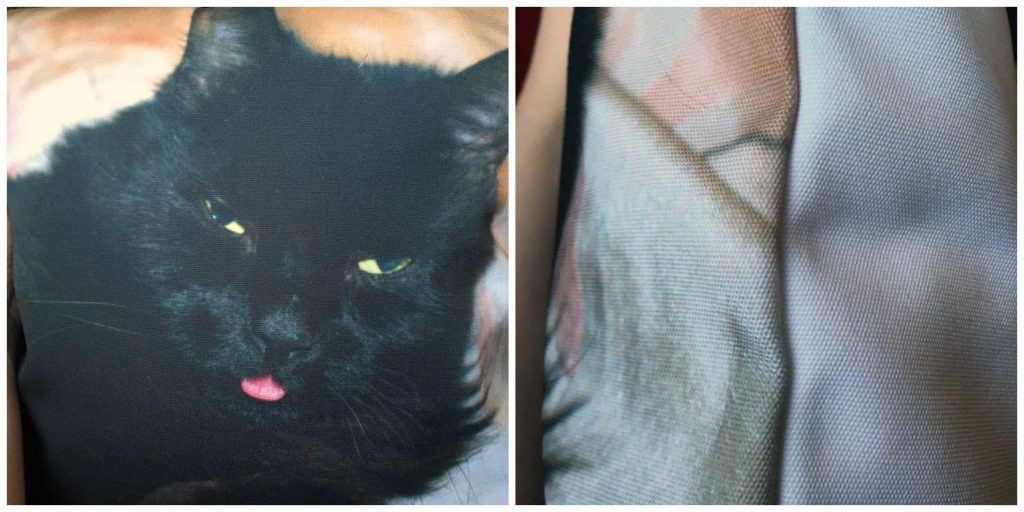 This service is perfect for creating a fun and thoughtful gift for someone, for a special birthday, or event, or to make a memory for someone or just if you wanted something fun for yourself, or for a kids room. You of course don't have to opt for a cushion, like we did, but from the other choices on their site.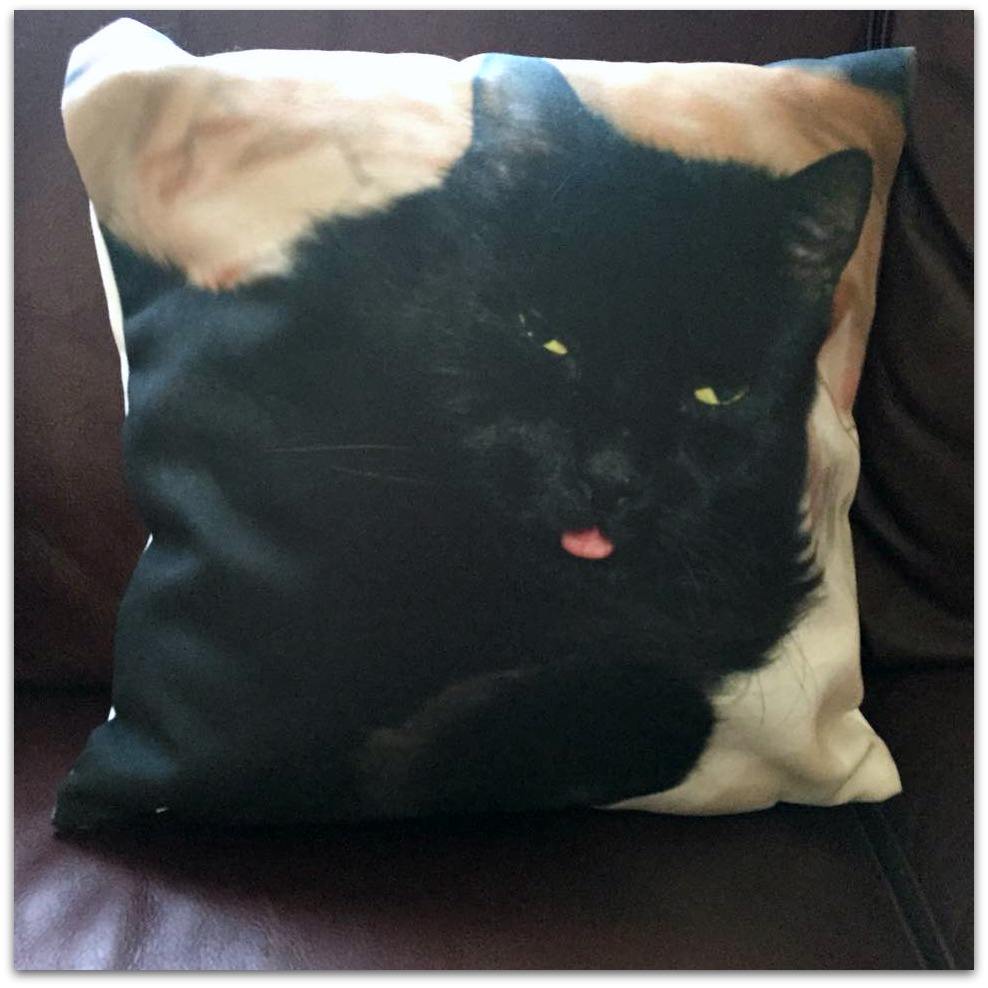 Layla, perfectly immortalized in cushion form, and fun addition to our home!
We have some good news for our readers. Not only do we have a discount code for you and All of our readers here can get 10 % off to ALL already discounted CANVAS PRINT formats from www.My-Picture.co.uk (so, in total making up to 87 % discount!). The voucher code redeeming process is very simple: simply go to their website, upload your required photo, select the desired canvas print format and finally – enter the name THEMADHOUSECANVA in the coupon code section and then the discount will apply.
This code will be valid until: 15.05.2018
We also have a special giveaway too.
One person will be able to design a cushion using an image of their choice and create something unique for themselves. They will be able to opt for a 40×40 premium cushion and make it their own.
To enter this fab giveaway, all you have to do is tell us who or what you would imortalise in cushion form, in the comments, and then follow the Rafflecopter link to complete your entry.
So who or what would you put on your cushion?
Terms & Conditions
One winner will be able to choose a premium cushion to upload an image onto to have made for them.
No cash prize alternatives and no alternative options are available.
UK and over 18 entrants only.
This giveaway is not sponsored and is not affiliated with any social media site it is shared on.
Winner will be chosen via Rafflecopter and contacted via e mail. Please see our GDPR and privacy policy for how we handle your data.
Winner will have 21 days to respond or a new winner will be chosen.
Entry requirements must be fulfilled, all spam entries will be deleted.
This giveaway ends on the 5th June 2017
*this is a collaborative post. I was treated to a fabulous cushion to share about and review*