Have you heard of Mardles?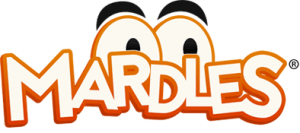 We recently thoroughly enjoyed exploring them and getting creative with their app, making characters come to life and hiding rocks decorated with the special stickers that come alive when you use the app, for other people to find.
Mardles are Kids' Favourites with a 21st Century twist! Now Stickers, Colouring, Stories and even dress up Masks come to life with our free app!
All Mardles products have been designed and developed right here in the UK – a British success story!
Mardles have been brought to life by Sharon & James, Sharon is a mum and James is a geek. Their journey began in 2014 when Sharon saw Augmented Reality in a furniture brochure and wondered why this kind of technology has not been used for kids to enjoy. Sharon contacted her friend James, who is a bit of a tecno-whizz and theatre school owner, together they came up with the concept of Mardles.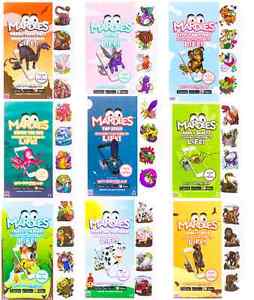 Both the kids and I had a lot of fun, and it's a great way to encourage imagination and it's also a very safe and easy to use app.
We are delighted that Mardles also have "bring to life" books too that you can read and use the app to make the characters in the books come to life and be part of the real action.
These are kind of a far more fun version of the read along stories I had as a child and the small boy thinks they are brilliant. I'm all for things that encourage reading and creativity and he uses his Kindle with the app to read along and make the characters spring out from the pages.
His current favourite is The CopyCat Parrot, but they have a range of books to choose from. Reading along with the story and bringing the character to life in his adventure is something he really enjoys.
The stories are easy to read and fun to be read with or for your readers to read for themselves.
Being able to make the characters come to life and see them give a little bit of action is as my small son says "the best bit".
You also get sound effects too which just adds to the fun and magic.
My kids love to read, but these are a brilliant tool to make reading more fun and would be great for kids to make it more enjoyable and interesting. The books are colourful and lovely and of course the 3D characters make it just that little bit more special.
I love things that make learning fun, through play. Mardles is definitely a win for that and mum and small boy approved!
*we were kindly sent an item to review. All opinions are our own*