*This is a review and giveaway post. We were kindly sent some items to review. All opinions are our own*
It's happened again. My kids have had fun playing with a new toy that I also want to play with. Sometimes we find a toy or item that they love and that I think is pretty cool too, although my tweenager assures me that I am WAY too old to attempt to be cool and should stop trying. Charming!
But I digress. What great toy is so cool that I want to have a go too…?
They are called Twisty Petz from SpinMaster, and they are fun to play with and as my tween says "Multipurpose"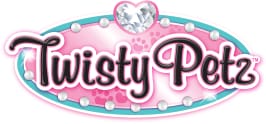 Wear on your wrist, transform with a twist! Twisty Petz are dazzling bracelets that turn into adorable petz! From ponies to kitties to magical unicorns, there so many different bejewelled friends to collect! Add pastel, rainbow, pearlescent, fuzzy or silver Twisty Petz to your set to create bracelets and sparkling necklaces! To turn into a pet, simply twist the front and back legs. To transform into a bracelet, pull apart and connect the two ends. For a necklace, simply connect three together! These are pocket money budget workable toys, that are fun and creative. Cute little animal pets you can play with, then like magic, twist straight so you wear them as a bracelet or join them together to make a necklace. I am pretty sure I had something like this when I was a child, but for the life of me I can't remember their name, but these are much better.

My tween has rather kindly demonstrated how you twist and untwist a Twisty pet, and although it took me a minute or two to work it out, the kids of course figured out how to do it first time.
And how to undo one…

And modelling one… I tried to make her take a photo of me wearing one but she wouldn't…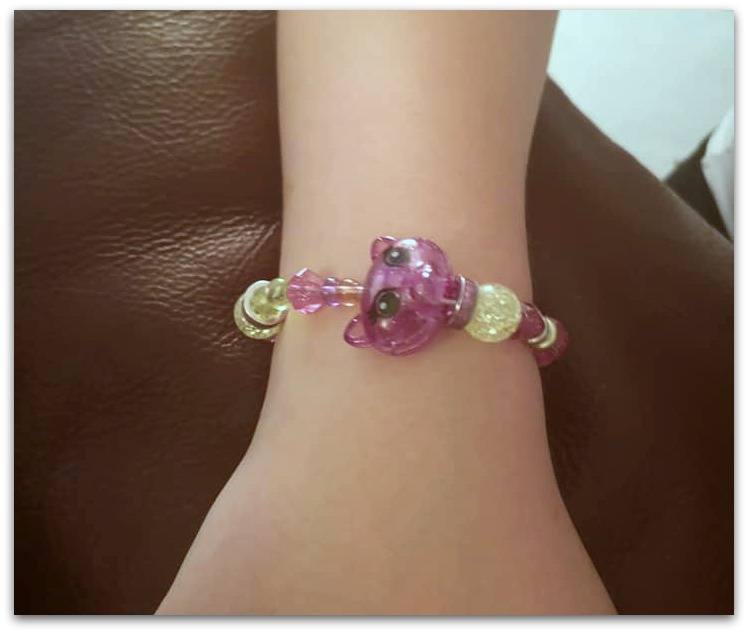 They are great fun, and perfect for party bag treats or if your kids like to spend their pocket money on small things, and they also have multipacks of more than one, including special edition Petz you can collect.
We think they are brilliant, you can pick them up at Argos, the Entertainer, and other good toy shops and they are a lot of fun, so your kids will want to get their hands on them. Kid and mum approved!
We have two Twisty Petz to giveaway too, just to add to the fun.
One winner will receive two Twisty Petz. "Bubble Gum Bunny" and "Zaggy Zebra" and all you have to do to win is comment on who your favourite one would be (you can see them all here) and then click on the rafflecopter link and complete your entry by following the instructions. A winner will be chosen on 27th July.
Good luck. Get Twisting! Have fun! We think you will like them as much as we do!!
Terms & Condtions.
No cash prize alternative
Winner must complete all entry requirements
Spam entrants will be deleted
Open to UK and international entries
Over 18 entrants only
Winner will be contacted via e mail to arrange receipt of their prize. Winner has 14 days to respond or a new winner will be randomly chosen
For data collection, GDPR and privacy please see our GDPR info