*We were kindly gifted a product to review, but all opinions are our own*
As much as I have been in denial, back to school planning and preparation has to happen, because September may be a few weeks away, but it will come fast, and I don't like to be caught on the hop with shopping and ordering everything the kids need for a smooth and organised return to school at the start of the new term.
The tween is starting secondary school (gulp, how did that happen? It seems like only yesterday she was starting nursery!) and she is very excited because this means she is pretty much starting with a whole new wardrobe of uniform, more grown up looking school shoes, a new phone, and all the things she needs.
One thing that has needed careful consideration is a brand new school bag, for her to carry her books, homework and all the things she seems to need to take with her. She and I have decided to agree to disagree on exactly how much she needs to take with her to school every day, but we do agree that she needs a nice, stylish, practical and comfortable bag.
We had a lot of fun browsing and choosing her something that was exactly what she wanted and needed from Swanky Swans, and thankfully it wasn't too complicated to find something she liked.
They have a fabulous selection of bags to choose from and styles to suit all tastes and needs. It was hard to choose between a handful that we both particularly liked, but we eventually narrowed it down to what would work.
She wanted a bag she could wear as a backpack, but that is big enough to carry the things she will need, daily.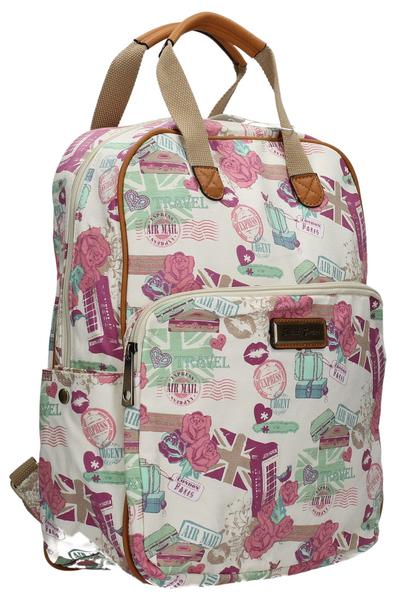 She has good taste, and chose well, I think. We love the pattern and colours on the bag, and it's pretty but also incredibly practical too. It's very roomy with lots of space and pockets, handy for her to keep her things organised, and it also comes with a separate smaller wallet bag, which clips inside, which will be useful for her to keep small things organised and in one place. There is a pocket for her phone, bus pass and wallet.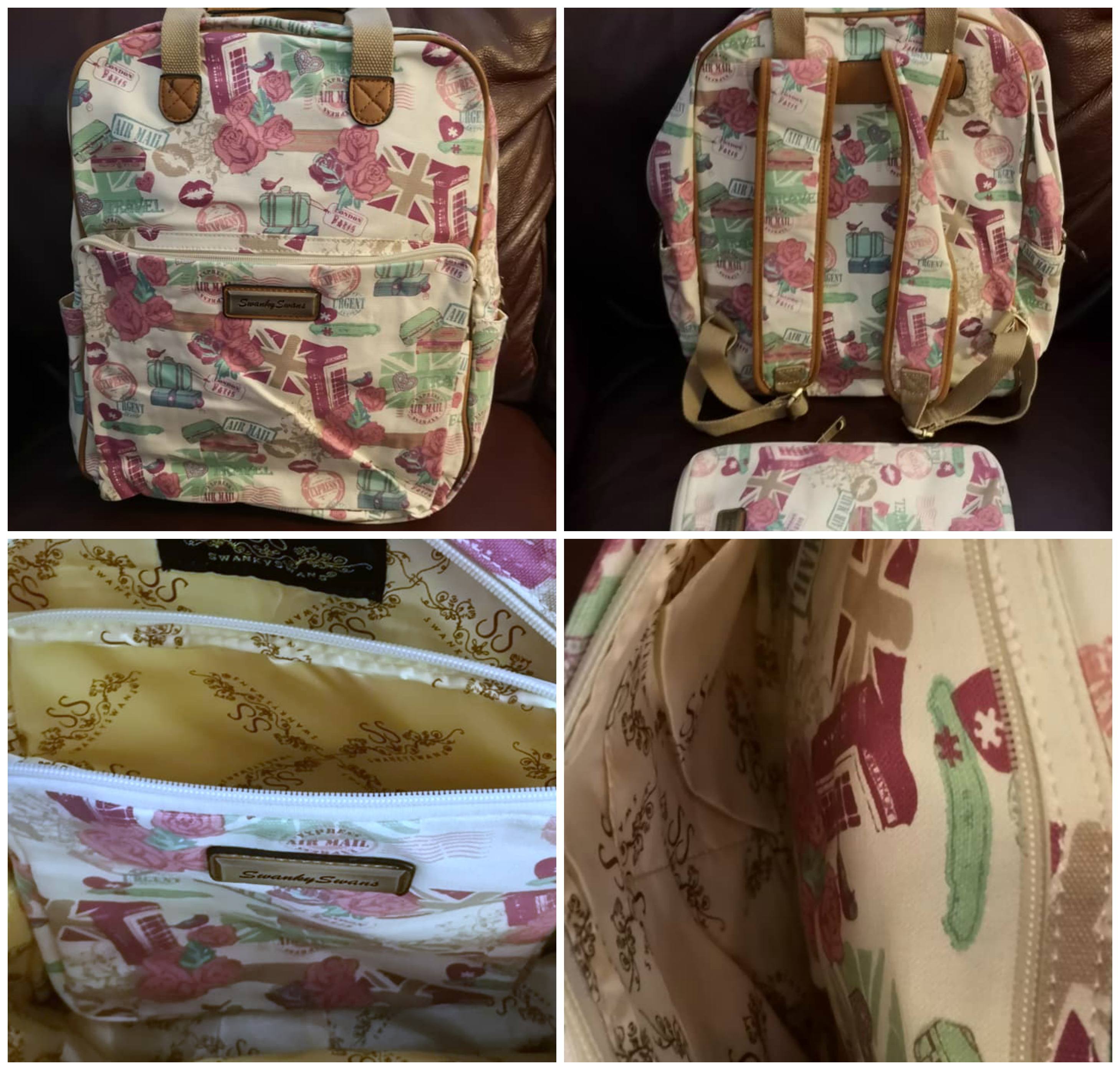 The material is strong and durable and the straps are comfortable. We loaded it up with books and bits to test it out and it has been declared "very comfy to carry".
Delivery is prompt and efficient.
Their prices are reasonable too, which makes this mum with a long list of things to buy for back to school very happy.
So mum is happy and approves, and there is one less thing on my back to school list to tick off.
But what does the tween think?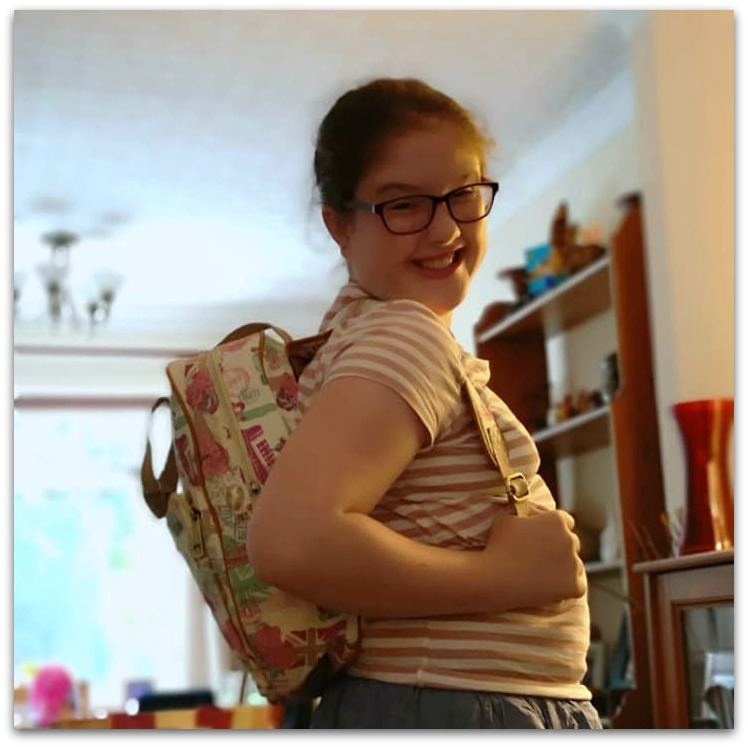 I think the face says it all? She is delighted. She is looking forward to going to school with her lovely new bag. When her brand new uniform arrives, she will be good to go. Happy tween, happy mum!
We are delighted to say we have a discount offer for our readers. Using MADHOUSE20 will get you 20% off until 10/09/18. Helpful for those back to school budgets!