If you follow us on social media, you will possibly know that we are trying to add a much wanted number 3 to our household. Unfortunately for us, this has proved much harder than we had hoped and I have shared parts of our journey and some of the things we have tried to help that.
Secondary infertility is a hard thing to deal with. In theory, my second successful pregnancy without any medical assistance meant that it was assumed my body knew what to do, after a very difficult time getting pregnant the first time round with our daughter.
So, it's frustrating to have gone back to where we were, and my body not cooperating. I am also older, which, as we know, makes my chances that bit less too.
But, until we have decided we are DONE, I won't give up hope, and I am excited to be trying something that will give me some serious insight into exactly what my body is doing, in a very convenient way with The Ava Fertility Tracker, a clinically proven device, to help me get a picture of my health in a way that could help me look at the best times to get pregnant and monitor my body and my cycle in a precise way.
The Ava Fertility Tracker is for women who want to monitor their health for trying to conceive or getting to know their bodies.
The Ava bracelet is a completely unprecedented method of tracking a woman's cycle. While you're sleeping, Ava's sensors collect data on nine different physiological parameters. Ava's algorithm then detects your fertile window, physiological stress level, sleep quality, and more.
Other methods of fertility tracking rely on only a single parameter, and thus cannot provide a complete picture of your fertility in real time. Ava detects the very first signs that the fertile window is beginning, and confirms when it ends.
And because Ava is a wearable device, it provides accurate information about your cycle with minimal user effort. Wear Ava when you sleep, and wake up to insight.
Ava has been shown to detect an average of 5.3 fertile days per cycle at 89% accuracy (algorithm performance may be improved with more regular cycles, and diminished with less regular cycles).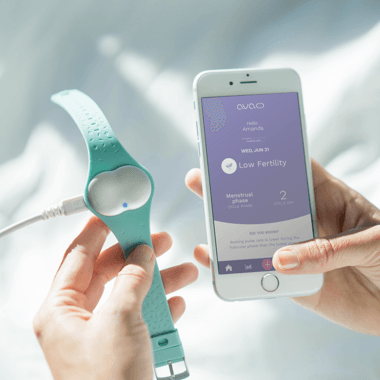 The Ava Fertility Tracker is FDA and CE approved and I am excited to use it, and I have already set it up and started tracking and some of the initial results are very interesting, even at only a few days in.
It's easy to use and convenient and can be worn comfortably at night and all the data can be synced easily with your phone to the Ava Women app (using Apple or Google play) and I am really looking forward to what the data reveals about my body.So, watch this space, and I will update in a few weeks to share how I am getting on and my full review. This clever little device may even do the trick!
Interested in buying an Ava fertility bracelet? Use CATSKIDSCHAOS20 at checkout for £20 discount off a £249 Ava Women purchase.
*this is a collaborative post, images used with permission*