*We were kindly sent an item to review, but all opinions are my own*
In our house, I do a lot of the DIY and fixing things. I also do a lot of small DIY jobs at work, mending broken toys, putting toys together (changing the batteries in toys – with those annoying screws that need to be removed before you can get the battery out) putting small shelving units together, putting back drawers that have decided to fall apart, and all manner of things that need a screwdriver.
I have a tool kit, and I consider good screwdrivers a vital part of that kit. I find it annoying when I can't find or lay hands on the one I need, and my husband and colleagues at work can vouch for my grumpiness when someone borrows my tools and doesn't put them back or puts them where I can't find them, and loosing a screwdriver is a huge pain, because they are so useful for so many things.
So when the lovely team at Domu asked me if I would like to try out a fantastic power screwdriver kit, I was not going to say no, and when it arrived, I knew I would enjoy putting it through it's paces as well as having to hide it from my tech geek husband.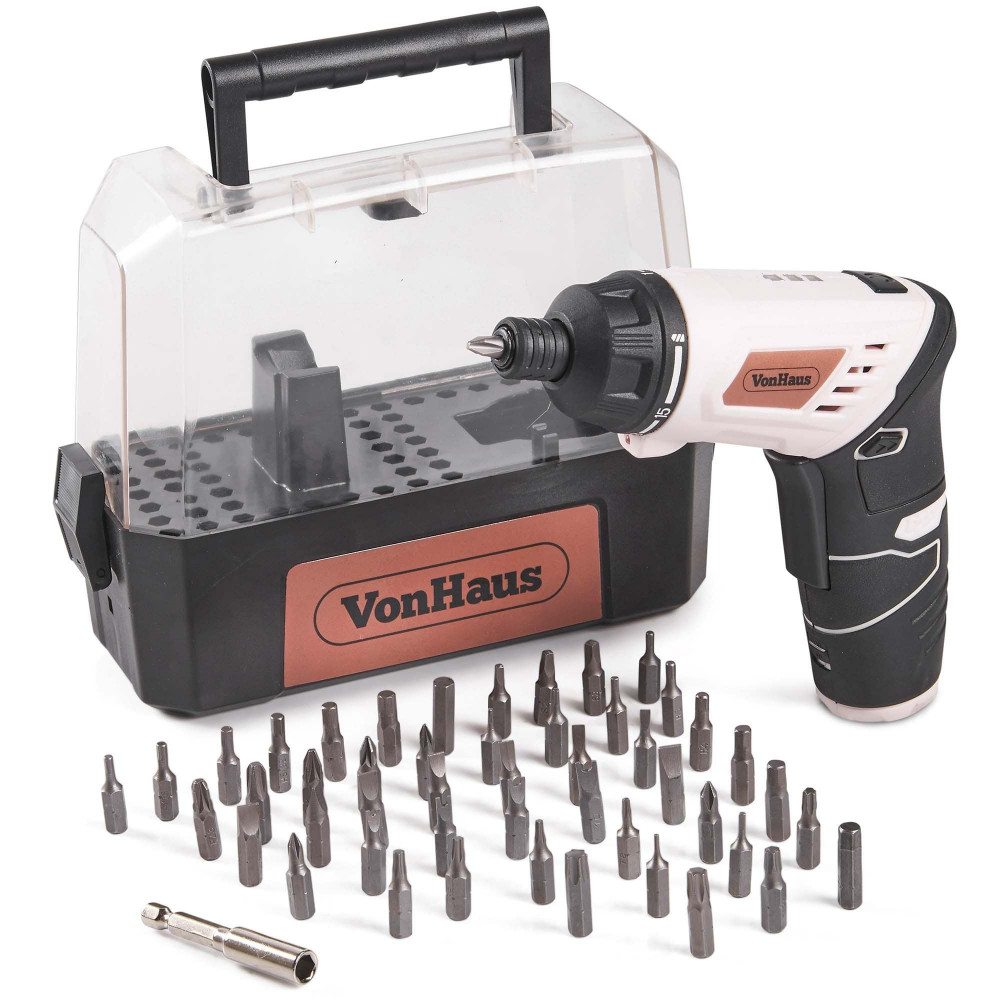 The VonHaus Rose Gold Cordless Screwdriver & Bit Set is a brilliant little drill set, and I am not saying that because it is pink (although I do like pink, so that does add to it's charm)