*this is a collaborative post, I was kindly sent a pair of shoes to review, but all opinions are my own*
I love shoes. Shoes are possibly one of my favourite items of clothing, and I think you can tell a lot about a person by what they are wearing. Comfortable shoes, beautiful shoes, impractical shoes, expensive designer shoes, running shoes? I have had my fair share of shoes in my life. Now I have a daughter who is the same shoe size as me, life has got even more fun, as she advises me on what I should and shouldn't be wearing, and trying to borrow anything in my shoe collection she thinks might fit her.
I personally think that everyone needs a pair of shoes that are that little bit funky and different, that stand out and say "this is me".
I tend to use my shoes to express part of my personality and these rather gorgeous and slightly blingy shoes from XYLondon are so up my street and perfect for me.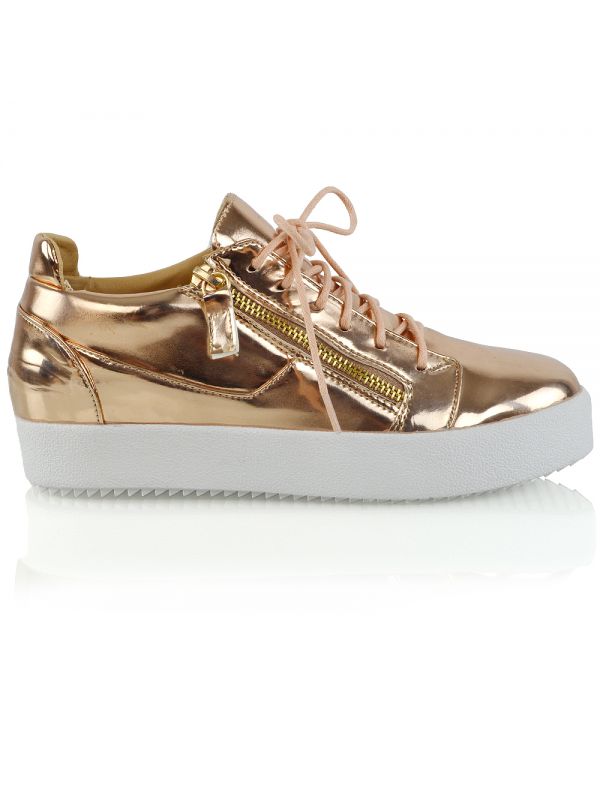 I had fairly major knee surgery 14 months ago, and have only been allowed to wear very boring, supportive shoes, whilst I recovered but now that I am "back on my feet" I am slowly also getting back to wearing shoes that are more exciting than plain old running shoes. I like my shoes to have a bit of oomph and have wanted a pair of sparkly pink ones for the longest time. Everyone who knows me will know that these are shoes made for me! They may look shiny but they are also pretty comfortable, which may sound boring, but I still need a level of comfort, post knee surgery, so these combine comfort with just enough sparkle to make my feet look good.
My tween has already tried to borrow them, safe to say, that for once she approves of my choice!
This post isn't just about showing you my fabulous blingy new shoes, though. I also have a pair of these to giveaway to one reader. Yup, you too can own a pair of shiny, rose gold trainers to make your day feel that bit brighter.
One person will recieve a pair of these shoes in their size, to wear and enjoy. All you need to do is to comment on this blog post saying WHY you like them and what you would wear them for, and then click on link to complete your entry.