*This is a collaborative post about Looking for a place in the sun for when we retire and the children leave home*
The husband and I may only be in our early forties, with children who have not quite hit the teenage years, but we do talk about our future and when the children leave home, and what we will do. We have all sorts of plans ranging from the grand to the simple, from the exotic to the more basic and grounded. We try to apply common sense, but we also want to have something to look forward to, when the children no longer need us, and we can live our lives with more of our own interests and less family-focused. That is a long time away, and we are certainly not wishing time away at all, but we do like to talk about what we would like to do and dream as well as plan reality.
For me, personally, when we stop work, and "retire" I have a strong desire to live somewhere warm, all year round warm, near the sea. The sea for me and being close to the coast is my dream. I find myself happiest when I am by the sea, able to walk on the beach, enjoy the space and freedom that it makes me feel.
Whilst I spent time on the East coast of Scotland as a child and went to school near the wild and windy, but very beautiful Scottish beaches I was lucky enough to be able to experience, I would prefer warm and a more relaxed lifestyle that I think living abroad would bring.
I am not alone in thinking about this and many people consider and even take the leap into investing in properties that mean they can either spend time by the beach, in a place of their own, on holiday, or as a place they can move to permanently, either to retire to, or to live with their families. Buying luxury properties Marbella is something that could be considered.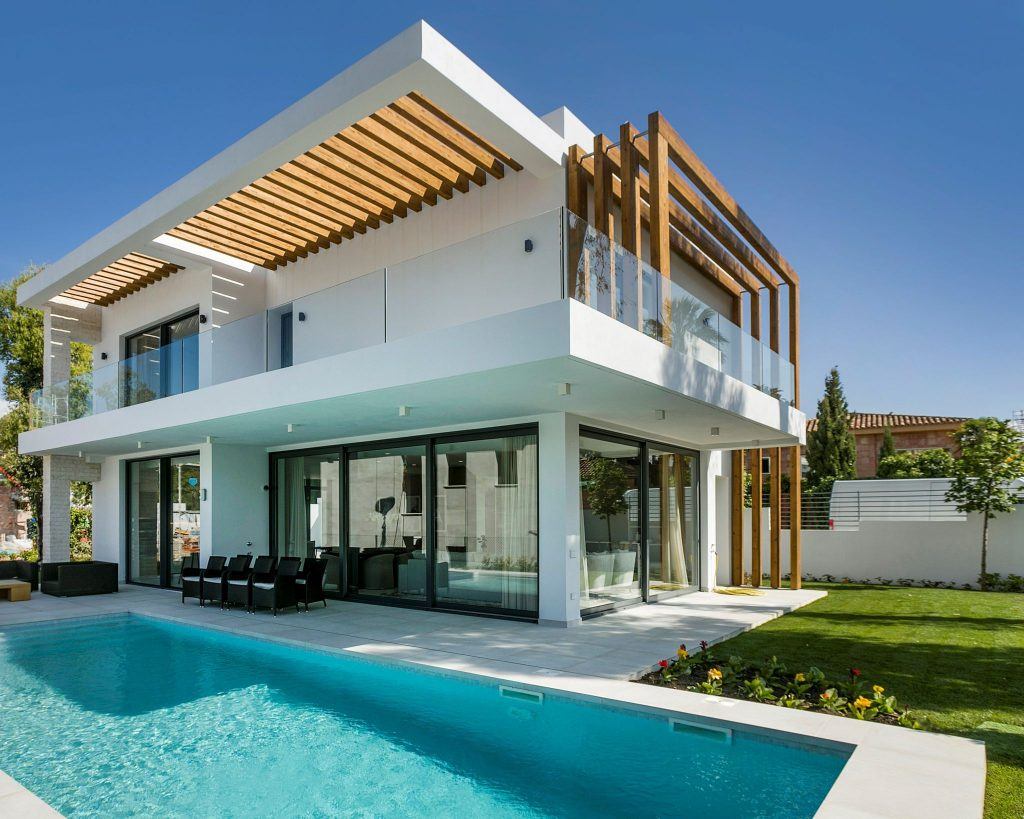 Your own space in the sunshine, personal to you, with all the advantages of living in a beautiful and warm part of the world, enjoying living abroad, in surroundings that you can enjoy and relax in. In the UK it's not really feasible to have your own space with an outside pool you can enjoy, year round, but living in a place like Marbella, could make that a reality.
Whilst a move abroad is a big adjustment and quite a life upheaval, and a lot of change to manage, if you plan it properly, make sure you have your finances, health care provision, visa requirements, work or a source of income in place, and have researched where you want to live and are happy you can make a new life there, it can be done. My own father has made a life for himself abroad, and I have other friends and family that have also taken that leap to different places across the globe, to improve their lifestyles, and to give their families an oppertunity to live in another country and culture.
You may want to consider what kind of living space you want, but snapping up one of new development villas Marbella is something to seriously consider.
For me, living abroad would have many advantages, but one of them would be having a place my children, and (hopefully) grandchildren could come to visit and enjoy. It would be lovely to have friends be able to come and stay and enjoy too. I would like to think that we would be making the choice to live abroad for many benefits, not just for us, but for our families. Investing in property abroad could be a good nest egg for us, and for our families too.
For me, though, it comes back to wanting to live somewhere warm, by the sea, in a place where I can relax and enjoy. It's that simple, the rest is just a bonus really.
Have you considered moving abroad or investing in property abroad as something your family can enjoy? We would love to hear why and how you went about that…?
*this is a collaborative post*