*we were kindly treated to a day out, but all opinions are our own, for this review*
We as a family love days out and exploring new places and finding places we know we would like to go back to again. We also love to share about places we have found that we think people would love to know about.
So a family day out at Paradise Wildlife Park was perfect for us.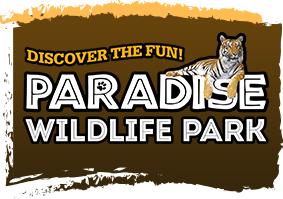 "As Hertfordshire's favourite family attraction, Paradise Wildlife Park offers you a full range of animal activities as well as excellent facilities in a great location for the perfect day out with children."
Just over an hour away from us by car, it's an easy place to get to, and despite totally British inclement weather on the day we went we were very excited. We had spent a fair bit of time scoping out what was on on their website and the small (and bigger) boy were very excited about their World Of Dinosaurs as well as seeing lots of animals and birds.
Parking was easy (and free, this made the husband very very happy) and the staff are very friendly and happy to help, answer questions, direct and give information about animals and things that are happening in the park.
There is a wide and wild variety of animals to see and meet, from zebra to geckos, camels to meerkats and you can chat to the penguins or spend time in the Amazon meeting anaconda.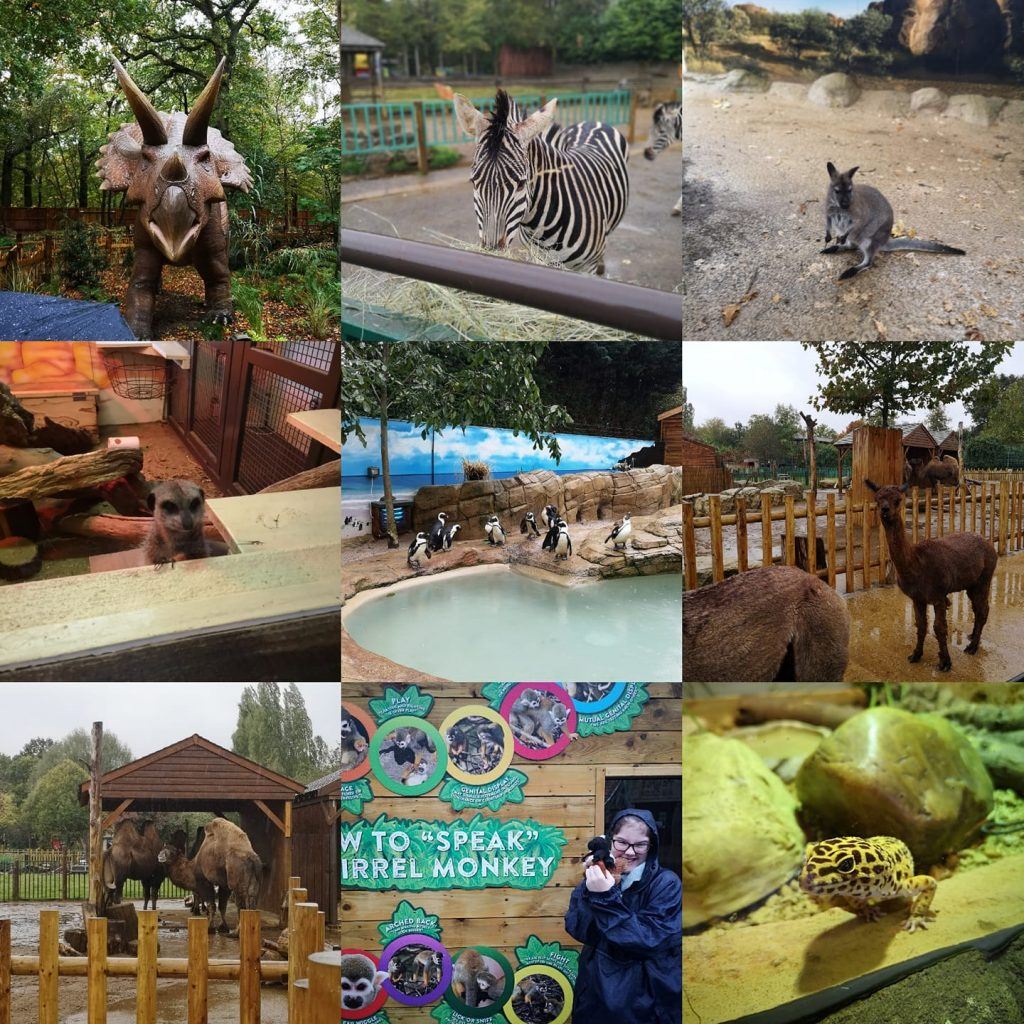 Everything is laid out for easy access and although we don't have a pushchair any more, I still always note whether a place is suitable for them, and it is definitely a place you can take a pushchair easily. It is easy to find your way round and access all the facilities, and there is a lot to see and do!
We particularly enjoyed the Tropical Rainforest and Ankor Reptile Temple, and planned our time around keeper talks so we got to meet a tortoise and chat to the alpacas when they were being fed.
There are big cats, and tropical birds to see and learn about and there are lots of signs and learning opportunities, to absorb.
We stopped for a coffee break in the Tiger Tree Tops Cafe, which is a clean, well serviced facility, great for families with good food options, and lots seating and friendly staff…
My personal highlight was chatting to the meerkats and otters, but the rest of my crew will tell you that the Dinosaur World finished the day off for them, and we ended our visit with a walk into their lair…
This part of the park has been done SO well, with very realistic looking dinosaurs set up in a carefully thought out way, to help you to enjoy a walk on the wild side of time when they roamed the earth. The dinosaurs are animated which adds to the effect, and some of them are very scary and impressive. It is like you are walking with real, live dinosaurs and if it hadn't been raining rather a lot, we would have gone round again, to be suitably scared by the rather terrifying t-rex!
For us, Paradise Wildlife Park was a great day out, and with a lot to see and do, and you could spend the whole day exploring and not see everything. It is well worth a visit and if you are local, they do an annual pass that would be worth investing in, so you can go and enjoy time there in all seasons.
We will definitely be going back, and would recommend it as a family day out. For me, when I consider a day out, I weigh up the cost with value for money, and for us, a trip to Paradise Wildlife Park is well worth budgeting for.
You can see a little bit more of our day and some of the animals and wildlife we saw and what we got up to!