*we were sent products to review but all opinions are our own*
Ah, snacks. A bit of a minefield, specially when you are trying to feed your family, and you want healthy, most of the time. I am not opposed to treats and sweets, but I am pretty conscious that most of the time I want to give my kids (and myself( snacks that are low in sugar, but tasty and nutritious.
It's not always easy to find things that the kids will eat, and that make me happy in terms of what they are eating. I am always on the look out for snacks for lunchboxes and for when the kids are asking for a snack.
So finding Wallaroo snacks to add to my arsenal, has been very handy!

"Nothing added, ever
because less is more.
We believe in the goodness of mother nature
so we gently bake to retain nutrients, naturally.
Transparency is good
especially being able to follow the journey from the farm to a pack.
Help shape healthy eating habits
by encouraging children to develop a lifelong love for real honest food.
Good food is fun
and the best food is a treat for our senses"
Created by parents looking for healthy and fun snacks for their own kids, and made from dried fruit that is sourced carefully, and processed in a way that means the fruit contains no nasties, preservatives or sugar, and packaged to keep it tasty and delicious. Their snacks contain no gluten, no dairy and no GM ingredients and no added sugar. Music to this mum's ears. You can find out all about how the snacks are made, from being grown to being packaged on the Wallaroo Trail
They are handily sized for on the go, and big enough to be satisfying but small enough to slip in a bag or lunchbox.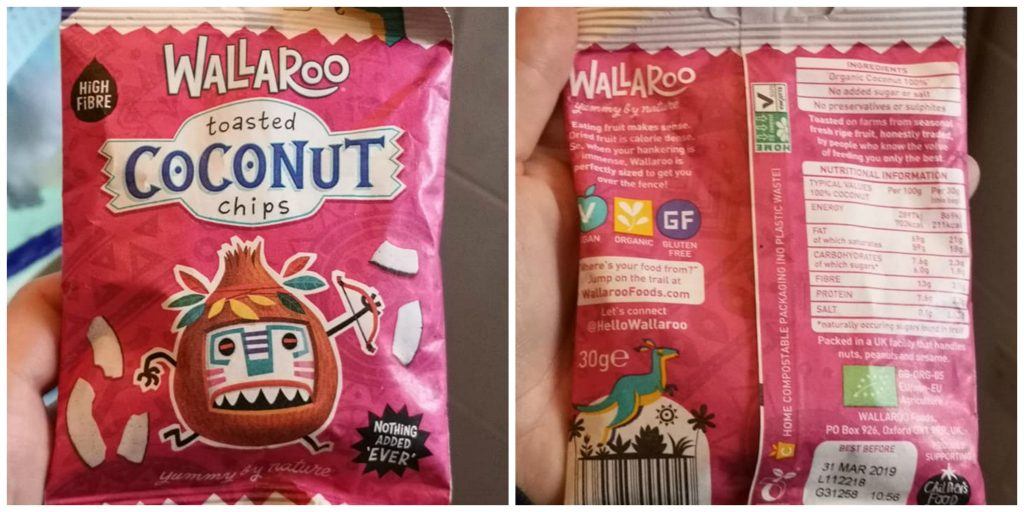 They come in three varieties. Gently dried pineapple, gently dried mango and toasted coconut chips.
It's hard to decide which are my favourite. I tend to love all dried fruit, and enjoy it as a snack, so I think we will say that we love all of them, but the kids might choose the pineapple over the mango, the husband likes the mango over the pineapple and I would actually happily eat all three and can't choose. You could also mix all three together to make a rather yummy fruit salad combo. Both the kids like these which means they are another thing I can add to the list of snack items that are handy to have. They would be great for travel, too and can be counted as part of the five a day of veggies and fruit we mums try to get into our kids!
These are definitely mum approved and kid approved. A win all round.