*we were sent a product to review, but all opinions are our own*
Christmas is on it's way and it's that time of year, where if you are like me, you are looking forward to the season but also know you need to plan and start to buy gifts. I am not that organised and I tend to do my shopping after Halloween, rather than earlier in the year.
I have a few  men in my life, the husband (obviously) my father and father in law, and a brother and brother-in-law, as well as some very good male friends who are also work colleagues, and finding gifts for them all can be challenging. They are all very different, and whilst I could just hand them each a voucher to go shopping, I do like to put some effort into the gifts we give them.
Some are easier to buy for than others, but I do like to think about gifts that they will like and enjoy.
I happen to have a father in law and brother-in-law who appreciate good whisky and other drinks, so in a way they are easy to shop for but I do like to give something a bit more special.
The Summeton Club is a rather unique idea created by someone who wanted to treat his own dad to some really high quality and interesting spirits and drinks, but because he had to go out and source them and put a bit of work into finding what he wanted, and in doing so realised that there was a need for a high quality subscription service to treat people. He created the club and they now focus on sharing excellent quality rum, whisky and brandies and other drinks, with a monthly delivery to people who want to enjoy exploring something different.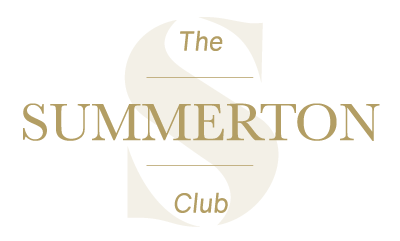 This is a fantastic gift idea, for someone you know who happens to love the treat of a good quality spirit drink, but may not necessarily always buy them for themselves, or if you yourself want to try new tastes, but aren't sure about where to look for good quality products.
WHAT CAN I EXPECT TO RECEIVE?
Every subscription box will contain a curated bottle of at least 50cl of spirit. You can expect to experience some of the world's most sumptuous drinks including, but not limited to: Armagnac, Brandy, Bourbon, Calvados, Cognac, Eau de Vie, Grappa, Tequila, Whiskey and Whisky.
HOW MUCH DOES SUMMERTON CLUB MEMBERSHIP COST?
Membership costs £50 per delivery, which includes all postage and packing. Deliveries can be monthly, bi-monthly or quarterly.
I have been incredibly impressed with the quality of the service, and it is well worth either a one-off gift, or an ongoing subscription, if you are wanting to really treat someone in your life, who will appreciate it.

The bottles arrive beautifully packaged, and well protected, and with a description of the drink you are sampling. Each bottle is very different from what you would buy from the supermarket or an off licence, and this makes the subscription really special.
If you know someone who would really love this, or who might be surprised and pleased by a gift from the Summerton Club, then it's very much worth adding them to your Christmas gift list. Or perhaps you could send a hint to someone you know who might be shopping for you and may find this the perfect answer to their gift list questions.
That's one thing ticked off my Christmas list, and because we have been kindly been given a code to share with our readers Madhouse5, which will give you  £5 off of our subscription (equivalent to 10% off the first month). It's valid until 28th February 2018 too, you can treat someone you know or yourself to something really special this Christmas!