*this is a review post, we were kindly sent a Smart Globe Myth to try out and share about. All opinions are our own*
If you are looking for a great educational tool for learning then Smart Globe Myth is something to get your hands on.
As a parent, I am very keen to encourage my kids to enjoy learning, and I like to try and help them to find ways to love to learn, be it via school, or the things we do when they are with me, or out exploring the world around them. I am always on the lookout for things that can help with that.
We like things that we can interact with, and that encourage the children to use their imaginations and that they can also use independently, to help make learning as much fun as possible.
Smart Globe Myth is a fantastic tool that we have found does all of those things.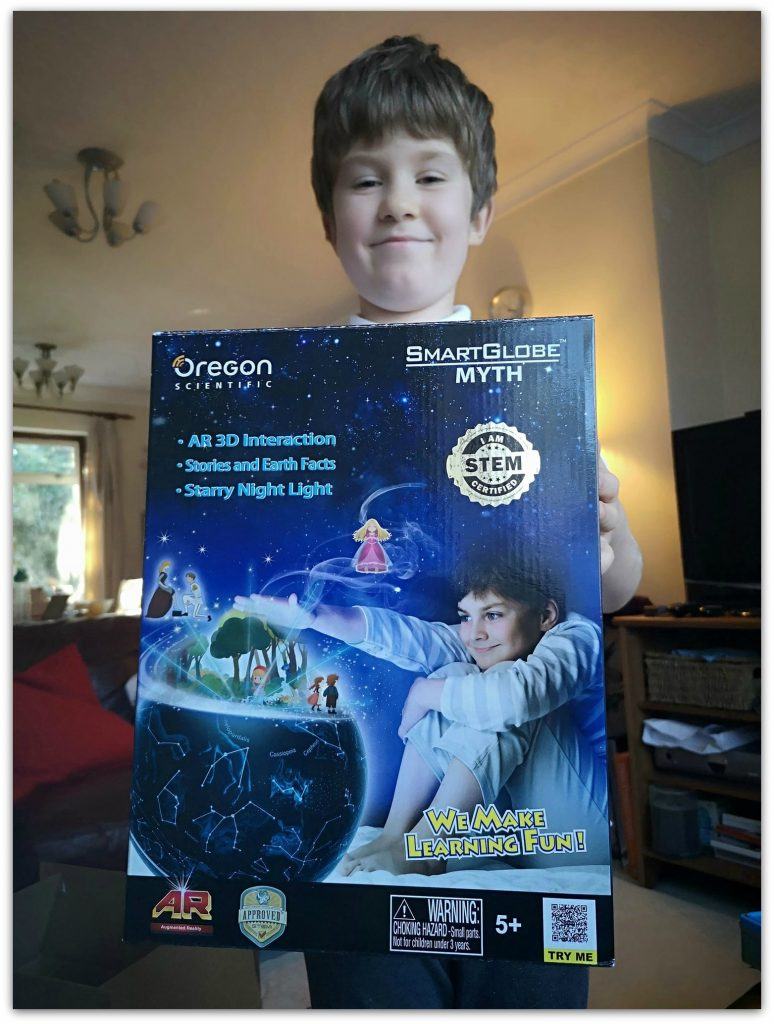 Smart Globe Myth is a particularly clever piece of kit that comes literally packed with functions that can encourage and nurture learning.
The SmartGlobe™ Myth brings earth, space, and myth together to create a one-of-a-kind learning experience that children love. Whether you're inspiring a future adventurer, nurturing an academic all-star, or engaging a listless learner, the SmartGlobe™ Myth delivers a 4D experience that's sure to encourage an interest in exploration. Packed with exciting information, the SmartGlobe™ Myth comes pre-programmed with 12 constellation stories, 10 fairy tales, and 6 different geography categories.
At bedtime, the SmartGlobe™ Myth transforms into an amazing night light as the globe's sky is illuminated by the stars of 88 constellations.
The globe has so many features and functions, for hours of listening, observing and learning. It's a great tool for adding to what kids are learning at school, or if you are looking for something to add to your arsenal if you are homeschooling or are looking for something to inspire learning in an appealing way.

The nighttime feature where you can watch and listen in the dark and watch the stars is almost a bonus feature, and is perfect for bedtime, listening to a story and watching the constellations from your own bed. I almost wish I could have one too, to be honest. Sadly the kids won't share it with me. You can see a little bit of the globe in action at night here.
I think what I like about the Smart Globe is that it's easy to set up and use, and my kids can work with it themselves, which is helpful for them to be independent in their learning, they can choose what they want to look at, listen to and learn about.
The kids think it is great and I don't think they actually realise they are learning as they play and interact with it, and it's definitely a great toy for encouraging learning participation. The stories are interesting, and well presented and it's easy for them to choose what they want to listen to, and to pick which features they want to try out.
The REALLY clever bit about the Smart Globe is the Augmented Reality functions and features that can be accessed using an app on a tablet or smartphone, via Google Play or iTunes. This brings the learning to life in an even more creative, interesting, and stimulating way, that really appeals to the kids (and me, I am a bit of a nerdy geek and love stuff like that) and it's something they can access easily and safely.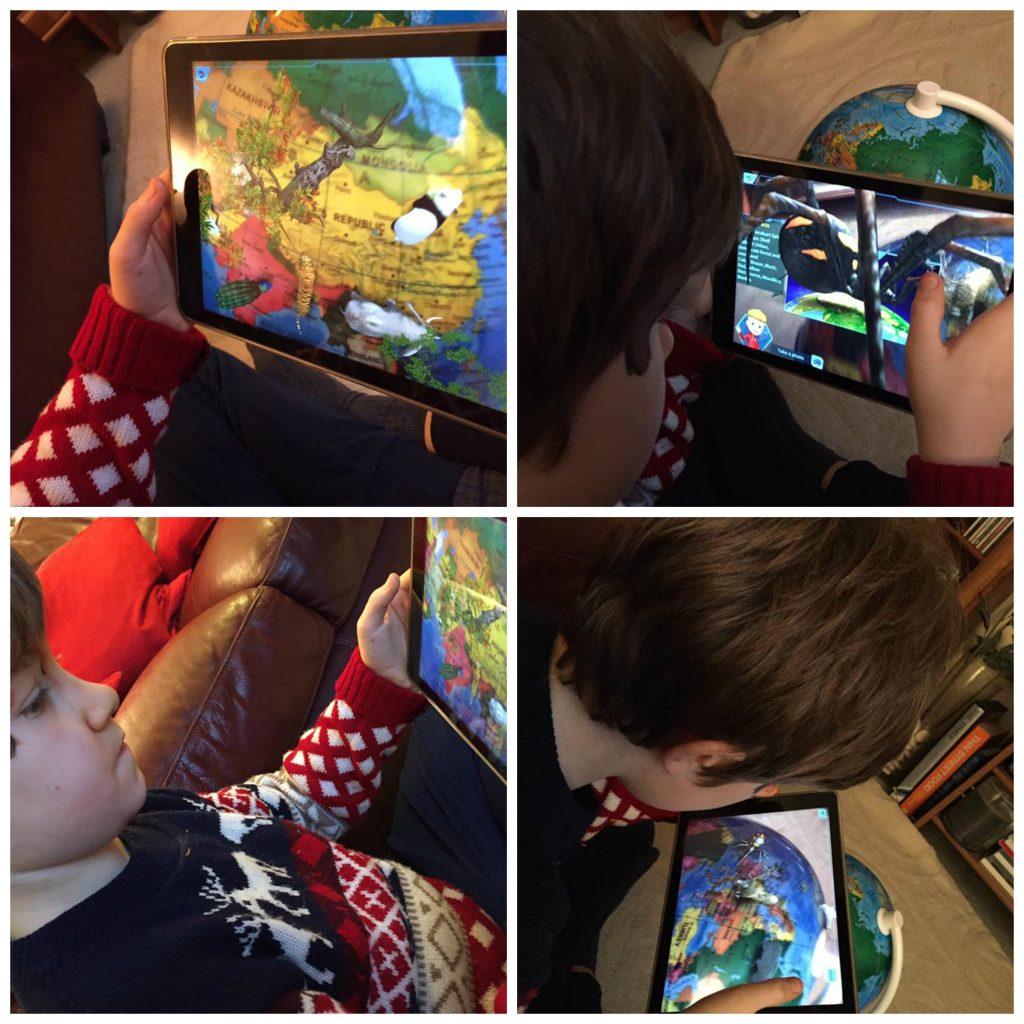 I think we can safely say that Smart Globe gets a big thumbs up, from us, and it's something that will be used and enjoyed, and Mum approves too because the kids are learning and having fun too!
This really would make a great gift too, if you are looking for something different, for someone who loves learning.