*in the interests of disclosure some of these items were sent to us to review but we genuinely like them and use them so we are sharing them here*
I can't believe it's November and we have less than 8 weeks and Christmas will be here. Who's excited? We are!
But enough about that. Onto sharing what we loved in October.
We have quite a bit to share…
Skincare and Beauty…
This Pixi Double cleansing balm and cream set is amazing and when I do have to wear make up it helps to take it all of and leave my skin clean, and not dry.
I've discovered Neom, and they make some lovely things. Their mini sets are perfect for travel or popping in your bag.
I'm also a big fan of Angela Langford Skincare. It's worth noting you can try samples before you buy full sets of her products which is a great way to find out what works for you!
And last but not least, Biocare kindly sent me some immune boosting supplement stuff which I'm finding helpful as the winter starts to hit!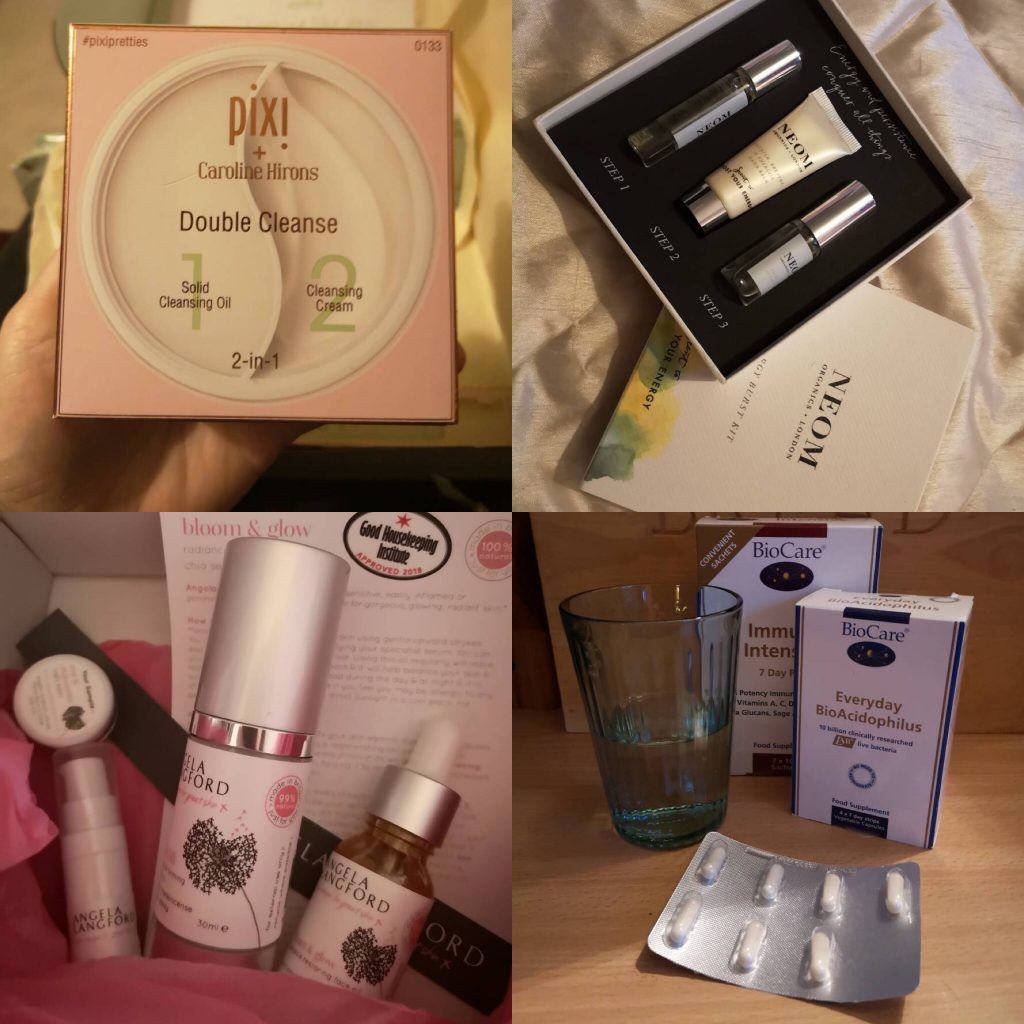 Food is life…
I've been experimenting with Konjac noodles recently, higher protein and less carbs, and they are pretty good. A friend bought this rather yummy cheesecake for me to try, it's not dairy free so sadly my boys can't eat it, but it was yummy and gluten free.
Another friend also gave me a recipe for dairy free, low sugar hot chocolate, which works really well. She has also kindly said I can share the recipe on here, whIch I will, soon.
Also some random foods that I or we have been enjoying, including my cats rather liking vegetarian ham, because they are, frankly weird.
If you want to try Tofu then this brand Tofoo is particularly good, easy to work with, and doesn't need any prep or fuss to use. It's my go to for when I want to cook with Tofu.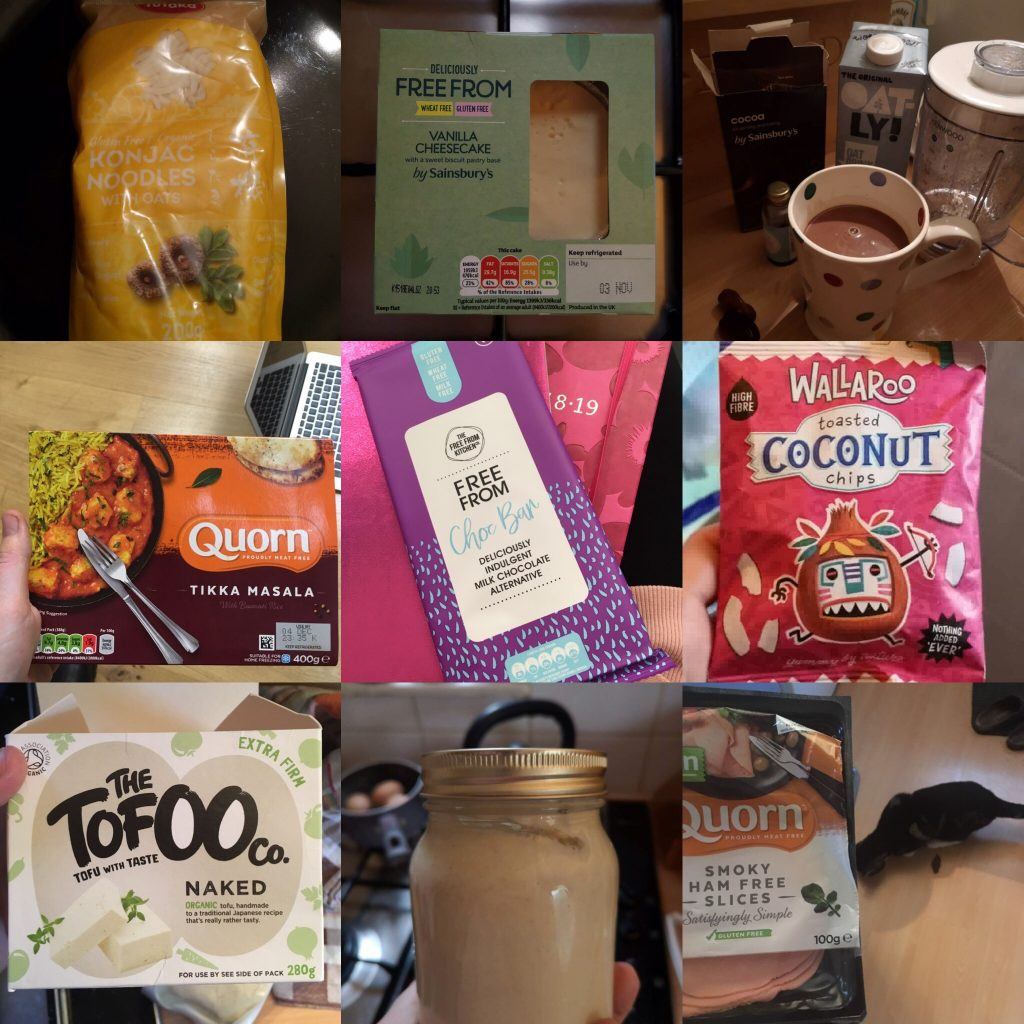 And little bits of random stuff we love…
I am tagging two brands here, that we have come across that we love. BeBeHound make fabulous kids clothes and adult items too, and Rainbow Felt Designs make the most beautiful handmade items, we won a giveaway they ran recently and I am thrilled with their lovely christmas tree decorations and can't wait to put our tree up and show them off.
We are also starting to plan our Christmas shopping gift list for the kids. Matthew is rather keen on a skateboarding Ninja Turtle, I am not so convinced. I also tried out a new craft this month at work, with toy bugs in jelly, for sensory play. It worked brilliantly. I will share more details on that as well in a blog post too.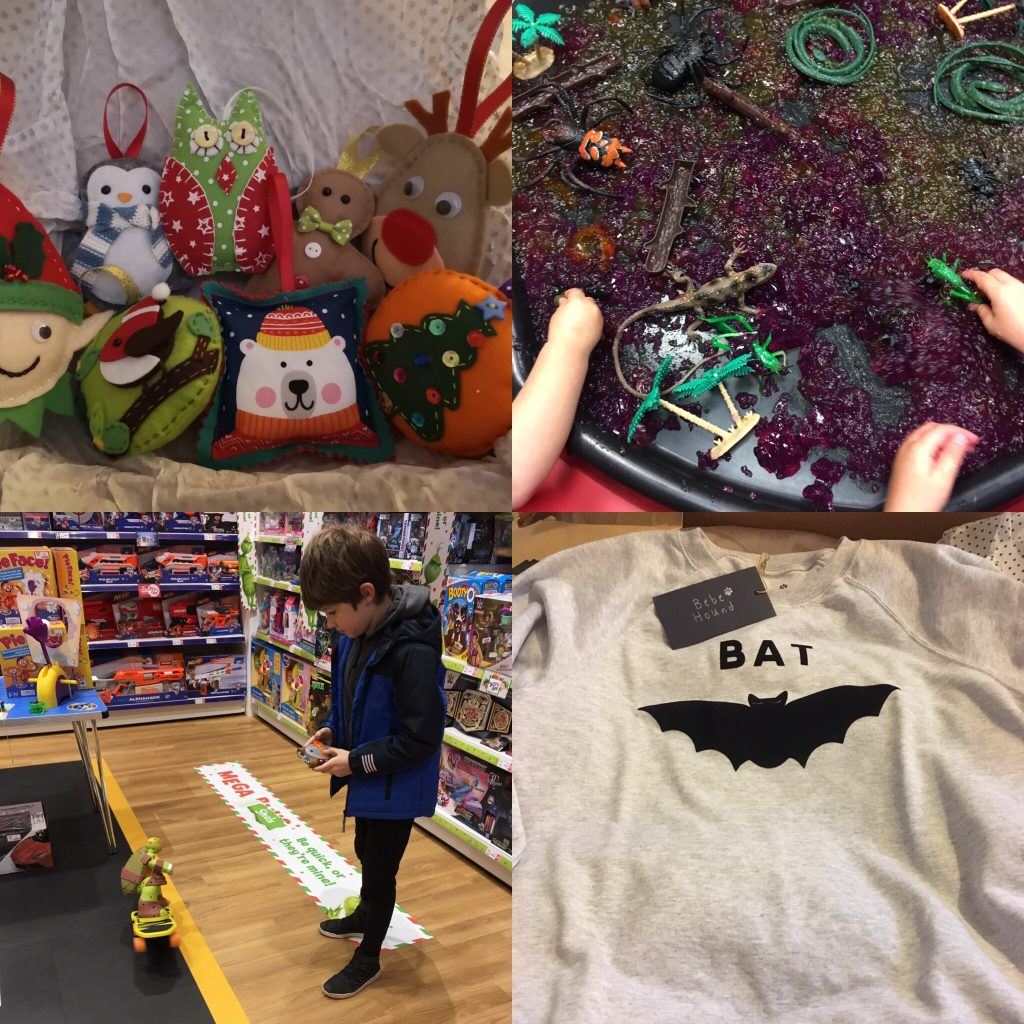 So that was our October. Now we start to gear up for Christmas, oops, I mentioned it again. Sorry!