*we were kindly sent a My Gator Watch to review, but all opinions are our own*
If you don't want your child to have a phone of their own yet, because you think they are not ready but you want them to have something they can use to communicate with you, then My Gator Watch may be just what you have been looking for.
We have been quite strict about mobile phones, in our house, and when our children would be allowed to have them. Our tweenager only recently got a phone, to allow her to communicate with us when she is going to and from school and other places, on her own. It's a very basic phone, and we are pretty strict about internet access and usage and what she can and can't do with it. She is at the stage where she wants to chat to friends, make calls, and also needs to use an app to check her buses, and homework schedule.
However, our son is much younger than her,  is not ready for a phone, and won't be for a long time. He doesn't need a phone, but he has recently decided he wants a little more independence, and to be able to do things like walk the few minute journey to a friends house, or be allowed to cycle around where we live, or take a friends dog for a walk and it seemed like a cheap mobile phone that he could call and text with, was possibly the only option we had to keep in contact with him, if needed. Not an option we were very happy about.
However, there is another answer and it's one both parents and child approve of, and it's not a mobile phone.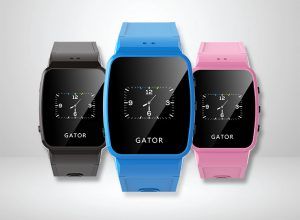 Tech Sixty Four have created My Gator watch to give parents peace of mind, so they can let their kids explore life a bit more, know they have a way to contact them whilst allowing them the independence they need to start enjoying.
"Part of growing up is taking on independence, step by step, and My Gator Watch – the wearable mobile phone – makes that happen.
Our vision is to give kids today the happy, active childhood their parents had. This means unplugging their devices and exploring the real world around them. My Gator Watch uses GPS, two-way calling, works across multiple networks and has an SOS feature for peace of mind."
I am a bit of a tech geek, and I love this concept. The watch is incredibly well made, easy to set up and use, both for the adult setting it up and supervising its usage and for the child/children using it. It's not intrusive or obvious when worn, and because Tech Sixty Four's founder Colleen is passionate about security, we have peace of mind that it's safe to use, with the security measures they have in place to protect the data being shared (something we all are concerned about, given recent news on what our data is used for and who has access to it. Knowing that they have a very strong process in place to protect data is very reassuring as a parent)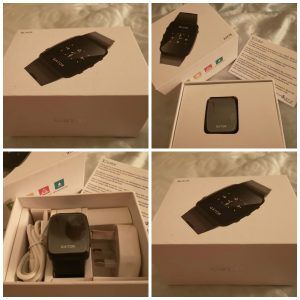 Easy to set up, charge and get ready to use, and their customer service and set up team are friendly, and helpful, and respond quickly if you have any questions or need help with any part of the watch set up or usage. 
For us, it's just what we need.
Matthew wears it daily as a watch and has found it simple to use, and helpful. Because he has sensory issues, and can sometimes feel that bit more anxious in situations his peers manage better, the watch has been a brilliant tool for him. For example, he recently went on a day trip with friends of mine, without me, to a place he hadn't been to before, and we weren't sure how he would manage. My Gator watch meant he could ping me a message to let me know he was doing ok, and when he had a bit of a wobble, I was able to message him back. It's far less intrusive than having to use a phone, and manage that, but reassuring and helpful.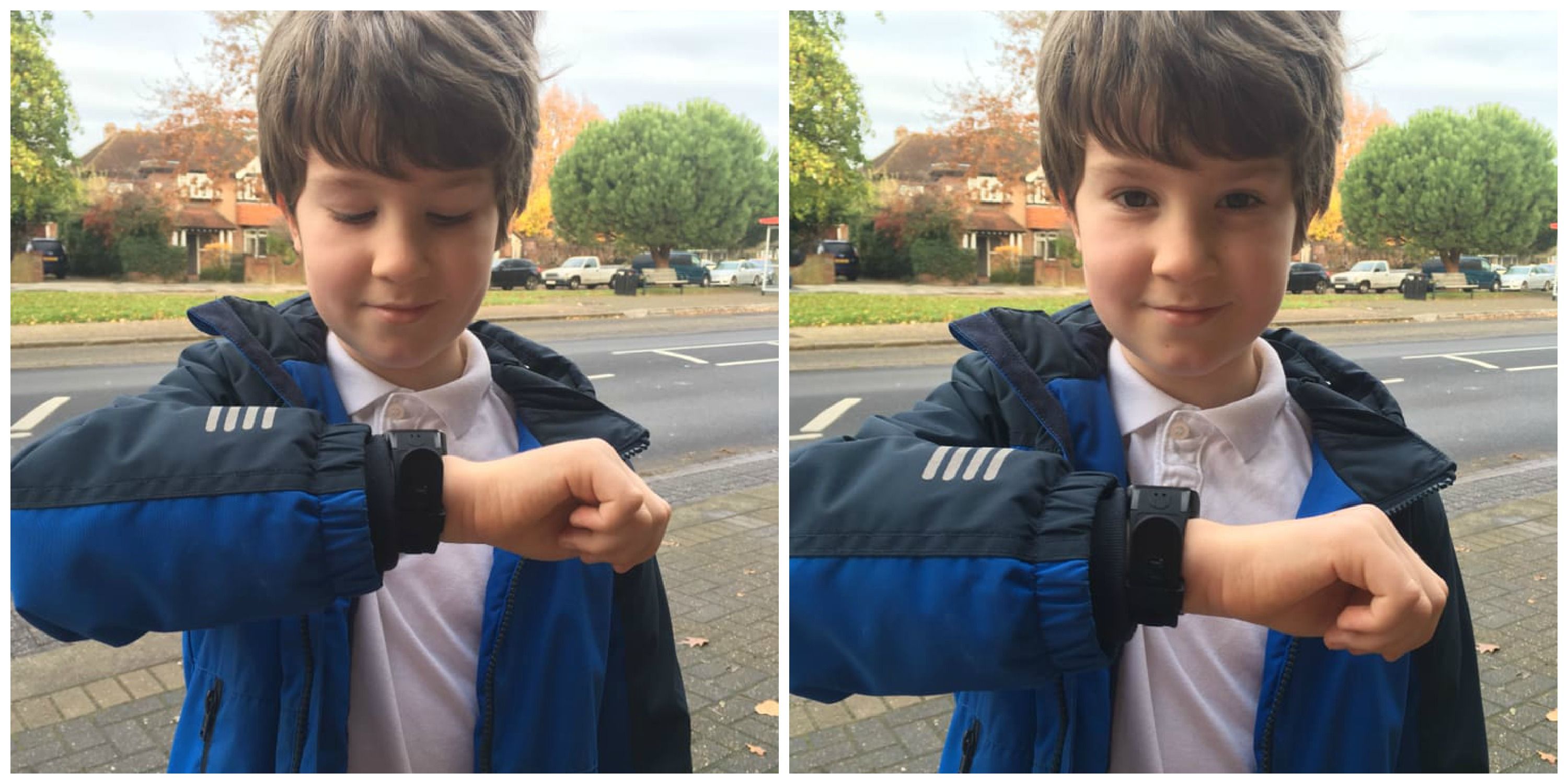 All ready to go meet a friend to play, checking in with mum when we get there… 
It means he can walk round the corner to his friends house, and when he gets there he drops me a message to say "I've arrived", or if they want to go to the park to play football, I can ping him a message to say "it's time to come home for tea, please".
It's perfect if your child is taking themselves to school or activities, without you, rather than using or needing a phone. It would be great if your child is away from you for weekends with other family, so you can know they can contact you if they need to.
The SOS function is an excellent idea. We have done a test run, to see how it works, but thankfully haven't had to actually use it for real, but it really does come into it's own if needed, if your child is worried in a situation, lost or needs help. You can respond, and also find where they are.
You can set it up so you have the main people you want to be able to contact your child, and they can contact back, so you can make sure it's secure and private. The messages work via using an app on your phone (and I have set it up on both iOS on an Apple phone, and an Android phone, and it works very well on both) and you can voice message via the app, as well as see where your child's location is. It's very accurate, and works well where we live.
It is set up similarly to a mobile phone, with a sim card and monthly fee, but it's really good value for money, if you are looking for something that works well, that gives you communication access between you and your child without the need for an actual phone.
The watch is sleek, comfortable and durable, and great for kid usage. It's well designed and excellent quality. In fact, I would quite happily ditch my phone when I don't want or need to have one, and wear a pink My Gator Watch, myself.
Matthew says "I love My Gator watch. It's cool, and it means I can chat to my mum or dad if I am not with them, and I need to talk to them, but it looks just like a watch. I have showed it to my friends who think it's really clever. It means mum lets me go to the park with my friends and doesn't worry"
If like us, you are not ready to get a phone for your child but you really want some peace of mind and something that helps them be more independent but able to communicate if they need to, then My Gator Watch is a really good idea.
Parent and kid approved and a product that really works. We have been very impressed and would recommend it. I love it when technology works for us as a family.