*this is a review post, we were kindly sent a fun game to try out, all opinions are our own*
Sometimes you need a bit of silly fun, and a game that is super easy to play, and that all the family, or a group of friends, or kids can play, that doesn't have any rules but that everyone can enjoy.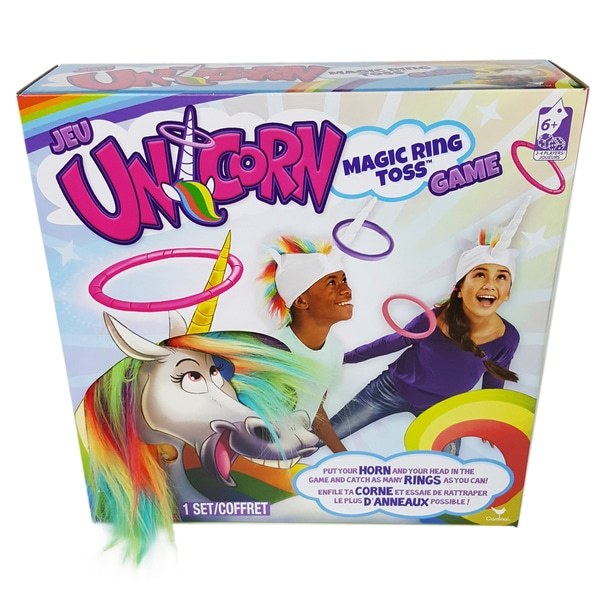 Unicorn Toss by Smyth's Toys is one of those games that will get everyone laughing and is easy and fun to play, no matter how old you are.
Put your unicorn horn on and collect as many rings as you can
Fun for all ages
The player to catch the most rings – no hands allowed – wins!
Contents: x2 unicorn hats, x6 colored rings, instructions
For 2-4 players
It is such an easy game to play, and after a little bit of reluctance on my tween's behalf (because she has to pretend she is cool, and that nothing we do is fun, right now) we had a blast playing. As you can see the husband takes this sort of thing very seriously, he loves a game that is funny and doesn't mind getting into the spirit of things.
Of course, the game is all the more fun because it's unicorn themed. Who doesn't love a game that means you get to pretend to be a unicorn?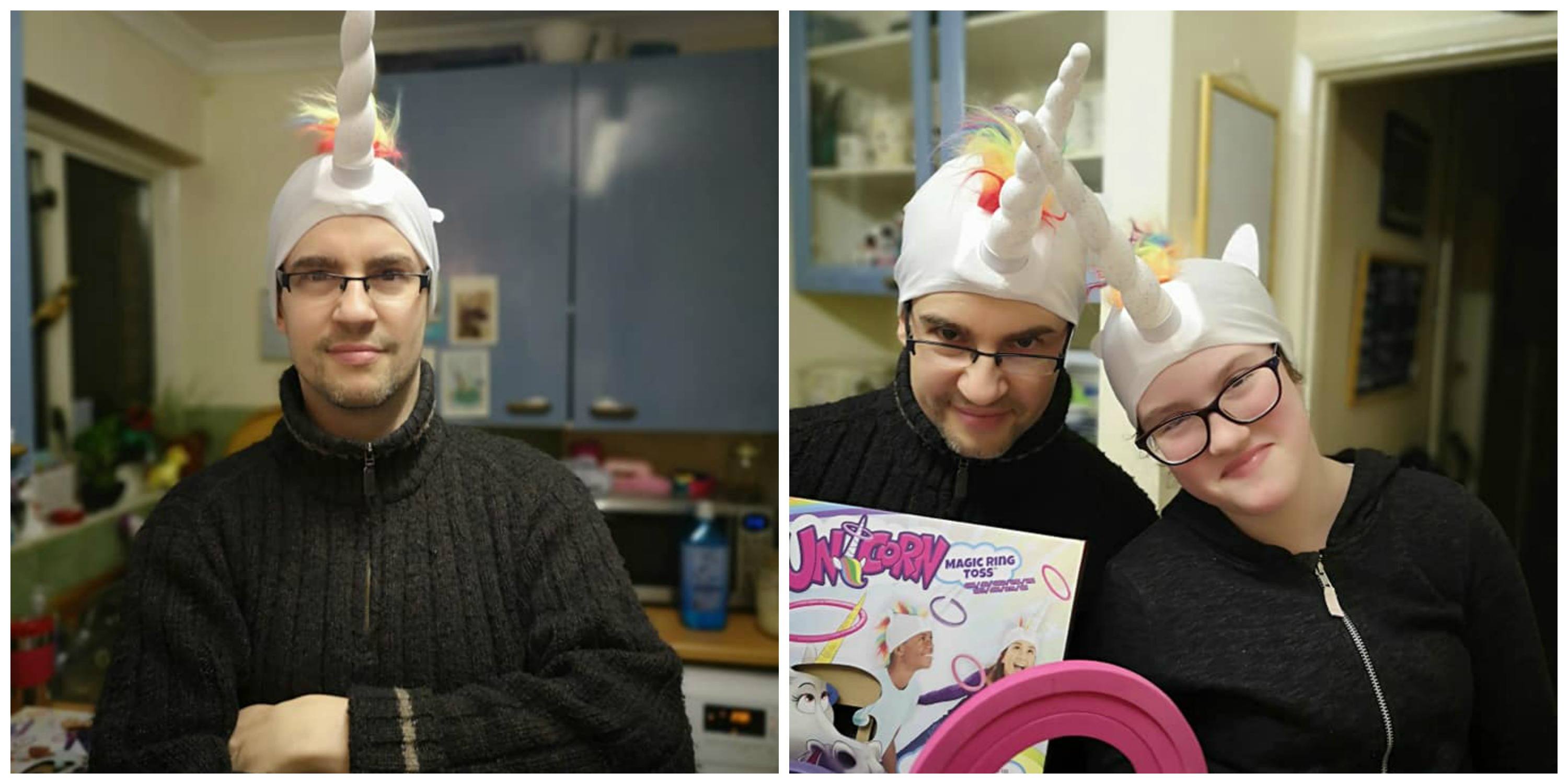 This would be a perfect party game, or a sleep over game. The rules are simple, and literally anyone of any age can play.
As you can see, it's not hard to play, and there is much hilarity, for such a simple game. It can get quite competitive, though, just because we are pretending to be unicorns doesn't mean we don't all want to win!!
This would make a fabulous party game, for adults too, I think, but it really is a fun gift, and with Christmas coming up, a great idea if you are wanting something a bit different, it's very budget friendly, and it's perfect for anyone who loves unicorns and wants a game that all friends can play, whether they are big or small. It does say for age 6+ but I think littler kids could play this with a bit of adult help, too!
Now where are my rings? I need to go beat my kids at this game…