Hooray, it's December, and we can finally talk about Christmas without people being totally Bah Humbug!
This is our weekly update, mostly for the grandparents so they can keep up with our antics and life. As usual cats, chaos, cake and coffee…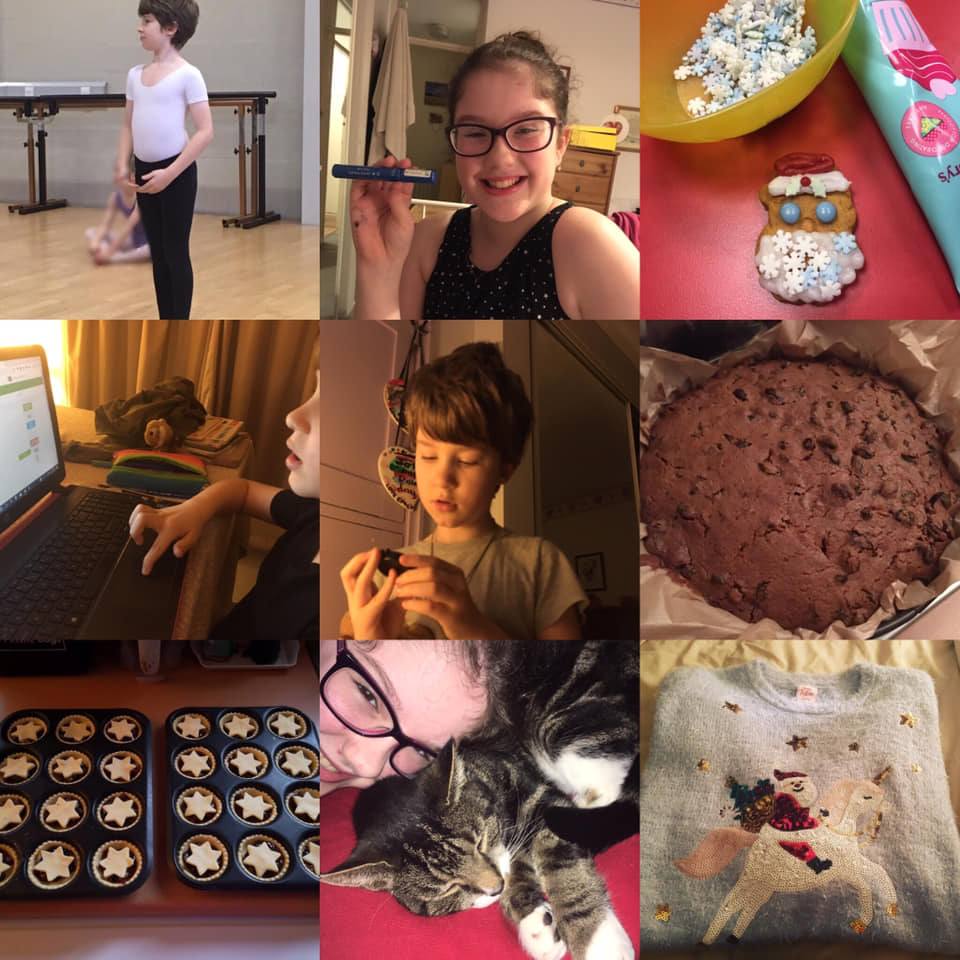 We have been able to watch the kids in their end of term ballet classes, to see what they have been up to for the term. It is lovely to see how well they are doing, their teachers are so supportive.
We have also been doing some Christmas baking. Our Christmas cake is made and "maturing" safely in it's tin, ready to be taken to France with us to enjoy. We have made mince pies and also been having fun decorating cookies at work too!
Christmas jumpers are mandatory round here, and mine is rather fantastic. Father Christmas riding a unicorn? Why not!
You may remember from a week or two ago that Jasper wasn't well, and needed a trip to the vet after an altercation with a cat bigger than him, stitches and vet appointments. He's totally fine now, and even let me take his stitches out for him. All's well that ends well, naughty cat. We do love him though.
We have also had some fun learning to use a compass (the lesson took place at 6am, let's not go there on that one!) and the tween has been having fun at school disco and youth Christ party. She has a better social life than her parents do!
We are gearing up for Christmas and time away as a family, and counting. How has your week been? Are you getting into the Christmas mood yet?