*I was kindly invited to an evening to learn about chalk painting with Grand Illusions but all opinion are my own*
I have a little secret.
I have always wanted to be able to take some of the older furniture we own (and some of that has been around since we got married, which is almost eighteen years) and revamp it, and make it look new again. I often read blogs and stalk for ideas on Pinterest, admiring the creativity of other people, but feeling that my crafting and creative skills are not up for the job.
Chalk painting furniture is something that I have always wanted to try, but have been scared too. I always tend to think that something may look easy in pictures but in practice isn't that.
I have a piece of furniture in mind, that I would love to take, and make it look entirely different and new, it's a desk that we have owned since we got married and that the husband owned long before then. It needs lots of love and attention, and to be made to look beautiful again. In my head, I see it being chalk painted in a beautiful colour, fitting into a room and looking good for many years to come.
But Chalk painting is something I have never attempted. It's a style I have always admired, classic, French looking and worn but still eye catching but I always assumed it was something that only those with serious furniture paint skills could achieve.
Until now, that is.
I was recently invited along to an evening with Grand Illusions to meet some of their team and learn all about chalk painting and how to use their fabulous paints to give furniture a new lease of life and style.

I have to admit before I arrived I was a bit nervous because I am not an interior designer or creator, I do DIY but it tends to be the very practical stuff, like fixing plugs, painting walls, putting up shelves, but the whole concept of making some thing look new and pretty scares me a bit.
But I needn't have worried. The lovely Nick soon put me at ease, and I had a really enjoyable evening learning how to use their paints, the techniques, tricks and tips that work to help take a piece of furniture and chalk paint it and have a good looking end result.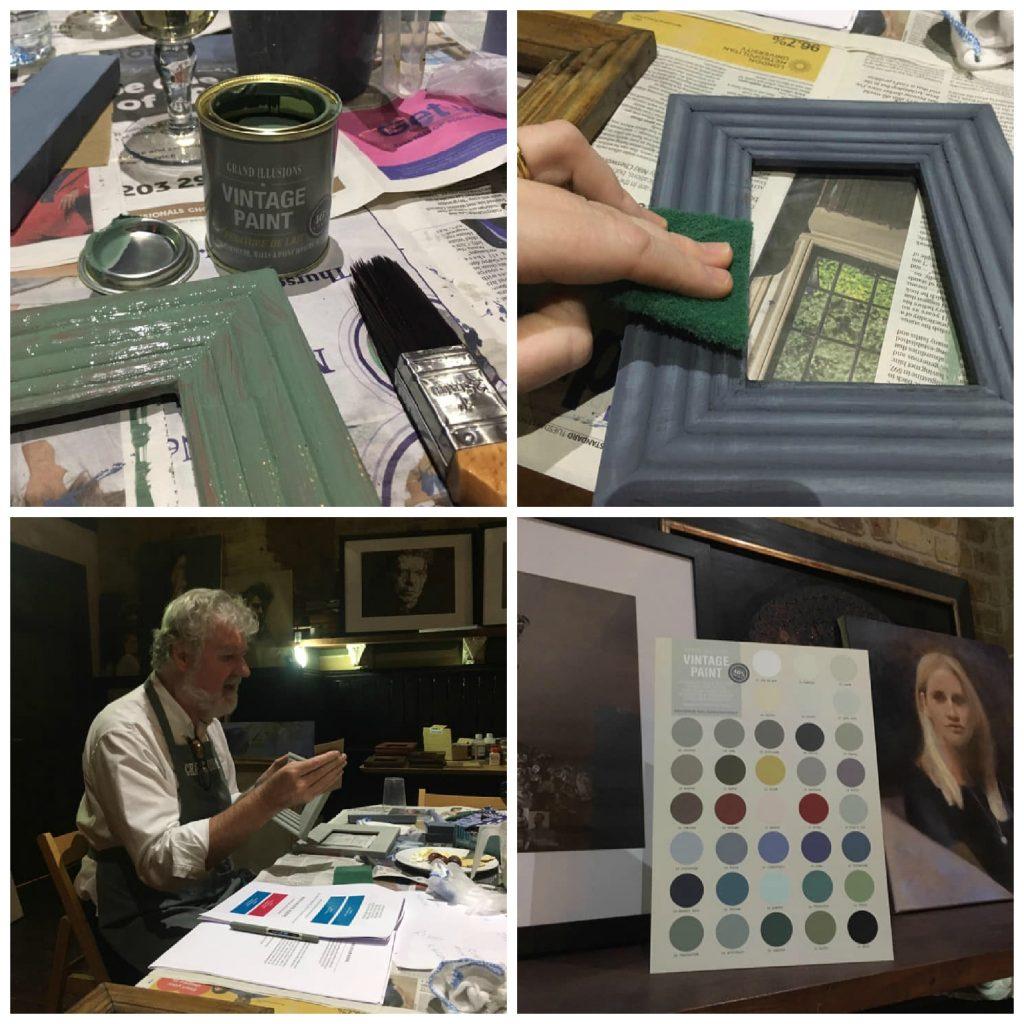 I am not going to say "chalk painting is easy" because that does the art and craft of it a disservice, but it is easier than it looks and if you use the correct methods, and work with the right tools, it is something you can try.
My first attempt was on a pair of photo frames, and you can see, that they turned out rather well. I was quite pleased with the results and effect, and came away from the evening feeling that I actually could tackle a bigger project.
There are some funny tips and tricks we were taught too, baby wipes can be used to create a rubbed effect, when you have painted, for example, and you can layer paint over dark colour woods, to give an aged, French effect.
Grand Illusions paints are easy to use and their colour range allows you to choose a shade that will suit the theme or colours you are trying to style.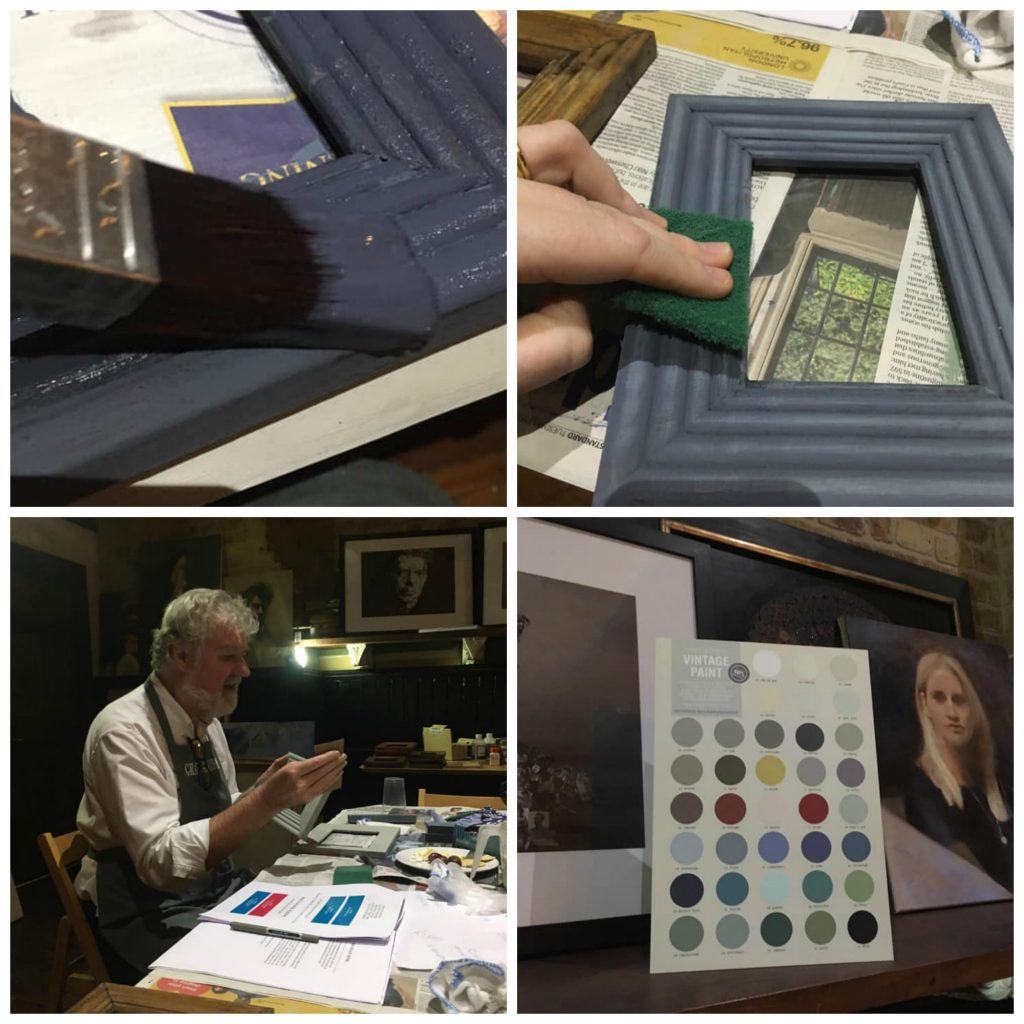 I came away from the evening feeling entirely enlightened and inspired and looking forward tackling our old desk, and making it look new and beautiful again, and possibly even repainting some other furniture too. The only problem I have is deciding which colours to choose. You will have to watch this space, I think I will definitely be sharing…