*this is a review post, we were kindly sent items to try, but all opinions are our own*
As a mum and wife who deals with family food allergies, I spend a lot of time working around trying to find foods that are safe for my food allergy boy. The husband and the boy both have a cows milk allergy. Consuming food or drink with cows milk in it can make them both feel pretty unwell, so we try to avoid that if possible.
I often tend to opt for vegan foods because they don't contain dairy products. Vegan foods are handy, for people with a dairy or egg allergy, for that reason, and it's something I always tell people who are new to dealing with a dairy allergy to look for.
Something people don't often realise or check is the ingredients in sweets and if you are vegan, or vegetarian or have a diary allergy, finding sweets that don't contain dairy ingredients or animal products (food colourings derived from animals, or gelatine for example) can be a bit trickier and sometimes a bit frustrating.
With Christmas round the corner, looking for stocking fillers and sweet treats can be a bit tricky, but Swizzels make a whole range of sweets that are suitable for those who are vegan or dairy allergies.

Swizzels are one of the longest running sweet factories in the world.
We've been making sweets since 1928 and still continue inventing to this day.
If you a fan of Parma Violet sweets (like me) or Love Hearts then you know that Swizzles sweets are classics, and have stood the test of time.
Their vegan and vegetarian selection is perfect if you are looking for safe treats and they have some classics and old favourites and treats that are perfect for Christmas stockings, party bags, gifts for the party at school, or for keeping to hand for quick treats that you know are safe to eat.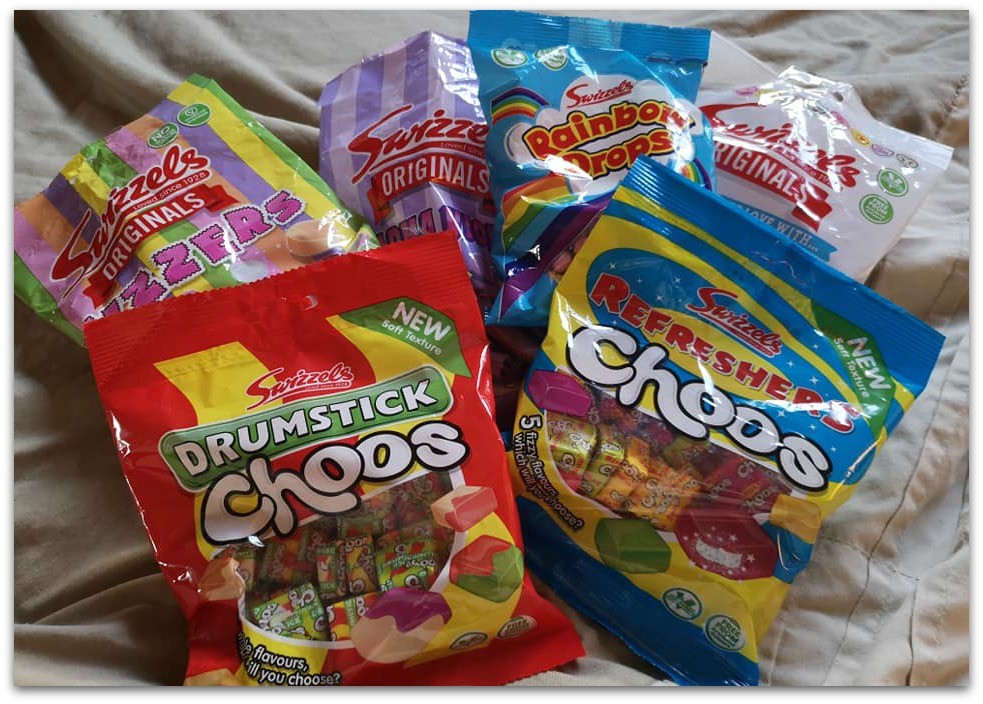 My family do have a bit of a sweet tooth, so they do love sweets and lollipops. It's hard for us to choose which are our favourite from the Swizzles range, but when we take a vote, the Choos probably win.
The classic Drumstick Choos with their or Refreshers Choos and the flavours you know and love are a firm favourite and the bags are handy because you can dish out one or two as a treat (and then hide them for next time, like I have to in our house!)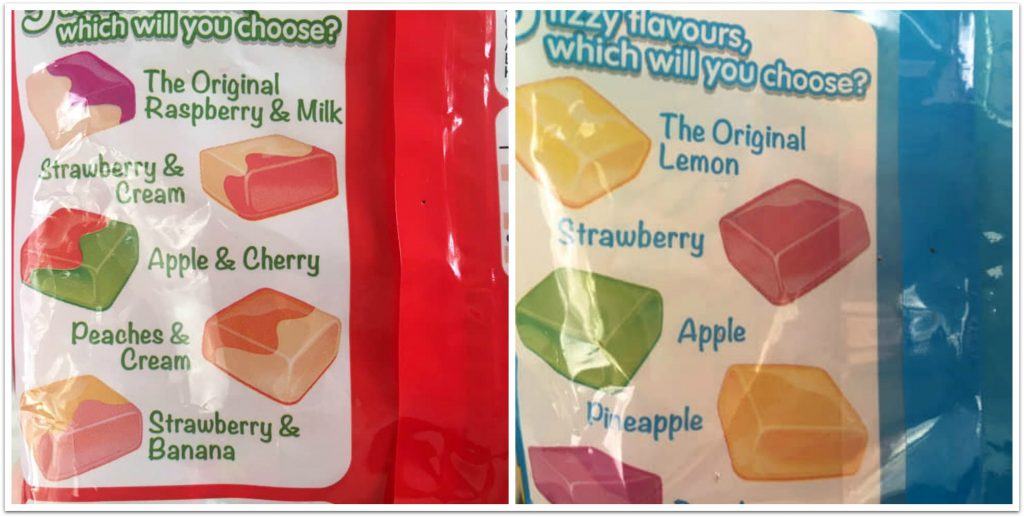 I am all about balance in life, and we do try and eat healthily and keep treats and sweets to a minimum but when I am looking for something that I know is safe to eat or hand out as a treat, then it's handy to know that Swizzels are there, and I can trust that they are classic made sweets that will go down well, with their wide range of choices to suit all tastes but that they are ok for my allergy family.
The only problem I have is not letting them all get eaten in one go… 😉