*This is a review post. We were kindly sent a game to play as a family, but all opinions are our own*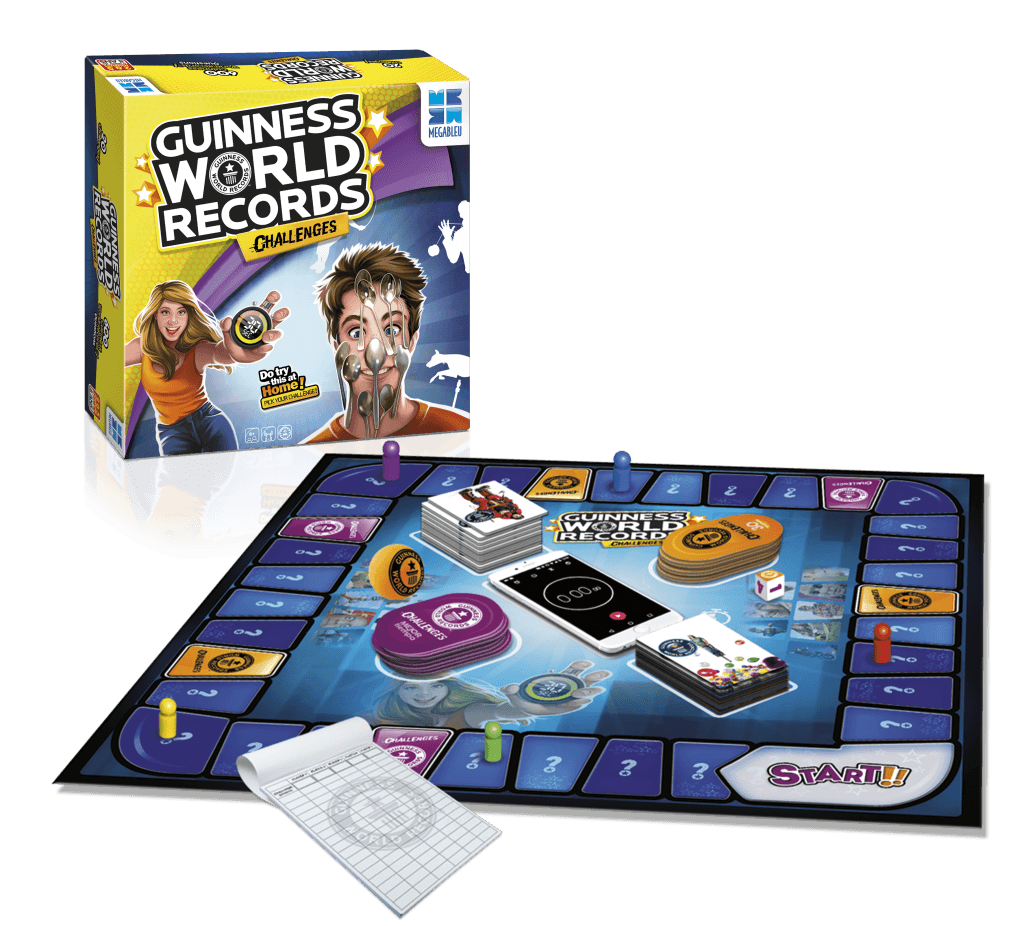 The Guinness Book of Records is iconic, and each edition is full of the feats and adventures of people who have broken old records or created new ones. I happen to have a small son who is obsessed with the books, and he loves taking the current edition and pouring over it to find out what strange and amazing records people have achieved and why they have done so. He will regale me with fascinating facts about things people have done, all in the name of getting featured in this world famous book.
So, the Guinness World Record Challenge Game seems like an obvious game he would enjoy that we can play as a family.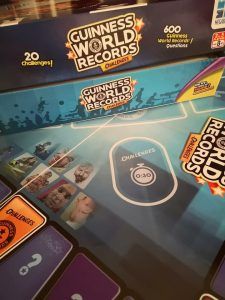 Guinness World Record Challenges – Do try this at home!
This game puts players knowledge about Guinness World Records to the test and challenges opponents to demonstrate some nifty record- breaking skills using everyday household items!
Players compete to answer some of the 600 Guinness World Record question cards, but the crux of the game is to complete the challenges, better than your opponents.
Cross the finish line with 3 challenge cards in your possession to be the winner!
600 Guinness World Record questions.
20 challenges in two formats – "best time" and "30 seconds".
2 – 5 players.
Show off your impressive record-breaking skills!
Available at toy retailers, online and department stores for £24.99 esp
I will say that this is a fairly competitive game, that will pit you against your family and friends to prove you can meet the challenges and you will need to make sure you have some extra bits you will need to be able to play the game and a timer, on a smart phone or a watch.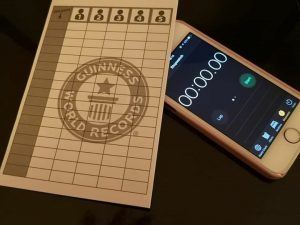 We were able to improvise a bit but most things you usually have around your house.
The aim of the game is to achieve three challenges with one challenge from each colour section and the rules are fairly simple. Roll the dice, move your piece to the number of squares the dice says. If the dice gives you a colour then you have to move to a challenge square nearest to you on the board. You can then complete the challenge or nominate a fellow player to take the challenge. You might land on a question space. If you do, the player to the left of you picks up a question card and you have to answer the questions correctly to be allowed to move on. If you don't get them right, it's the next players turn. You are racing against a timer, too, so the pressure is on. If you don't land on an challenge or question square at all as you go, and get back to the start, then you have to go round again.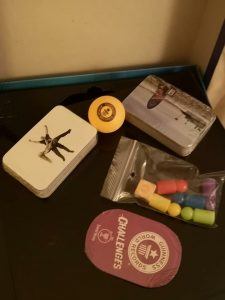 We played as a family of four, but you can have up to five players. I think it works well with four, but more players would add to the fun.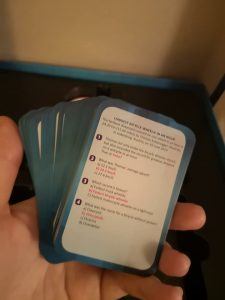 This is a hilarious game, which will bring out the best and worst in you (I am NOT a good looser and I hate failing at challenges which my children think is hilarious) and it's a good game to play with anyone in your family, from across the generations. I would say it's probably not suitable for very young children, and the game age recommendation is 8 but my small boy at aged eight and a half, was able to really get into it and enjoy it, and rose to many of the challenges with gusto, and got quite good at some of them. If you are playing with someone younger, you could partner up with them, to help them, but I think the age suggestion is about right.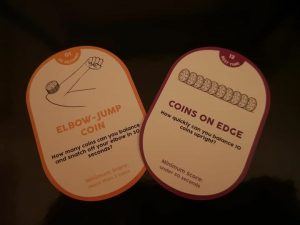 This would be brilliant for Christmas, when you have the whole family together, or if you want to liven up a party or a get together. I am not usually a game playing fan, but even I like this one, and it's also educational, too, learning facts and feats and making your brain work at the questions.
If you know someone who loves the Guinness World Book of Records then this is the perfect game as a gift for them. I think it's a game we will be playing again and again (only so I can finally actually get some challenges right and win, of course!!)