*This is a paid partnership post with Britmums and McDonald's. All opinions and images are our own*
Something I don't share very often is that when I was pregnant with my small boy, that some days, the only thing I could enjoy eating, due to being very sick all day every day was a packet of hot, fresh fries from McDonald's, which the husband used to pick up for me and bring me home. There was just something about those fries that my body wanted and would let me eat. So, now, it's not a surprise really that my son loves a trip to McDonald's for a Happy Meal. I also still love their fries so a visit there is a treat and something we enjoy. My kids get very excited when I tell them we are off to McDonald's and it's a treat they look forward to. Sometimes when I decide I don't want to cook or we are out and about and realise we need to feed them, we will often opt for a Happy Meal because we know they will enjoy and eat them.
As a mum who is vegetarian, and also feeding a family with food allergies, it can sometimes be tricky to negotiate eating out. So when McDonald's asked us to come and try out their new Happy Meal that is suitable for vegetarians, I was delighted. The small boy was thrilled, because he doesn't need much persuading to go have lunch or tea there.
McDonald's is always keen to make sure they have lots of options for families to be able to enjoy and their new Veggie Wrap is made with a Red Pesto veggie goujon, shredded lettuce and tomato ketchup in a small toasted tortilla wrap, which has been thoroughly taste tested by real kids, to make sure it is up to the job. They also have a spicy veggie wrap for the grown ups too, so we aren't left out.
It's great that there is now an option for vegetarians as well as those who cannot eat dairy products. It's also an alternative option if you are trying to get your kids to eat more veggies or vegetarian options or try new things.
So what did we think of the new Happy Meal and how did it go down with my small boy?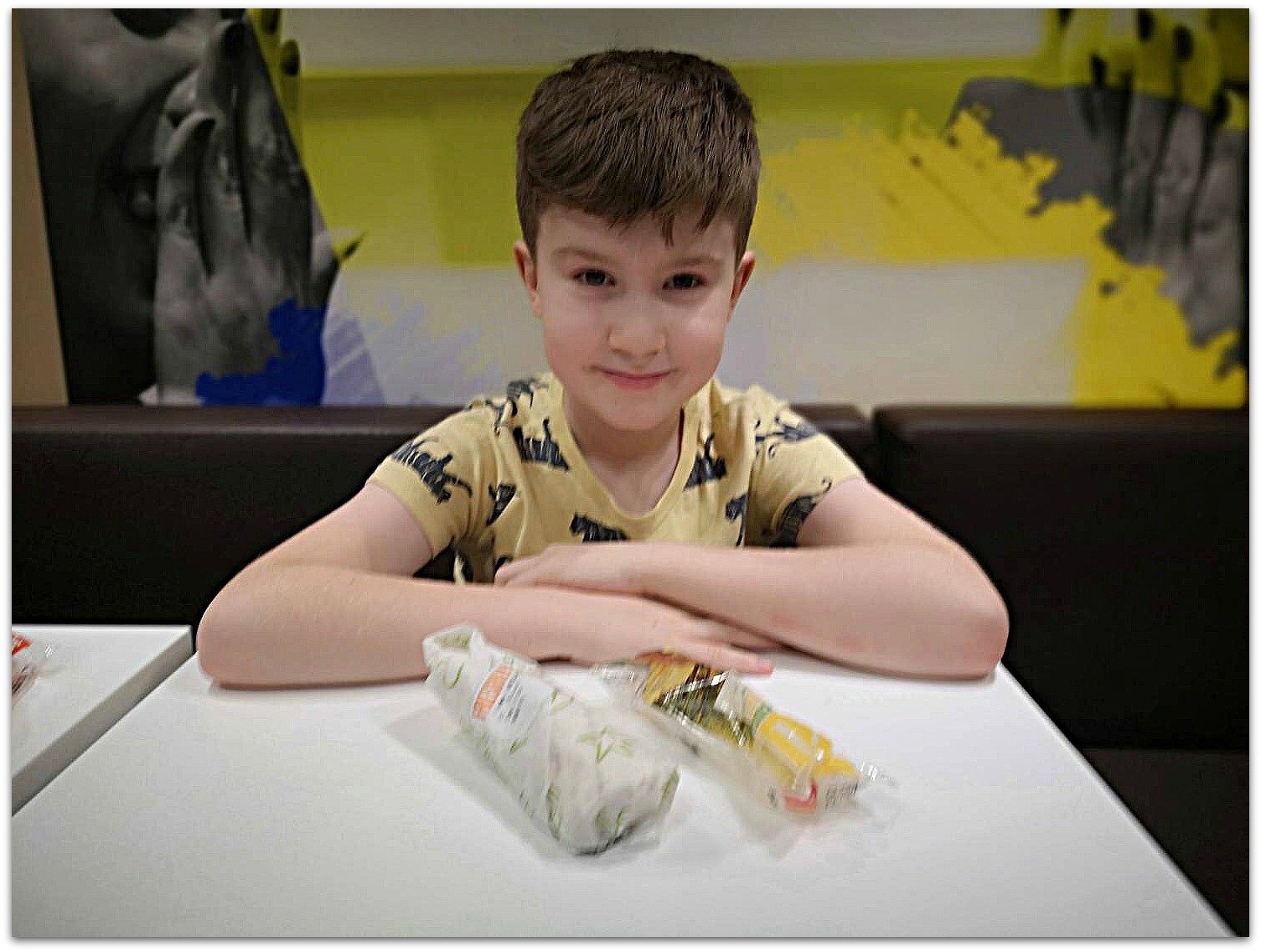 He loved it. I wasn't sure how he would be, because he's a bit of a stickler for what he likes. But he was very keen to try the wrap and it's got a good balance of lettuce, ketchup and veggie goujon to make it tasty. (I may have had a sneaky taste too.) It works well as part of the meal. He happily munched his way through it, and his verdict is that "it's crunchy. I like the lettuce and the middle is really tasty, too" and then he promptly asked me to get him another one, so I think we can say that it's a winner.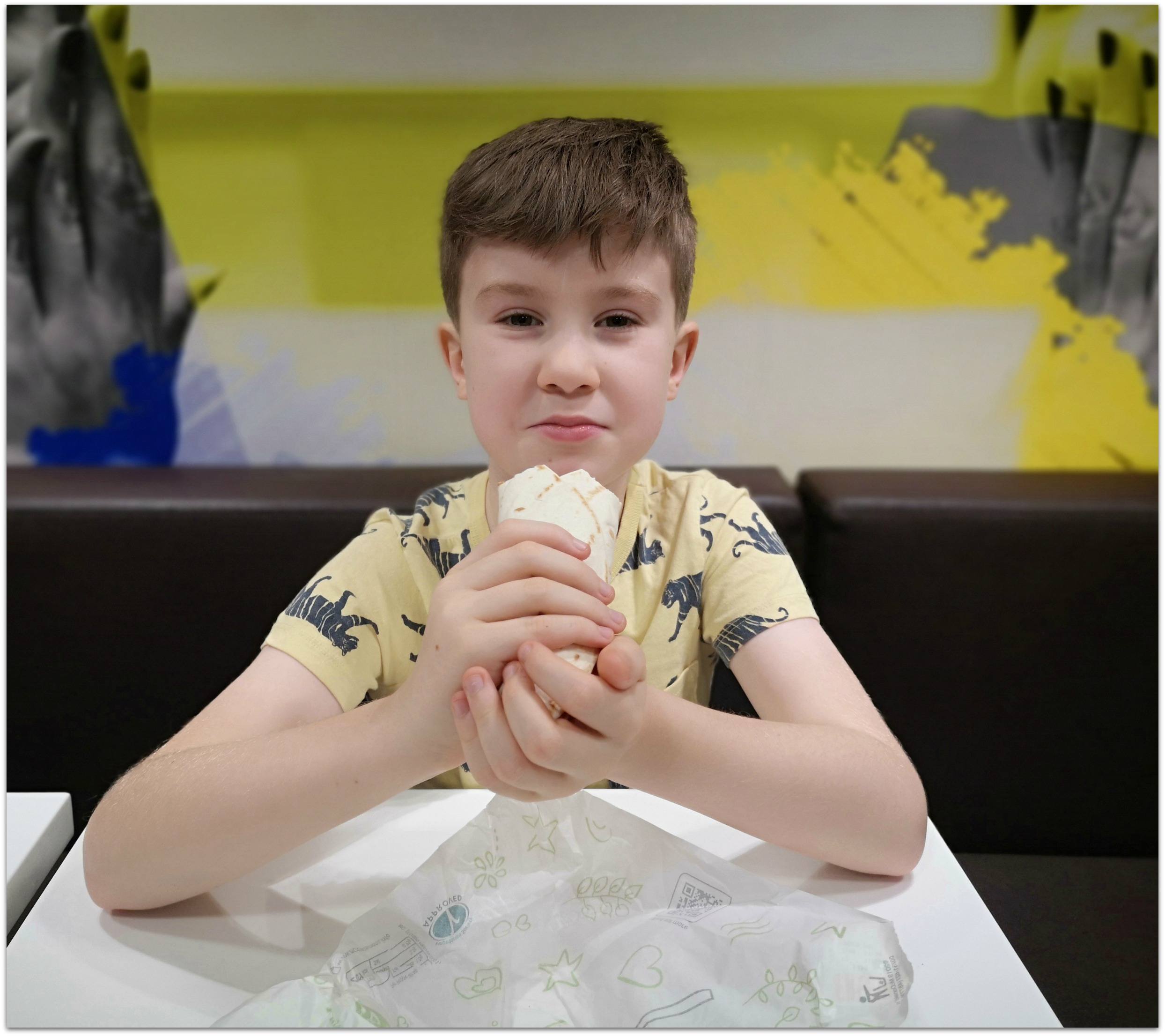 It's a great addition to the Happy Meal family and so good to know that there is now a vegetarian  option for kids who need that choice or want to opt for a non meat option when they want to enjoy a meal at McDonald's.
The adult spicy veggie wrap is also really tasty and filling. I would definitely be happy to eat it again, and order during a visit to McDonald's. I usually opt for their veggie burger option or a salad, but it's really good to know that this is now an option and in fact, I probably wouldn't need to eat fries with it, as it's very filling (although I do love their fries). It would make a good takeaway lunch too.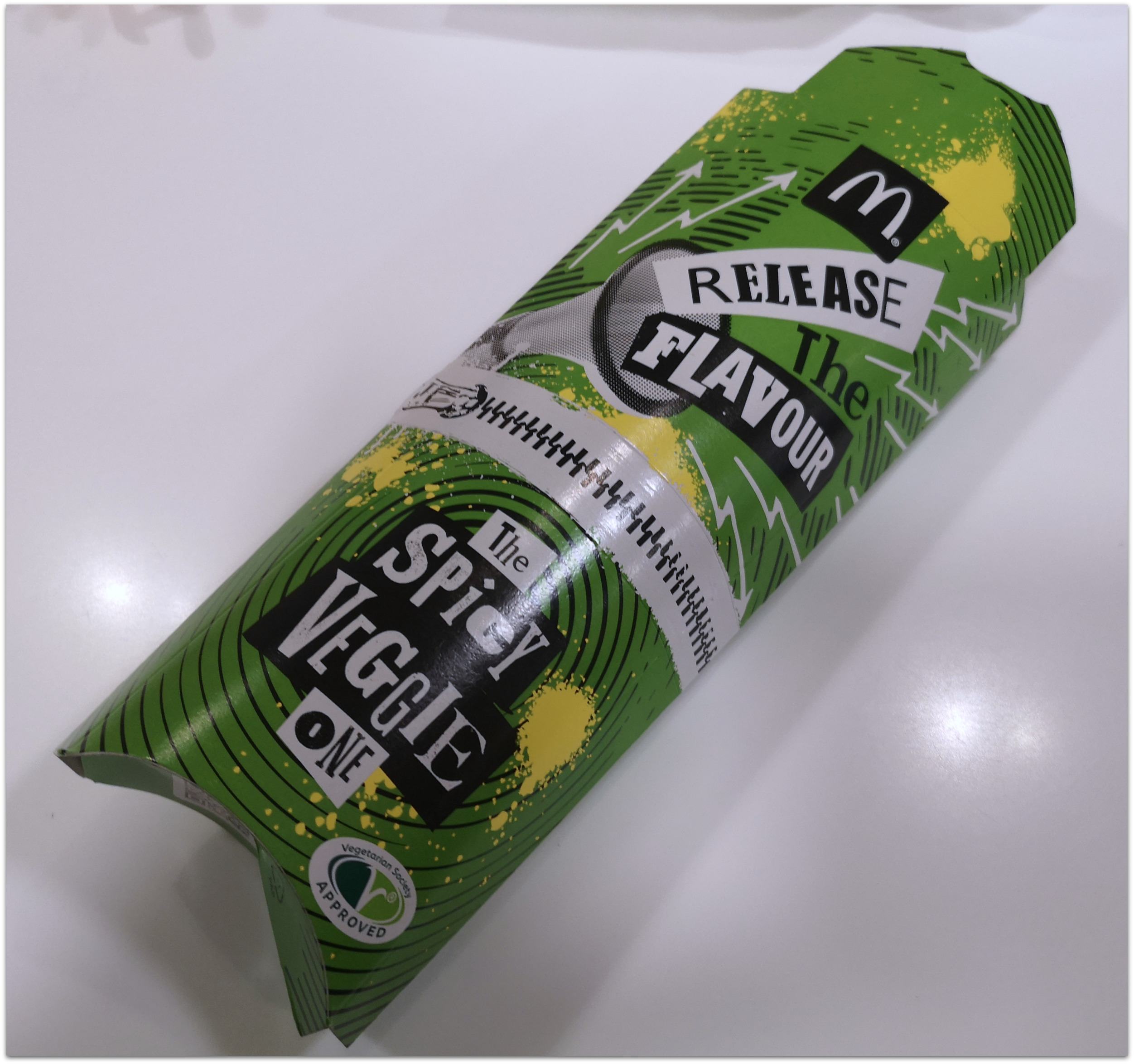 Spicy Veggie Wrap
We think McDonald's have done a great job, to provide an alternative option for those of us that need a vegetarian meal, with both the Happy Meal and the adult Spicy wrap. We will definitely be eating them again, and it's good to know that there is a tasty option for vegetarians to enjoy. My small son hasn't stopped telling people about how yummy his veggie wrap was, and he doesn't share his praise lightly. Happy kid, happy mum!