When I was a child I remember my mum teaching me how to make pom poms. Those little balls of wool that you wound around and cut to make fluffy shapes. It was incredibly cathartic and fun, and super satisfying to produce a little fluffy ball to play with, or add to a craft. I made lots of them. They are fun and easy to make and you can use them for all sorts of things from crafts to decorating clothes, pet toys, or just for little fingers to play with.
Because I am terrible at coming up with my own craft ideas but I have children who love crafts, and because I also work with children, I am always on the lookout for helpful tools and ideas to motivate and inspire me, or basically give me ideas for home and work.
So this book Let's Make Pom Poms is a handy thing to have in my crafting arsenal, written by Katie Scott and full of fun and practical ideas on how to make pom poms and some brilliant but also easy craft ideas and what to do with them.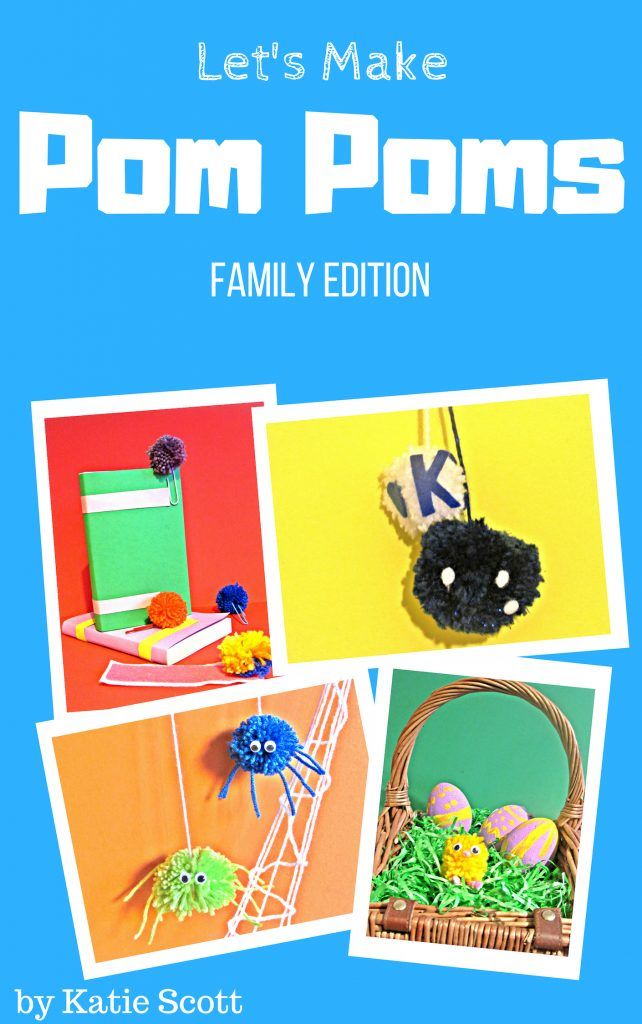 From little gift ideas, to seasonal craft ideas for Easter & Christmas, this is a brilliant little book that helps you take the simple concept of making a pom pom and using it for all sorts of fun things.
"Fun and easy makes for all the family. Get crafty with pom poms with 15 easy to follow step by step guides. Make your own set of fluffy dice, sushi that looks good enough to eat and an everlasting Christmas tree as well as many other exciting projects."
The book is available on Amazon here and here  and is worth getting your hands on. As someone who runs toddler groups I would recommend this book for your craft ideas resource section.  If you are like me and struggle with crafts, this really is a great book for ideas that I promise are craft idiot proof.
I will be sharing later next week, the pom poms the kids and I have made,  that we will be using to make a fun craft at work, so you will have to watch this space and see what my real life pom pom skills are like.
Get this book, get some wool, get making pom poms, I say!
*this is a collaborative post. We were not paid for this book review, but we don't share about something unless we think it's great*