It is FINALLY Friday. This week seems to have dragged but also passed in a blur if that's possible.
Our evening plans are banish the children to bed early and watch a movie, the new Johnny English movie, actually, which I have been sent to review before it's out on DVD (the perks of being a blogger, sometimes) with some Pad Thai takeaway. Our local very good Chinese place make some great Pad Thai.
When I rang them to ask about vegan options they said "Oh yes, we have had a few people asking, we can make our Pad Thai Vegan for you, no fish sauce, tofu ok?" So that's me sorted, with some beer.
I may have stumbled into Flying Tiger today, to take advantage of their £2 on everything sale and oops, a sparkly notebook and pink cat hat may have fallen into my shopping basket…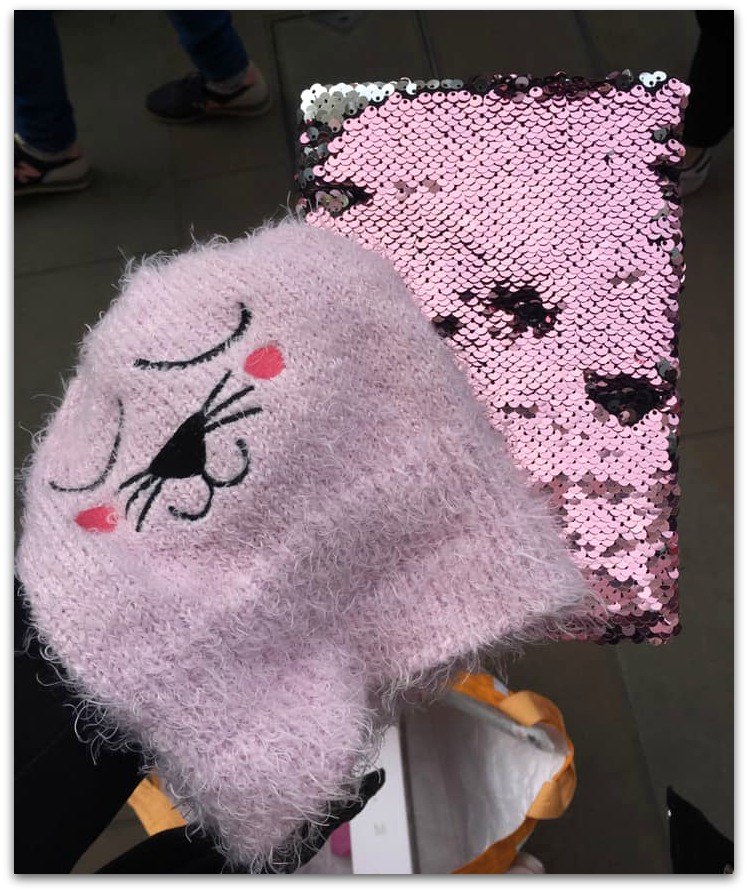 Ooops! Well it is Friday, a girl needs to celebrate. Can't complain for £4.
What are your weekend plans?