*this is a review post. We were gifted entry in return for a review*
It's half term here, and in winter, whilst you might be glad of the break from the school routine, like we are, you may also be looking for things to do, if the weather is not playing ball, or you want to plan a fun day out.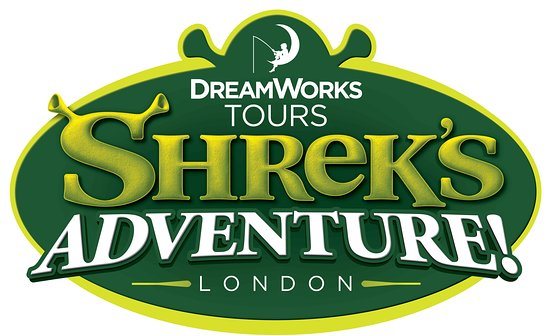 Shrek's Adventure is a good spot to land and spend some time enjoying a different world, and you and the family can immerse yourself in the crazy and exiting animations and character filled scenes that will make you forget you are in the middle of London.

They currently have a rather fantastic How to Train Your Dragon event running, perfect if like us, you are slightly obssessed with the movies and books and are keen to meet a Night Fury or two.

But the fun really starts when you start the journey into Far Far Away with our old favourite smelly but lovable Shrek and his crew of characters, that we are all familiar with from the Shrek movies. All the characters you know, and love, and some you love to hate, combined in a real life experience that you can take part in too.
The journey begins when you board the DreamWorks Tours magical flying 4D bus to Far Far Away. There you will visit Cinderella in Shrek's swamp, bump into Puss in Boots, rescue Pinocchio from the wheel of torture and cook up a magic spell with the Muffin Man. But don't forget to collect the special ingredients that you will need in order to find Shrek and make it back home safely!
This one of a kind misadventure explores 12 laugh-out-loud fairytale themed live shows, incorporating actors, captivating storytelling, special effects and extraordinary DreamWorks animation that allows you to see, hear, touch, smell and feel the adventure, with a good dose of Donkey's cheekiness along the way.
This is a hilarious and entertaining actitvity for the family, and even if you haven't watched the movies (do you live under a rock? Shrek would be proud!) and a lot of fun. It lasts just over an hour, and is a whole experience with characters, animation, smells and sights to keep everyone amused, guessing and excited.
It's very cleverly done, and works well for most ages (tiny tots may not enjoy it) and it's very much well worth a visit if you want something very different to enjoy with the family, or if you are looking to do something in London.
Booking online saves you time and money, and means you don't have to queue to pay. It's easy to get to, ten minutes from Waterloo station, on the river in the heart of London, and staff are friendly and helpful.
Don't take our word for it. Go visit. Shrek and his motley crew are waiting for you…