*this is a review post, we were kindly gifted a visit to review the Sea Life London Aquarium*
I don't know about other parents but I tend to greet the half term holidays in the winter months with a bit of a mixed view. I am glad to have a break from the school routine and my kids need their down time, and a holiday, but if the weather is miserable, I tend to be faced with a "what do I do with the kids?" dilemma and I have a little boy who likes to be busy and active and we all get a bit bored and frustrated if we are stuck at home.
We love to explore and enjoy days out and Sea Life London Aquarium is a firm favourite for us, to visit.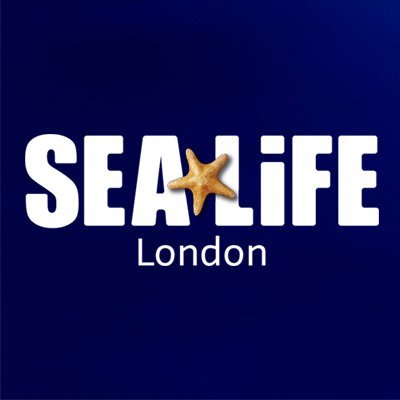 It's easy to get to, on the south bank of the river Thames in London and for us it's a quick walk from Waterloo, so it's very convenient, and booking tickets online saves queuing, particularly in school holidays or at weekends when it can be popular and busy.
There is always a lot to see and take in, when you visit so we tend to plan what we really want to see and also look to explore any fun activities that might be going on, for kids on holiday too. We also like to try and get to a feeding time, for some of the animals and fish there, too, if we can, because that is always fun.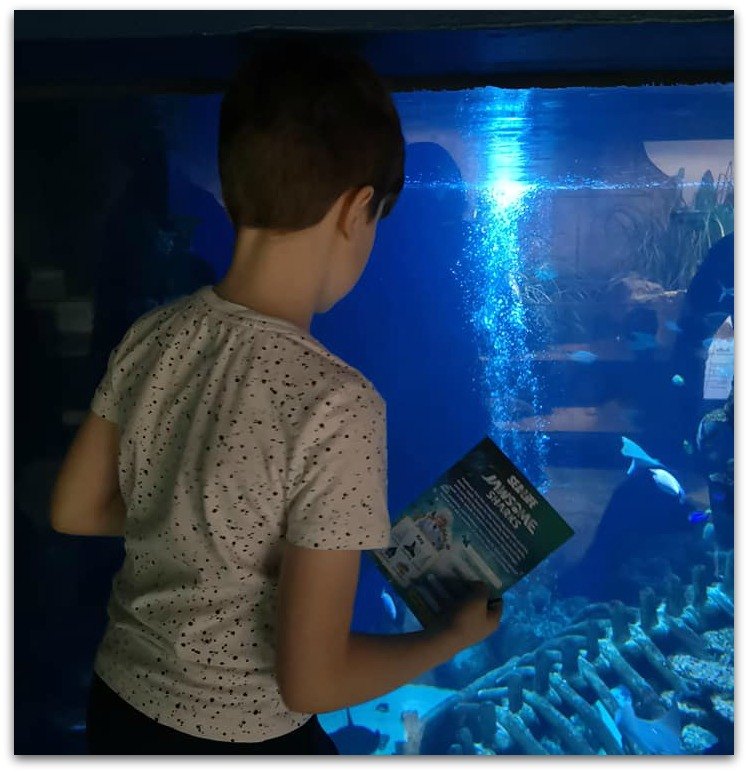 You can explore and enjoy things at your own pace, or do a trail, like hunting for hidden sharks teeth.
The Sea Life Centre is not just there for people to enjoy looking at fish and sea creatures, but also to educate and help us understand what animals are endangered and what is happening to our planet to remind us we need to also make sure we are doing our best to protect our oceans and it's inhabitants. Being able to learn about the different ways we can do this, during our visit is one of the reasons I as a parent like to take my kids to visit.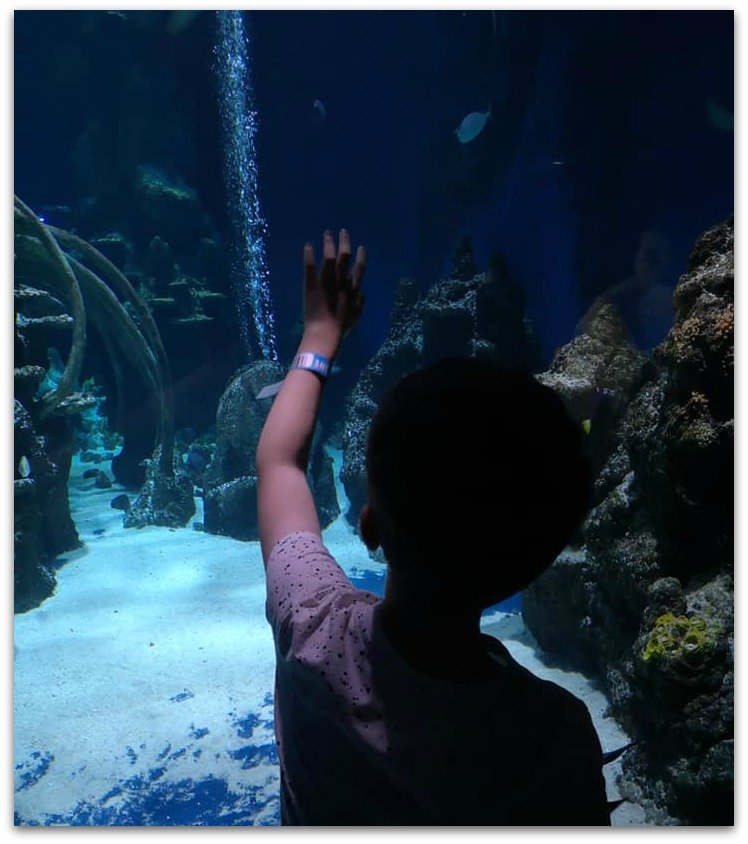 There are lots of signs and information spots to read and absorb, and the staff are helpful and friendly and can answer questions you have about the creatures you are visiting. You can also touch a jellyfish or get up close to the rays and say hello. Always a favourite for us.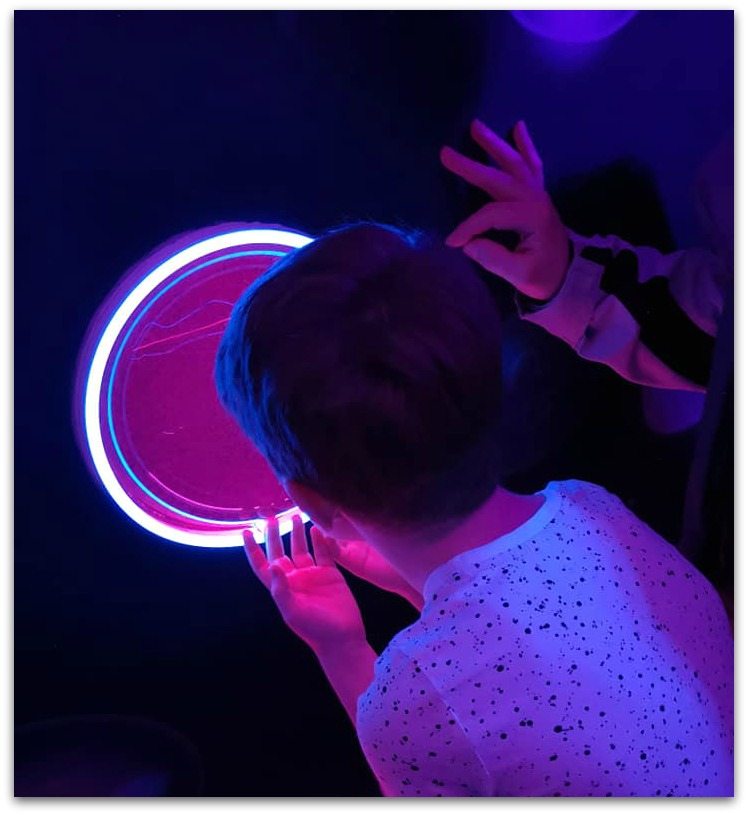 There is the Rainforest adventure with creepy spiders and ants, tropical seas, fierce looking sharks, graceful rays, and many different types of ocean fish, animals and other inhabitants to see, wonder at, and learn about. You might see something you didn't know existed, or learn new things about an animal or fish that you didn't know before. You can sit and watch the bigger fish in their amazing tank, and just wonder at them, or you can try and get to see all the aquatic creatures in the different zones, or do a bit of both, like we do.
I personally could sit and watch the jellyfish all day, but the kids wouldn't let me.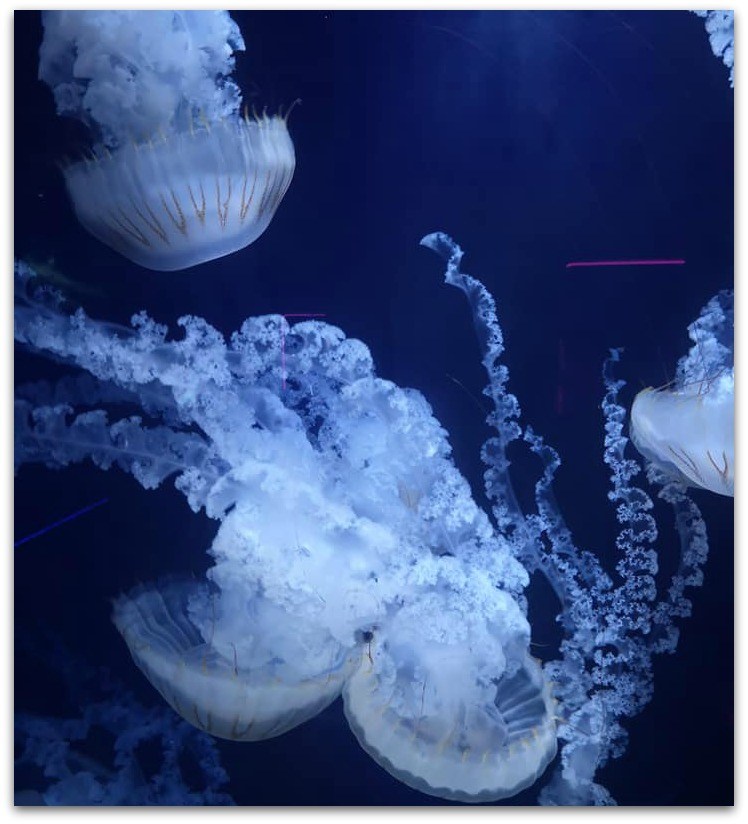 You can even visit some penguins and find out all their names and what they like to get up to.
It's definitely worth a visit, and will keep everyone busy and you come away having met some amazing creatures and hopefully learned something new too. Not a bad way to spend time in the holidays or when you want something to do, that's a bit different. We had a jawsome time. You can see a bit of what we got up to in below. We will be back, it's never enough to do just one visit…