*this is a review post, we were kindly sent an item to try, all opinions are our own*
My kids are getting bigger now, and I worry less about making sure they are eating (in fact, in our house, the words "I am STARVING" seem to be something I hear more than not, these days, and I worry when they are not complaining that dinner is "too long to wait for") but I do l like to make sure we have healthy snacks in the house, and things to take with us on the go. My kids are not fussy, but they still have their opinions on what they like and don't.
I still like to try and get fruit and vegetables into their diet, and being able to get one portion of those in snack form, is handy.
These fabulous Fruit Squeezies from Delmonte from x are handy, and make my life easier, when I want to grab something that I know is good for the kids but also a snack they won't turn their nose up at.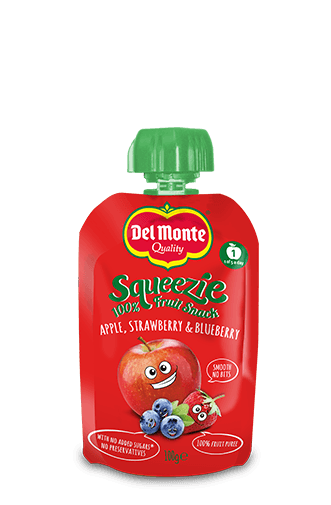 Del Monte® Squeezies are made with 100% fruit. Ideal for healthy desserts and snacks, they contain no added sugars* and no preservatives.
Kids will also be able to collect the Squeezie caps to build colourful structures.
The Del Monte® Squeezies are available in different flavours: apple and mango / apple, banana, strawberry / apple, strawberry, blueberry.
*contains naturally occurring sugars
Being a home school mum, this year has meant some changes to our routine, and I am not relying on school dinners or packing lunchboxes, and I have to plan for lunch and snacks for him. These pouches are useful because I can pack them for when we are going on a day out, or he can just grab one from either the pantry or the fridge (they can be kept at room temperature or cold) when he wants. They are of course also excellent for lunchboxes, and for travel, and perfect for kids of any age from weaning to a bit bigger school age like mine. We like to freeze them so they come out like a sort of sorbet or slushie but without all the extra weird stuff you might find in those. Matthew has also started collecting the caps to build things too!
They are no fuss, no nasty ingredients, and an easy and quick snack solution, or part of a meal too. They come in yummy flavours, full of fruit and no added extras and you can hand one to your child knowing they are getting some of their Five A Day.
Matthew very much approves, and they are on our list of "things mum likes, that the kids like too" which if you are a parent, you will know is not always easy to achieve.
Win all round, then.