*This is a review post. We were kindly sent an item to try*
I have a little boy who loves nature. He is fascinated by how life works and all animals and plants interest him. We watch a lot of nature programs and I am becoming well versed in all sorts of things about birds, fish, and wild animals that I didn't know before. He loves to learn and observe and he's happiest when outside exploring.
He's been keen to set up a bird feeder in our garden for a while, and he is very interested in working out what birds come into our garden, and what they like to eat and what their habits are.
So a bird feeder from My Living World is just perfect for him to do some bird feeding, watching and learning.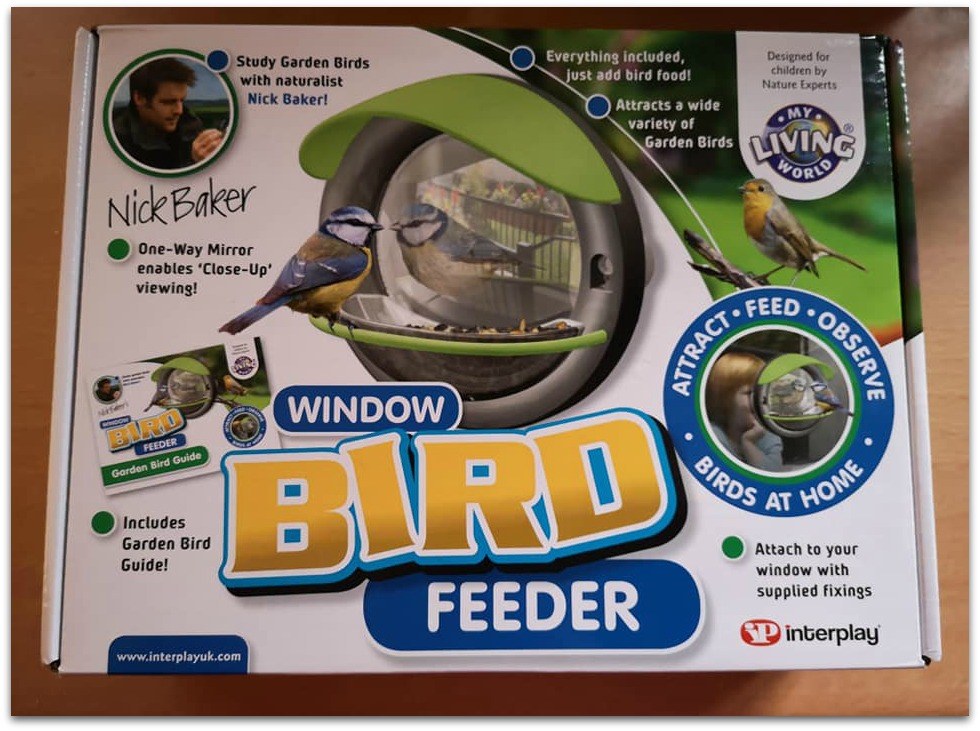 Easy to set up and put together (and I was NOT allowed to help at all, he did it all himself)
It is solid and sturdy though, and is designed so birds can perch and get to the food.

We chose to put our feeder on our back garden window because that's an easy spot to watch what lands to have a little snack and take notes about the local birdlife and maybe learn something new about birds we don't know that visit our garden when we aren't really paying attention.
It's actually really fascinating watching the birds come to the garden and we have seen some birds I didn't know were regular visitors. We have done a lot of reading and looking up on the internet to find out what the birds are and what they like to eat. We have a huge bag of bird seed which is slowly being used up. With spring slowly on the horizon, the birds are coming back and wanting to feed so they have energy to build their nests and lay eggs, so it's fun to be part of encouraging that and helping them a bit.

We have had birds we knew and birds we have had to look up. The most common birds are robins and thrushes, but we also get great tits, and chaffinches too, and starlings and blue tits.
We have even gone one step further and persuaded the husband to set up a bird cam, to record the birds when we are not around to watch them. We are hoping to have some fun footage to show soon.
We would definitely recommend this for anyone who wants to learn a bit more about nature or wants to start to learn about birds then this is a perfect starter to set them off. It's very well made, and sits solidly on a window so you can enjoy bird watching. The way it's designed means the birds can be slightly sheltered, whilst having their snack time on our windowsill.
Who knew something as simple as watching and feeding birds could be so much fun?
This is also perfect if you are working on a home school learning project or just want encourage birds to visit your garden.
It's definitely small boy approved.