*this is review post, we were kindly sent an item to share about. All opinions are our own*
I am a bit fussy about breakfast cereal. My kids are also funny about the cereals they will eat. They do enjoy breakfast, and I am always on the look out for healthy, but fun options for them to choose from to stop breakfast getting boring.
Gorilla Munch is great alternative to the normal breakfast cereals for a few reasons.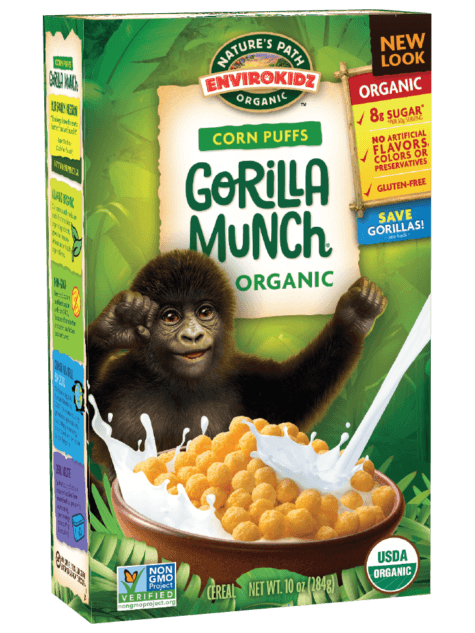 It's not full of too many "not what you want to see in your kids cereal" ingredients, and it also is raising awareness and supporting a really important cause.
SAVING ANIMALS ONE BREAKFAST AT A TIME
Here at EnviroKidz our mission is not only to make delicious organic food for kids but to help save endangered animals and the planet. That's why each of our products features real life animals – animals who we support every time you choose one of our cereals, bars, or oatmeals.  Look for information & activities on each pack so your EnviroKid can learn about these beautiful creatures… 'cause kids who love animals grow up to be adults who protect them.
Only 4 ingredients!
No artificial flavours or colors
Helps save gorillas
It's gluten free
These are good reasons why we love it.
The kids (and the husband love it) and in fact squabbled about who finished the box off, and I had to go out and buy another box to stop all the complaining.
We even took some as a "we need a snack but mum needs to stock up the snack shelf, eat our breakfast on the go" one morning.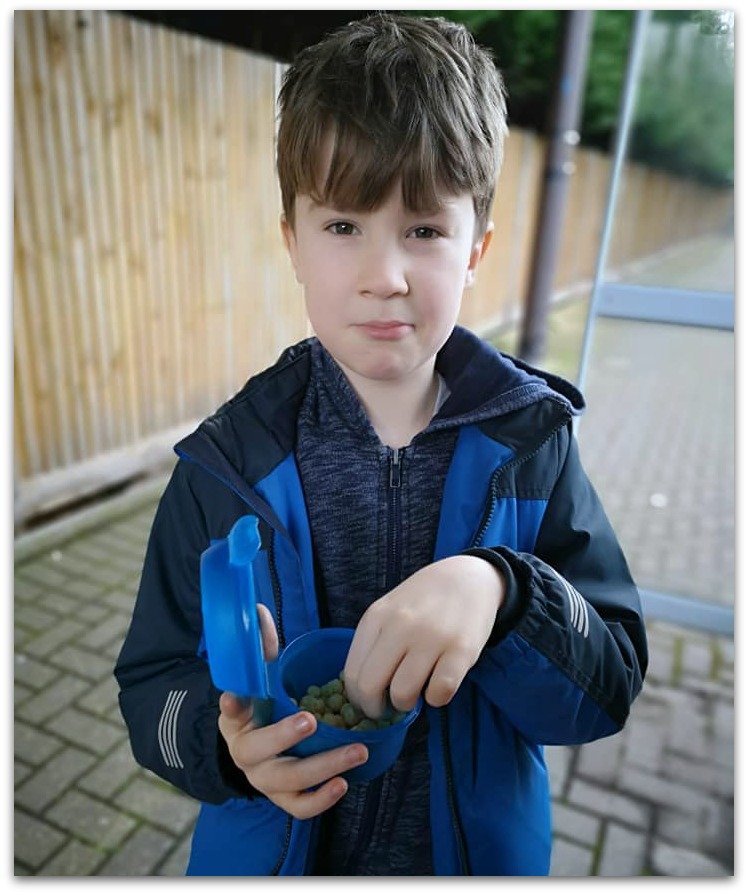 It is  pretty tasty. I have to say I am not a breakfast cereal fan, myself, but I grabbed a bowl and it's yummy. It's not too sweet but it is definitely moreish.
I think I like this cereal partly because it is one we would and have bought again because I know my kids will eat it, but also because it supports such an important project. Animals and nature are something we are very aware of in our house, and my small son is passionate about what we can do to help our planet and the endangered species affected by mankind and climate change so for us eating a breakfast cereal that is working towards helping is a good thing. It's a little thing we can do.
Mum and kid approved (and the husband approves too, in fact he insisted we add it to our regular grocery shopping list) so that's definitely not a bad thing, and we are doing our little bit to help an amazing animal species too. For us, that's a win all round.