*this is a review post. I was kindly sent some wine to try*
Mother's  Day is looming in the UK and if you are a mum, or have a mum or someone special in your life, you may be starting to think about gift ideas. Mother's Day can be tricky, finding the perfect way to say thanks to a special person isn't always easy.
I don't think I am too fussy, myself. I prefer practical and fun things and a gift or message that some love or thought has gone into, rather than really expensive last-minute items. My husband says I am fussy, but I think he's just being rude.
I personally think that mums or those who play the role of mums in people's lives are heroes. As I have traveled into Motherhood, without my own mum, I have a newfound respect for who she was and the job she did, as well as realising how hard mums work.
For me,  Mother's Day is being able to relax and enjoy the things I love.
Wine for me is a treat and I like to enjoy a glass when I am eating out, or with a nice meal at home. I have slowly learned over the years to appreciate good wine, and being married to a South African (who took me on a tour of several wine reserves to help educate me) means we do like to try and enjoy new wines.
Three Mills wine have a wonderful range of delicious wines which might be a lovely gift for someone, for Mother's Day. Their reserve range is perfect for someone who likes a glass of wine with Sunday lunch or as a treat but with lower alcohol content.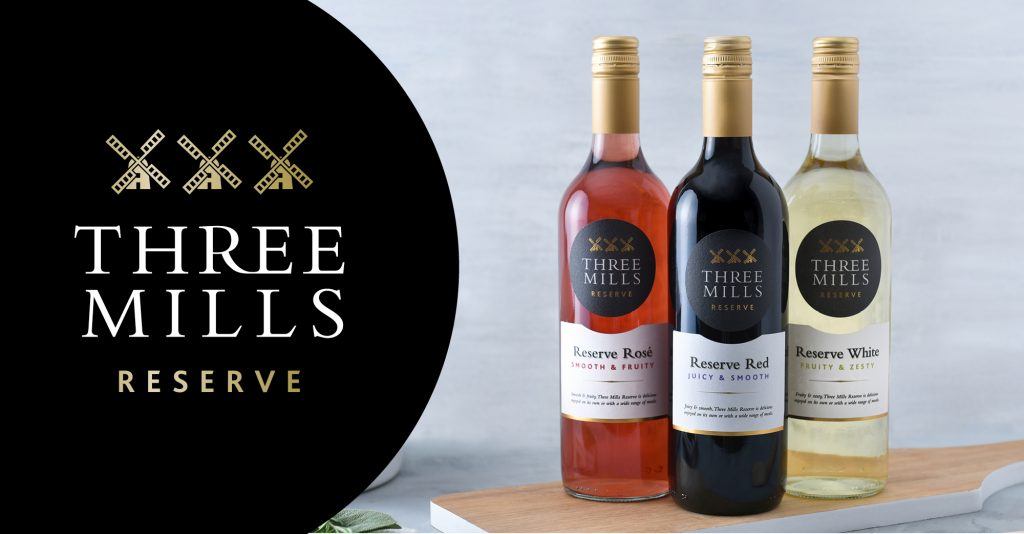 Three Mills Reserve White is a fruity white wine which makes a fantastic aperitif or to serve with fish or chicken. And if you're searching for a wine to go with your cheeseboard or pavlova, the gooseberry, melon and apple flavours will surprise your guests. This white wine was awarded a Silver certificate in the 2018 IWSC Awards. (ASDA: £3.23 75cl: B&M: £1.09 187ml) 
I thoroughly enjoyed this wine, it's really light and easy to drink, and it's a wine I would probably buy as a regular item, to have to pull out for guests, not just as a treat for me.
Three Mills Reserve Red is packed with jammy red fruit flavours, with hints of vanilla and cherry, which goes fantastically well with all meat and cheese dishes. Or is perfect for drinking on its own if you fancy a cheeky red on a wintry evening. This red wine was awarded a Bronze certificate in the 2018 IWSC Awards. (ASDA: £3.23, B&M: £3.99 75cl: B&M: £1.09 187ml)
This was the husband's favourite. Yes, I did let him taste-test them, I am not mean, I do share. This is a perfect wine for enjoying with cheese, as well as with the Italian dishes I like to cook and enjoy.
Three Mills Reserve Rosé is a light and refreshing, yet fruity wine with flavours of raspberry and cherry which linger in the mouth, making it the perfect aperitif. Or goes well with just about any food. This rosé wine was awarded a Bronze certificate in the 2018 IWSC Awards. (ASDA: £3.23, B&M: £3.99 75cl: B&M: £1.09 187ml) Three Mills is named after the old three-tower windmills that used to be adjacent to the Norfolk winery. These wines follow in the footsteps of Broadland's popular range of British Wines, encompassing over 50 years of tradition and craftsmanship at the winery. The range has been developed by Arabella Woodrow, the Master of Wine at Broadland Wineries, and fermented at the winery in the East of England, and all three are suitable for vegans and vegetarians.
This is my personal absolute favourite, and utterly drinkable and delicious (I know that's not a wine tasting phrase, but that's how I would describe it) and both the husband and I enjoyed this wine. In fact I actually bought a bottle of this for a friend, who I knew would also like it, and this is most certainly a wine I would appreciate as a gift, and would also buy again, to have as a wine to pull out to enjoy with friends.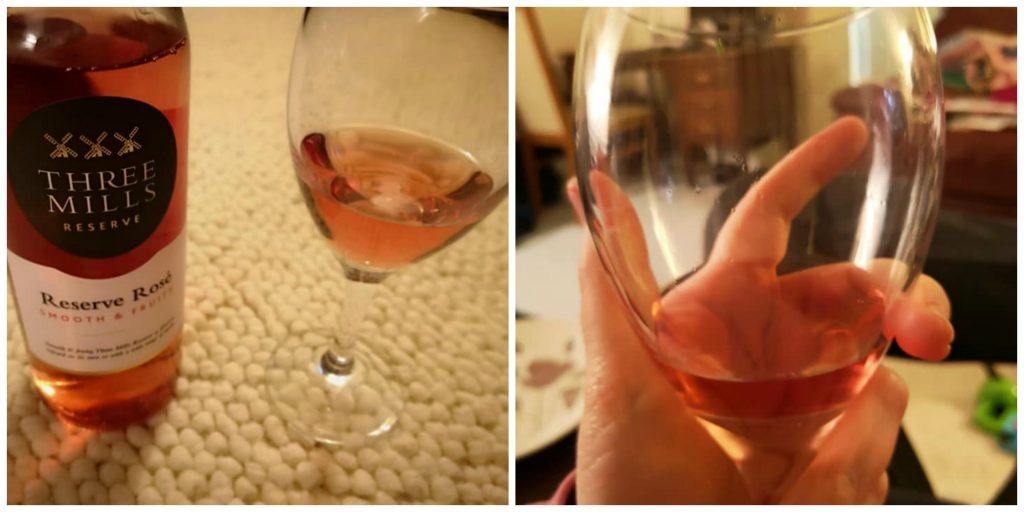 Keeping it real Mum life. Enjoying a lovely glass of wine, before I deal with the chaos at the end of a busy day. A perfect Mother's Day treat.
So if you are stuck for a gift idea for Mother's Day, and you know that wine would be appreciated then I would definitely recommend Three Mills Reserve wines, which certainly have something to suit all tastes. The only problem you may have is deciding which one to choose!
*Please be drink aware and consume alcohol safely and responsibly*