Project 365 – a photo a day, every day of the year. 
*We were treated to tickets to Kidzania in exchange for a review*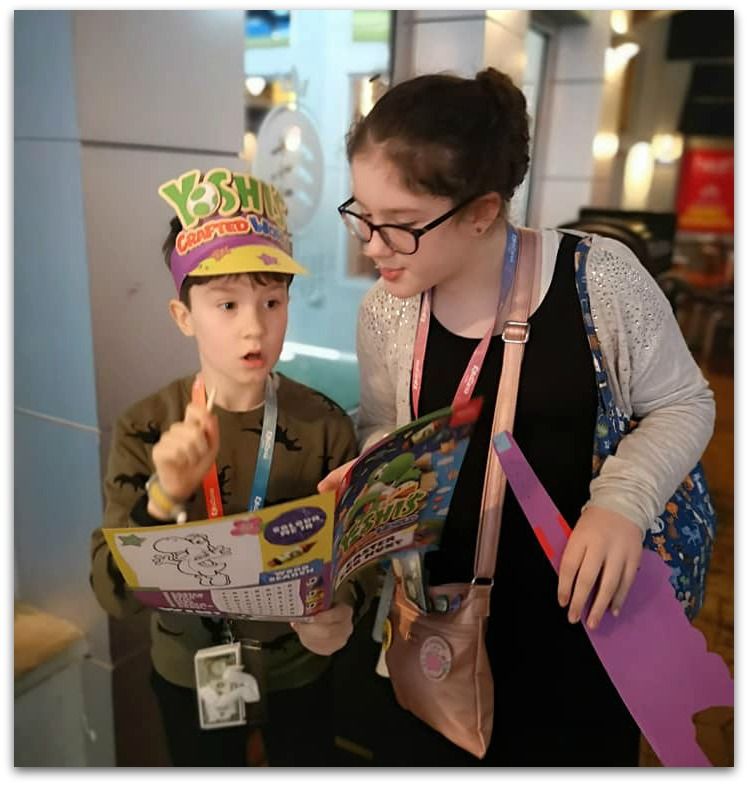 Just a perfect day. 
One of those rare days when we went out, did something fun and it all went well, no one cried, no one had a meltdown, everyone coped (including me) and everyone had lots of fun and no one complained. Transport there and back was easy, lunch was easy. We had a lot of fun. These two worked together beautifully. She was the perfect big sister in charge but being kind to her brother and he was his best charming and adaptable self. The photo is a bit blurry and not perfect but the day was brilliant.
Kidzania was a lot of fun, well organised, and the staff were helpful. I was able to leave the kids in some activities (both are old enough, but the boy was happy to be left with his big sister, a big step given this was his first time visiting) and they enjoyed an Easter Egg hunt with Yoshi and Nintendo, getting to try out a Nintedo Switch (and we now want one for Christmas apparently) and they tried some other activities. We will definitely be going back to explore some more. It wasn't too busy even though it's the school holidays and we were able to eat lunch for a reasonable price too.
You can see a short video of what we got up to here
All in all, a win. Well worth a visit if you are looking for something fun, educational and different.
And now we are home and they are STILL being positively delightful. Days like these, I'll take happily! 😜