*this is a review post. I was kindly sent an item to try and share about* 
We were recently lucky to have a child free weekend away, to celebrate our wedding anniversary. We booked ourselves into a hotel, had a romantic dinner, and managed to catch up on some much needed sleep and just have time alone together. It was a perfect weekend.
It was a bit strange to be just packing for myself and not for the children and to only think about what I needed. Much less stuff and far less to think about.
But there were a few essentials that I made sure were in my bag. Some little things to make sure I looked after myself a little bit and felt good.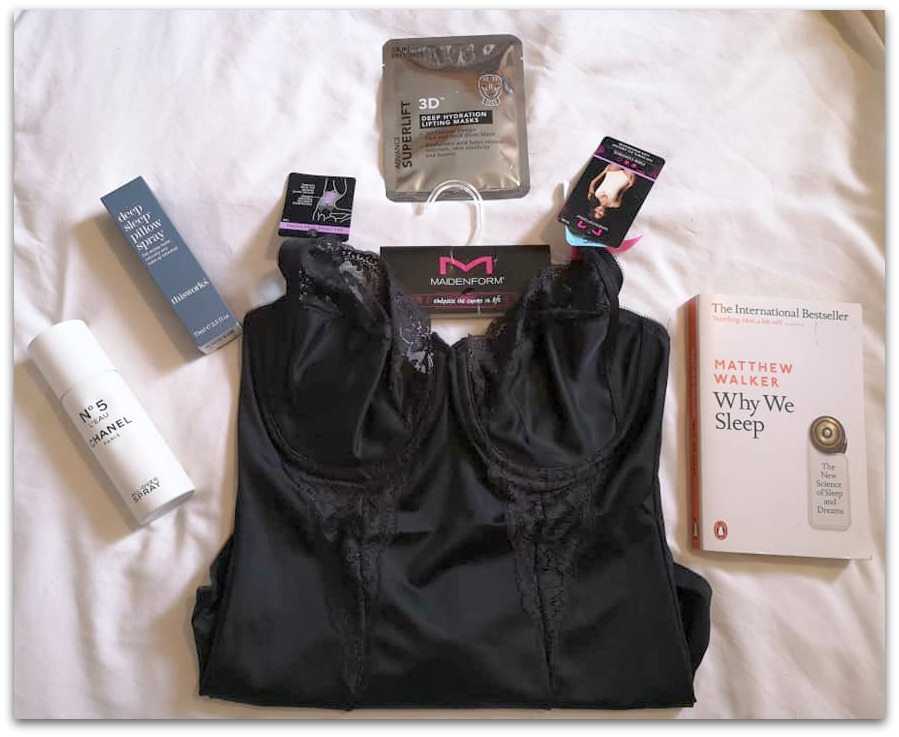 A face mask: a little bit of tired skin treatment never goes amiss and at home I don't normally get much time to do that at home.
Something to make me smell nice: a classic perfume that's always been a favourite of mine.
Some sleep spray for my pillow: trying to do everything possible to maximise much needed catch up sleep.
A good book: are you sensing a theme here? This book on sleep is really interesting and insightful. A weekend away seemed like the perfect time to try and read some of it.
A little black number: this soft and slinky but so comfortable body shaper from Maidenform. Feeling good from the inside out and from what I'm wearing underneath helps me feel more confident.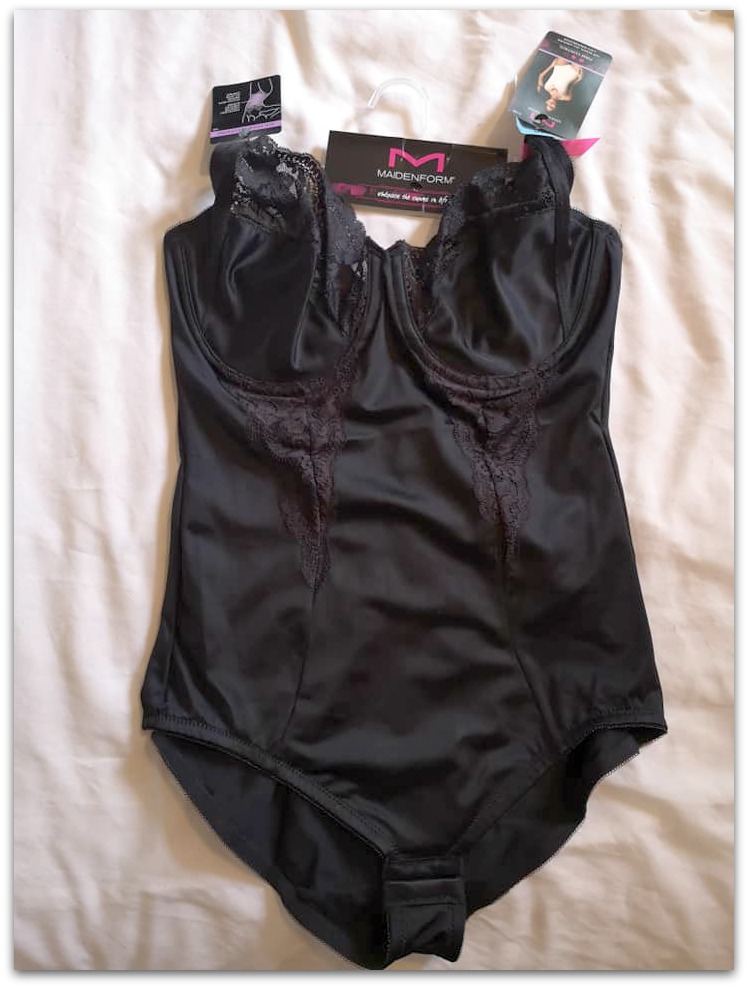 Maidenform make classic, beautiful, comfortable underwear and shapewear, that makes you look and feel good. I am generally at peace with my body and it's shape, but sometimes it is nice to have a little help, and a boost of confidence and some slinky, pretty underwear that makes me feel good from under my clothes to out is not a bad thing.
They have a wide range of designs and sizes to suit your needs and they don't make frumpy underwear. It might be practical but it's also pretty and definately helps to smooth and boost your shape in a gentle way. They are also comfortable and ideal for special occasions as well as every day.
Our weekend away was great and the little things I packed to make me feel good helped me to relax and feel like I was looking after me a bit for a change.
We can't wait for our next one, and I will be packing my slinky, pretty underwear from Maidenform again, next time too! 😉