Welcome to Our Week in Photos. This is very belated, and late. But better late than never I guess, and our way of sharing our week and what we get up to with our family abroad and grandparents who like to keep up with our life and antics.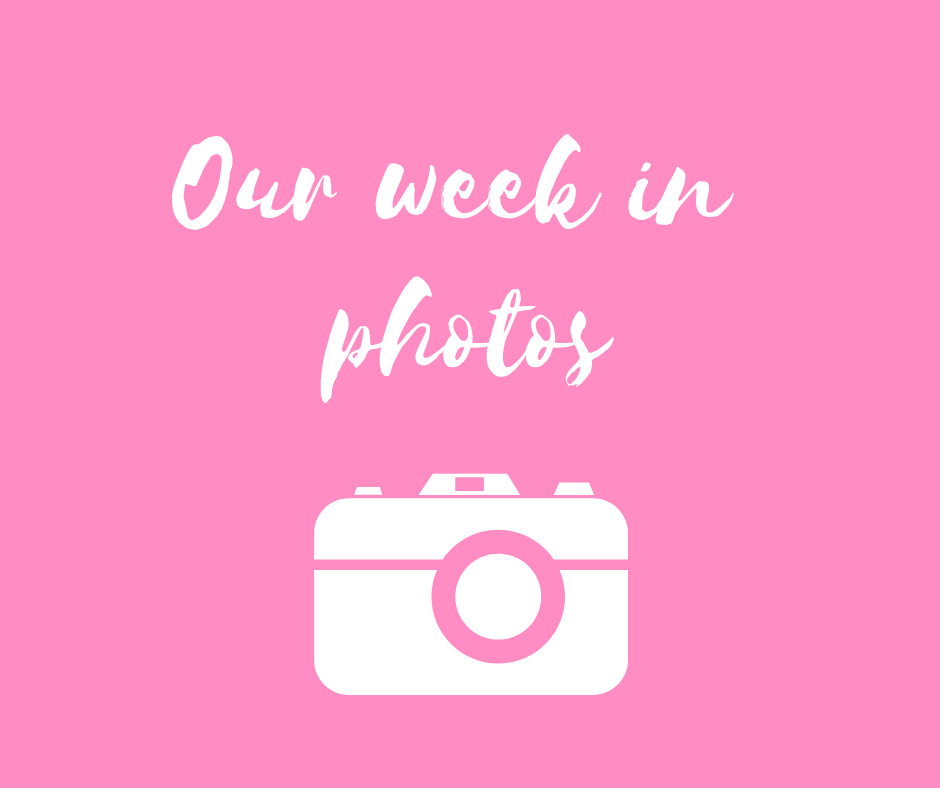 This week has been mostly about recovery. We are trying to look after the husband as much as possible, let him rest and get better. He has the three of us on his case, and is being a good patient, and taking the time to rest. We have been enjoying gentle walks with him every day, and he's well enough to play games on the Wii and do things with the kids, at home, which is good and we are getting back into routine. Layla literally pined for him, whilst he was away, and was so sad and not herself. She loves to hate him, and fight over who gets to sleep next to me at night, but she has been much happier since her bed nemesis returned home and he's been rather bemused by this. This is my favourite photo this week, one much happier cat.
View this post on Instagram
We have also had some fun trying out some new toys, for blog reviews, we have eaten well, because very kind friends have been making meals for us, to help me not to have to cook, for a bit, and of course there is always cake. The leopard gecko is settling in well, and the small boy wants to share a weekly update about him, starting tomorrow. I am deep into research about breeding and maintaining crickets because that is what the gecko eats and we need a steady supply. Life may not be glamorous but it certainly is interesting. You can see our week below in the video, it's brief this week. Or you can click here
View this post on Instagram
So that was our week. Has yours contained as much cake as ours?