And we are better late than never but are back with Stuff we Love for April, even though we are almost two weeks into May. Life has been a little challenging the past two weeks but we are getting back to normal, so here we go. 
*there may be affiliate links within this post, for your reference and in the interest of disclosure*
As usual the mix is eclectic and varied.
A weekend away child free packing some items to pamper me for a change, including this body shaper by Maidenform and some skincare from ThisWorks to give my tired skin to pep it up. I was also treated to this lovely bracelet from Inscripture which made me smile.
The tween insisted we needed these phone ring things, apparently to help us take better selfies, not that I take many of those.
SnootyCatz kindly sent Layla some items to Glutopia, and she is loving the treats, toys and furball paste. A happy cat makes me happy too.
The children told me that they don't approve of solar powered llama shaped desk lamps. I think I will have to go back and get one when they are not with me?
And last but not least, we have been trying to be a bit greener about our skincare and these facial wipes that are washable from Cheeky Wipes have been working well for the tween and I.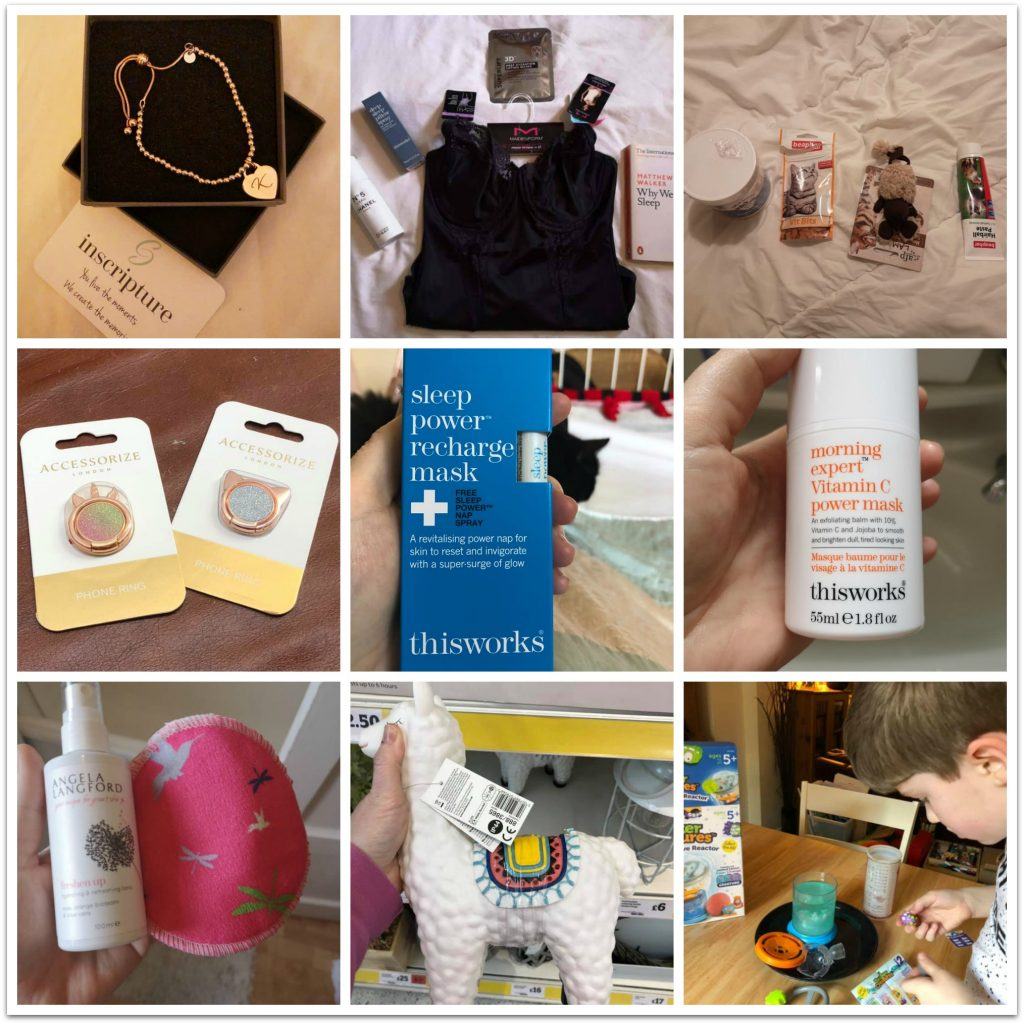 Of course, we have been eating cake, cake is life. Coffee and cake are life. If I said the past couple of weeks had seen me eating my feelings I wouldn't be lying, but cake has featured.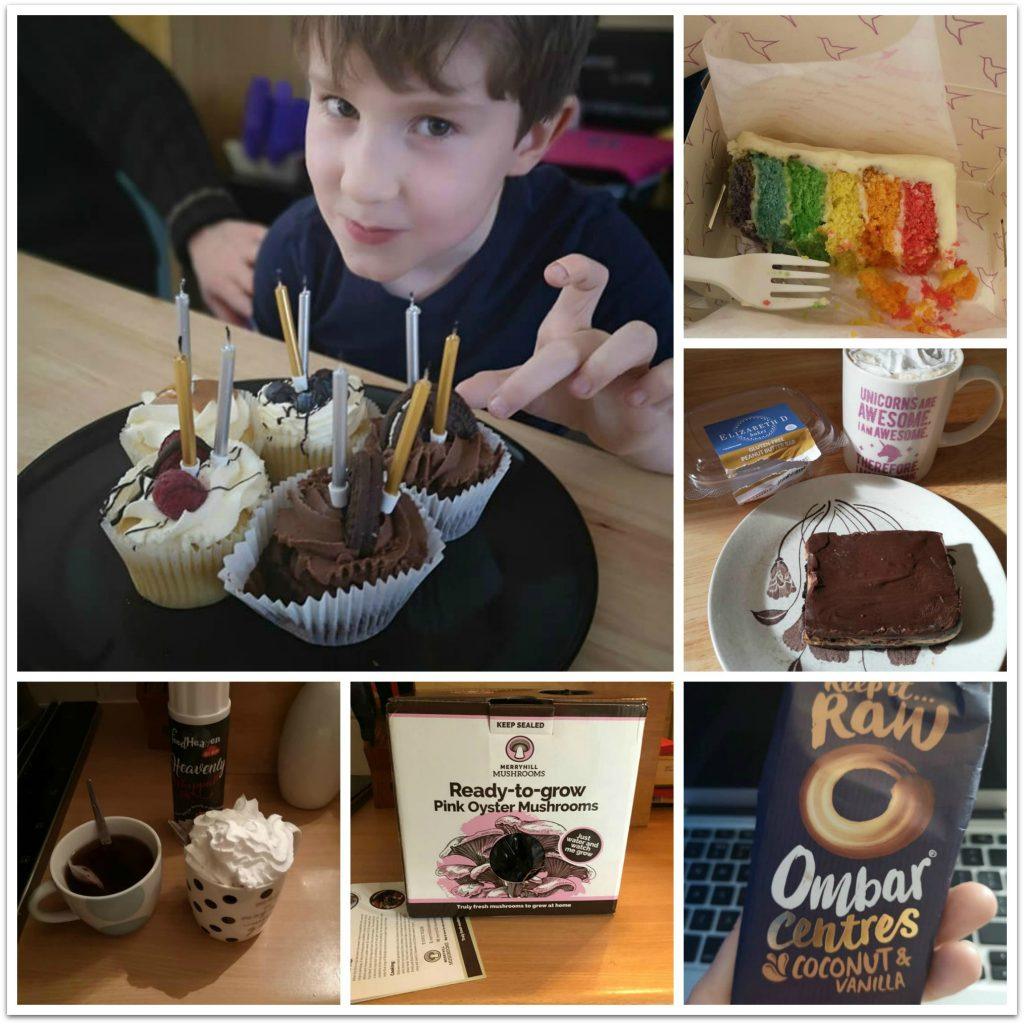 Birthday cupcakes. From Glutopia, who make gluten free and vegan cakes. They don't last long in our house and their cupcakes came to my rescue when birthday plans went awry and we had to make an emergency plan. We have also been enjoying growing our own mushrooms from MerryHill Mushrooms and eating hispter chocolate gifted by kind friends to cheer up the patient in hospital (he's home now)
I think that might cover it all, I am sure there is something I forgot, that will come to me in the middle of the night. If you want to keep up with us, over on instagram
What have you loved this month?