*This is a review post. We were kindly sent an item to review*
Father's Day is on its way. We have been plotting and planning to treat the Husband (both our own Dads are abroad, so we won't be seeing them in person, sadly) to breakfast in bed, and then a day trip to somewhere he has been asking to go to, for a while.
We have been looking at some little gifts for him, and because he is a bit of a tech geek, we usually opt for gadgets and gizmos that we think he will like. He's always pleased with bits of tech that he can play with or that he can use around our home or for work.
So this nifty little smart cam from Neos is perfect for him.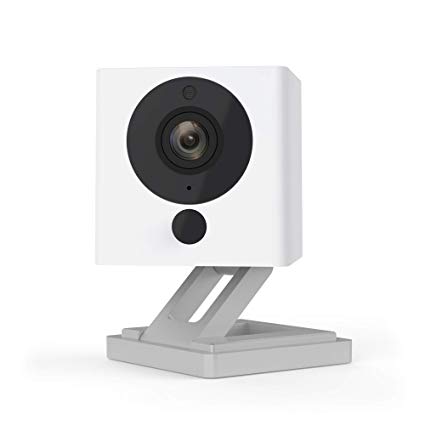 Works with Alexa: Ask Alexa to show your Kitchen, Lounge, Nursery, or anywhere else you have your SmartCam, on an Echo dot, Echo Show or Fire Stick connected to your TV.
1080p Full HD with Live Stream and 8X Digital Zoom – The SmartCam's 2.8mm focal length, 110º wide angle lens, and 1/2.9″ CMOS sensor provides clear images when you need them.
Motion Tagging technology detects and outlines motion in live stream and playback video modes, making it easy for you to see what your SmartCam captured.
FREE Cloud Storage. When motion or noise is detected a 12 second video clip is stored for 14 days for FREE and secured in a AWS Cloud via an end-to-end encryption.
Night vision: With F2.0 aperture, IR-CUT filter, and four 850nm infrared LEDs. The Neos SmartCam see's up to 9 metres away even in total darkness.
At £19.99 it's very budget friendly too.
I don't normally mess with the tech in our home, I will cheerfully admit to leaving that up to him, but the kids and I did try the camera out and it's very easy to set up and install, and the app works well.
It's a very handy device for keeping an eye on your home if you are away, or if you have a pet you want to keep an eye on when you are out (I jokingly told the kids I was going to put it in the kitchen to see who keeps stealing my chocolate that I try and hide from everyone)
I think the husband will like it for use when we go away on holiday or for weekends and want to keep an eye on the place, to make sure all is well.
The kids, however think he needs to set it up so we can spy on our leopard gecko and see what he gets up to when we have all gone to bed. I am not sure the husband will go for that one, I guess we will just have to wait and see what he decides when he gets to open it and play with it for himself, won't we?
What are you getting the dad in your life for Father's Day…?