*This is a review post. We were asked to review and share this fun family movie*
 If you love tales of King Arthur and the Knights of the Round Table, then The Boy Who Would be King,`a modern day twist on those tales may be just the thing for you. This is a fun, adventure filled, life lesson movie that the family can enjoy. With the background of the characters from King Arthurs legend, and twenty first century kids dealing with the things they face today, it's a great movie to watch.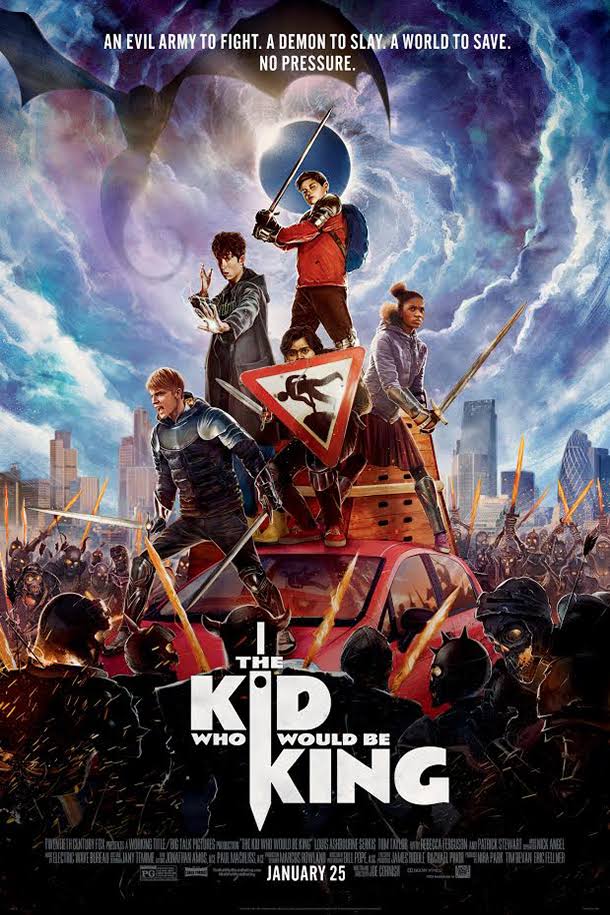 Old school magic meets the modern world in the epic family-friendly adventure, The Kid Who Would Be King. Alex thinks he's just another nobody, getting bullied at school and told what to do by his teachers, until he stumbles upon the mythical Sword in the Stone, Excalibur. Now, with the help of the legendary wizard Merlin, he must unite his friends and school yard enemies into an allied band of knights to defeat the wicked enchantress Morgana. With the future at stake, Alex must become the great leader he never dreamed he could be and save the world.
With its stellar cast including Patrick Stewart, Louis Ashbourne Serkis and Angus Imrie, Director Joe Cornish and stunning British locations including Stonehenge, The Kid Who Would Be King releases on Digital Download 10th June and on Blu-ray™ & DVD 24th June.
Alex faces life in both the real world and an alternative Arthurian time, and has to battle problems and deal with adventures and trouble on both sides. Will he save the world?
The Kid Who Would Be King is available on Digital Download 10th June and on Blu-ray and DVD 24th June.
If you would like to get your hands on your own copy of The Kid Who Would Be King, then we have good news. We have one copy of the DVD to giveaway.
To enter, all you need to do is comment on this blog post and share who your favourite King Arthur character is, and then click on the link to complete your giveaway entry.
The Boy Who Would be King DVD giveaway

The winner will be chosen on Monday 14th July. Good luck.
Terms & Conditions:
One copy of the DVD will be given away.
No cash prize or alternative available
Spam Entries will be deleted
UK entrants only
Winner will be contacted via e mail to arrange delivery of dvd. Please see our Privacy and GDPR information for how we store and use data.
Ends 14/07/19