Welcome to Our Week in Photos. Our way of sharing our week and what we get up to with our family abroad and grandparents who like to keep up with our life and antics.
This week has been busy. We have had a trip to London to visit Roman ruins, and the Museum of London, and to meet Dad aka the Husband for lunch, now that he is back at work full time and doing well in his recovery. We have also had many cat antics (if you watch our video you will see Layla is slightly obsessed with the hoppers we feed to Spotty the gecko) and cake, some special gin I found (for my father in law, not for me, I am off the booze from next week)
We have also had lots of creative fun, tween finishing exams, and doing well so far, and visits to feed the swans and their fluffy but not so small and cute anymore babies.
It's been a lovely week, a good week, mostly. We like that, we will take that.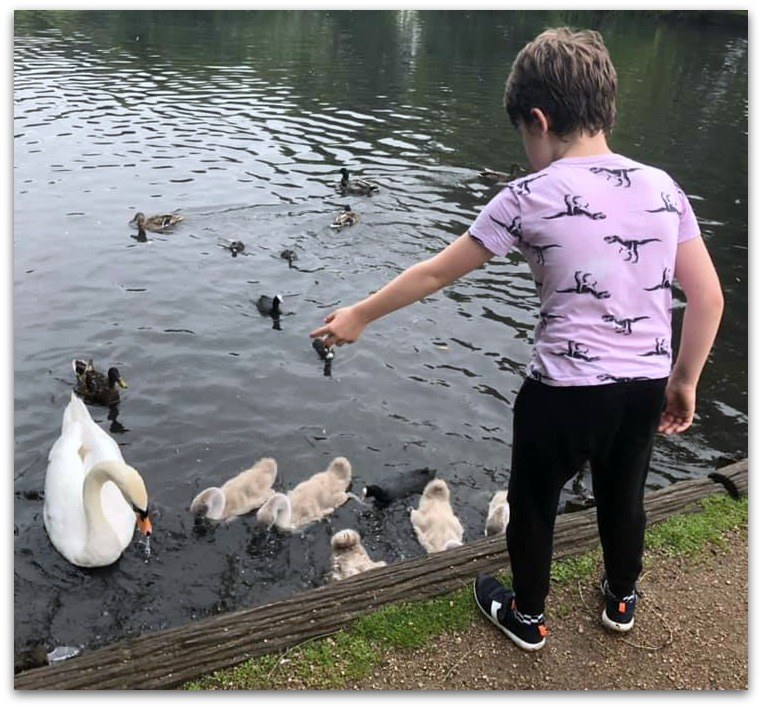 My favourite photo from this week. The cygnets are not so teeny any more. 
You can see what we have been up to in our video here too.
View this post on Instagram
I hope the week and weekend has been kind to you too!