*This is a review post. We were kindly sent a book to read and share about*

Getting my kids to learn to read, and also to enjoy reading is one of the basics of parenting for me. I think that if you can get your kids reading, and love reading, in whatever form works for them (some kids work better with fiction, some prefer fact and non fiction, it doesn't really matter, reading and enjoying reading is key) then you are winning.
My small son can and does read, but sometimes it is hard to get him to pick up a book and get himself immersed in it. One of my rules now that we are homeschooling is that we encourage reading daily, so that he gets into the habit and it  has paid off.
He particularly likes adventure stories and books that get him involved in the plot.
So he has thoroughly enjoyed Tommy Turner's Battle for Yorintown by Ali Seegar.
This is part of a Tommy Turner series but it can be read as a stand alone book, you don't need to have read the others to be able to get into this one.
Tommy doesn't feel much like a hero, and who would with an unbearable family, a new school to fit into and the threat of the Higgins Twins' fists on Monday morning. But then a chance meeting with old Mr Petrovsky propels Tommy into a time-travelling, adventure-chasing double life. By day he's just a normal, messed-up football-loving kid but his nights are spent visiting aliens, fighting mythical creatures and even winning the World Cup!
It's true Tommy Turner wanted another adventure but he never expected to be sucked headfirst into a bottle. Or to discover, of all the people in the entire universe, only he can save an alien planet from dying.
And he certainly didn't mean to accidently time-travel with Uncle Harry and Digby to the great Maya city of Pakatoka, where they must first save themselves before they can find the pyramid with the secret chamber.
But the fact is, when you're a time-traveller anything can happen…
A heart-warming, thrilling race-against-time story from the Tommy Turner adventure series.
It's hard to share a book review without spoilers, we want you to be able to read the book for yourself, but this is a great book for kids who love mystery, adventure, a bit of fantasy but a good ending.
I had to pry it off the boy, to be able have a read through myself, and he is very keen to read more Tommy Turner tales.
The language and style of the book are great, and aimed well for kids. I think the characters are fun but relatable and the story is exciting and keeps them reading.
It's great we have found a series of books that my son loves, and wants to read, and enjoy. I am all for anything that encourages that.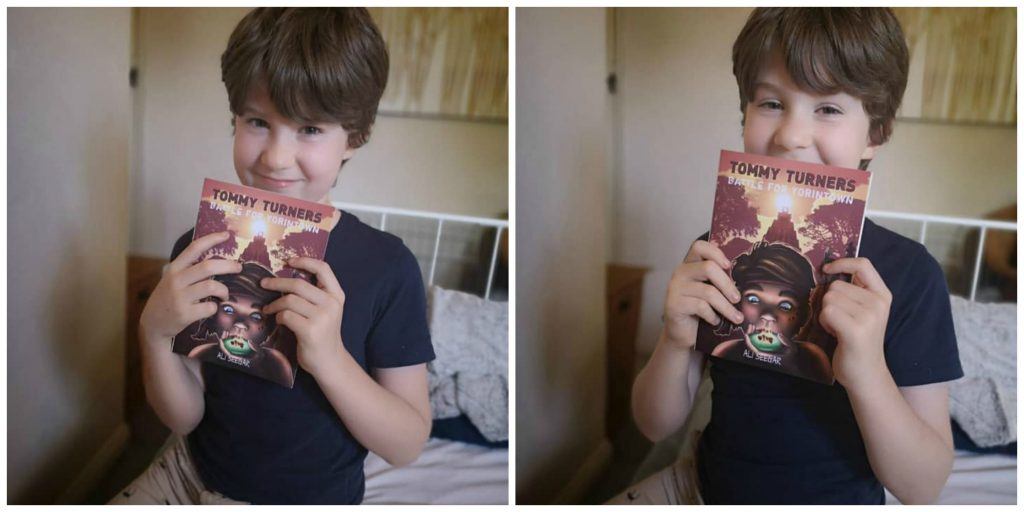 When mum takes your book to give it a quick read, and you need to get it back… Mum and kid approved, we think!