*This is a review post, which contains an affiliate link*
I am always looking for great learning resources as a mum, for my kids, particularly now we are on a homeschool journey with our son, and when I find something we like, that works well, then I like to share about it. The Night Zookeeper is an amazing online programme that we have been trying out, as part of our educational activities for literacy and learning.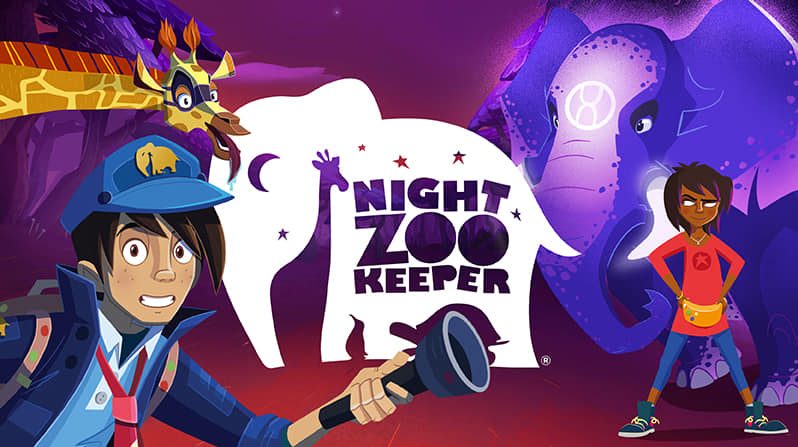 How it works
Inspired by their own creations
Children draw their own magical characters that go with them through the Night Zoo, developing and growing their creative writing skills.
Growing a rich vocabulary
The foundation of all great writers is their broad and rich vocabulary. We help your children learn thousands of new words through exciting, personalised activities and games.
Developing grammar skills
As children progress, they'll encounter sentence building games, short writing challenges and many more exciting activities that help them to use these new words in longer, more complex sentences.
Writing creative stories
Children are then challenged to put their learning into action, producing stories, reports, poems and other styles of writing. Their work will live in a personal portfolio that can be shared with family, friends and a global audience!
Fast and effective feedback
Children get instant feedback on everything they write. They're encouraged to improve their writing as they receive comments from Night Zookeeper characters, as well as personalised feedback from our team of educators within 24 hours.
Words: Fun, engaging games that increase vocabulary and improve spelling
Sentences: Puzzles and challenges that develop grammar and structure skills
Stories: Inspiring prompts and story creation lessons that spark imaginations
I have to say it all sounds too good to be true and I was slightly skeptical as to how it it would work for us. My small son is NOT keen on the National Curriculum's current set up for literacy, and we have struggled to get him to be enthusiastic about writing stories, grammar & spelling so I am always open to anything that will help us with that.
So when I say that he LOVES it, I am not joking.
He will happily spend an hour, creating stories, interacting in the virtual classroom, doing spelling and grammar quizzes, and immersing himself in using his imagination in a topic we normally have to fight to get him to do more than the basics. It's a great motivational programme, and he is always excited to be allowed some time using his profile. He and I can check his progress and set him targets, and see how he is doing and he has his own safe profile, and I have my parenting profile, where I can see what he's doing.
It's very safe, which makes me comfortable for him to use it. He can also use it on his iPad, or my laptop, which makes it practical and portable.
Working on writing a creative story, which he then submits and shares. The online teacher asks him questions and prompts him. He can then show me what he has done and we can talk through. He's learning, but is having so much fun, because it's geared to keeping him busy and thinking but in a way that isn't dry like sitting down with a test paper in front of him. He is also using and developing typing skills and improving his computer skills.
I am very picky about the programmes I subscribe to. There are a lot of educational programmes and sets of software out there, and it can be overwhelming trying to decide what works, and you can end up paying for things that aren't actually useful.
For us, the Night Zookeeper is a brilliant learning resource that we will definitely keep using. He loves it and is learning and enjoying what he learns. I like it because I know he's using a safe and purpose built programme to help him with an important area of the curriculum in a way that he's happy to work with.
That's a win all round.
You can create your account here
to see what you think. It's very good value for money, when compared to other programmes. Why not give it a try and see what Night Zookeeper can help your kids learn.