*This is a review post. We were kindly sent a Measure Mate to try out and review*
As a home school parent, this year, I have been somewhat overwhelmed by what is actually available in terms of resources and equipment available to us. Working out what we need, and don't need, what is worth investing in, and what we can borrow from other people but don't need to buy. Learning Resources UK are an excellent source of supplies for us, and their site is bookmarked for me, to dip in and out of.
We have recently had fun using their Measure Mate, to work on some maths and geography skills, within the curriculum we are working on.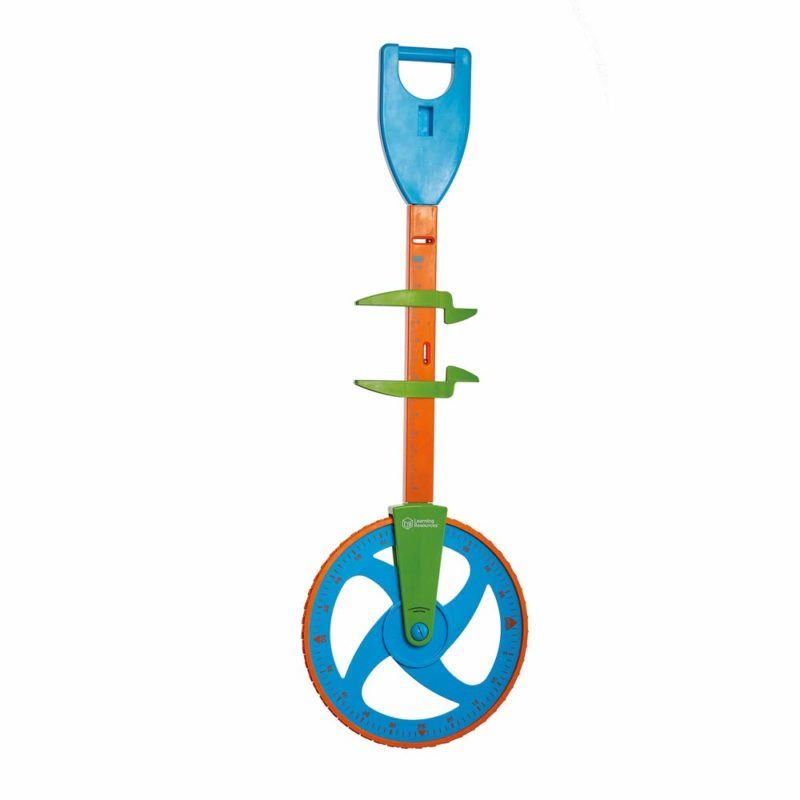 I remember using a measuring wheel at school (I feel old now) and they are one of those things that are handy for a number of learning and teaching situations and they are also fun to use and explore maths, geography and science with.
The brightly coloured Measure-Mate™ is perfect for non-standard measuring or the introduction of standard units
Its robust build means it will cope with vigorous use in rough terrain and all components fit into a handy mesh bag
Enhance the fun and customise the Measure-mate with whimsical stickers
Young learners can have fun exploring and measuring the natural landscape using five different tools:
Vertical measure – to measure freestanding objects
Callipers – to measure internal and external dimensions of an object
Trundle wheel – to measure distances
Spirit level – to discover whether a surface is level (horizontal) or plumb (vertical)
Measuring stick – to be used as a ruler
7-piece set includes:
2 x Calliper Jaws
Trundle wheel assembly featuring bird 'footprint' tread
Handle/base
Measuring stick showing centimetres and inches
Sheet of colourful stickers
Mesh storage bag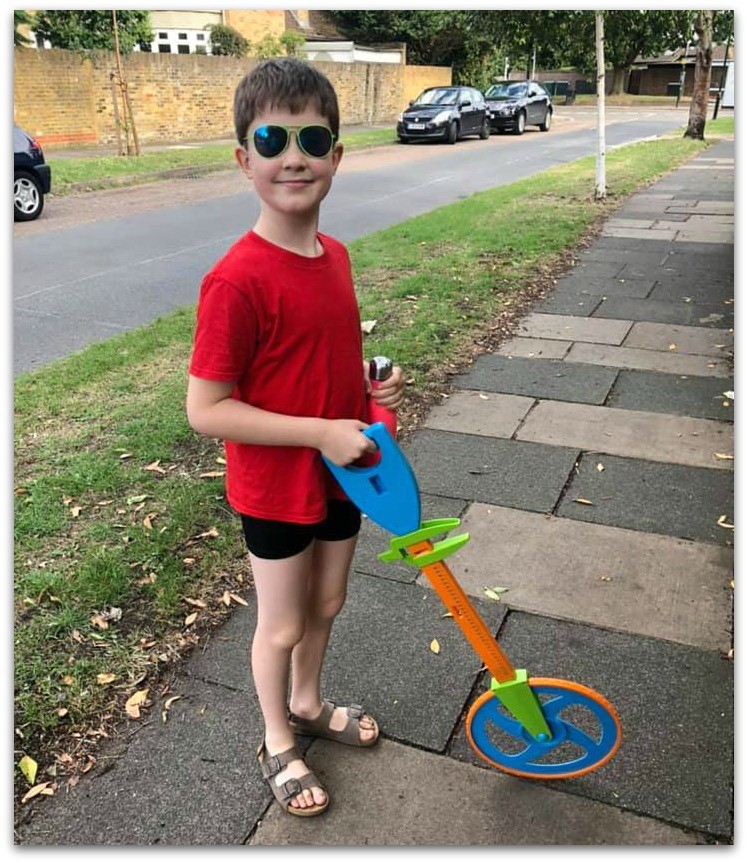 We make measuring things look cool…
We have been working on perimeter and area recently, in our maths studies so using a tool like a measure mate is a really helpful way for us to get outside and put our learning into practical action and measure REAL things.

It's very light, sturdy and hard wearing, easy to use, and works really well, and we had a lot of fun doing lots of measuring and working out measuring some smaller and bigger spaces as well as using the measure to work out the size of some objects we found. The callipers are particularly handy for small objects and working out their dimensions. It is brightly coloured, and perfect for kids of a range of ages to use for practical application of what they are learning in their studies or classroom. This is something that is well worth investing in, to use again and again for hands on learning as you work through the curriculum and learning stages.
The only problem we had was me being allowed to have a go and use it, apparently "you finished school a long time ago, Mum, this is FOR ME to use, not you. I will have to borrow it and have a go when he's not looking, won't I? 😉