*This is a collaborative post sharing some simple ways to secure your new family home we hope will be useful*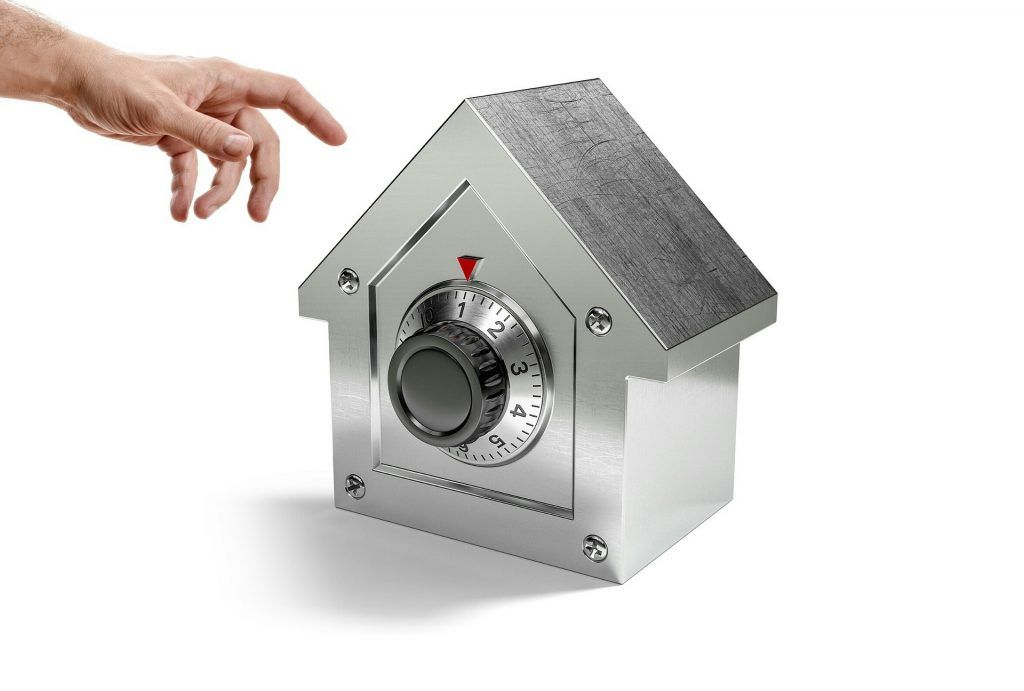 Image by mohamed Hassan
Moving homes is said to be one of the most stressful things that you can do in life. When you factor in having to get your whole family packed and ready to go for the big move, it's inevitable that your stress levels will go through the roof.
Once you've got the keys to your new property, it's only natural that you will want to keep your new home safe and secure. With that in mind, here are 5 simple ways to secure your new home, reducing the stressful risk of being burglarized.
Secure the Doors
One of the main points of entry that burglars will try to use is your front door. Once you've moved into your property, make sure to have a look at all your exterior doors to make sure that the hinges are well protected, and the door frames are solid and secure. If your front door has a mail slot, you need to ensure that no one can reach in to unlock it. There are various quick reinforcements that you can make to ensure your exterior doors are protected, such as by installing a deadbolt, adding a strike plate, upgrading to smart locks, or boosting your security with a video doorbell. It's important to note that intruders like sliding doors, so it's crucial that you ensure yours are protected.
Lock the Windows
While doors are one of the most common entry points for intruders, you should make sure that your windows are safe and secure too. Unfortunately, you may find that the latches on your windows aren't the most effective, so if you have any concerns about how your window latches look, you can beef up your security with key-operated levers or locks. You should also consider reinforcing glass with window security film, adding window bars, or installing glass or window break sensors. Before you head out or go to sleep, make sure to have a look around your property to ensure every window is locked, helping to give you peace of mind.
Light Up the Landscape
Burglars, vandals, and other types of criminals like to stay out of the spotlight, so lighting up your landscape can be a great way to steer bad folks away. There are plenty of things that you can do to ramp up your security, such as placing lights around the exterior of your property, such as along your pathways as well as around other outdoor areas. Doing this can not only deter intruders from entering your home but also reduce the risk of tripping on your front steps. What's more, you can make your outdoor lights more effective by using motion-activated lights which will light up if there is an intruder.
Don't Forget the Garage
It can be all too easy to forget about the garage. However, what you may not realize is that many intruders are using this entry point to gain access to your home. When coming in and out of your home, try and make it a habit to ensure all doors are locked to the garage (this includes both interior and exterior). You may also wish to keep your garage door opener in your home, so that a burglar won't be able to take it out of your car. Even if they're unable to get into the rest of your property, it's likely that you will have tons of stuff located in the garage. There are things that you can do to protect these, such as covering windows to hide any valuables inside, as well as using extra locks to secure garage doors.
Set Up a Security System
Your new abode should already have a security system in place. Whether it be a standard DIY system or one that includes home automation and professional monitoring, keeping your property safe and protected is crucial. If your current system is outdated, you can check out the best home security systems of 2019, where you can find more information on the latest pieces of equipment to keep your home secure. When it comes to evaluating the needs of your house, you may want to also consider contacting your local police department who will be able to help you run a security evaluation of your property.
From the moment you step into your new property, you will want to feel at home and relax. Therefore, securing your doors, locking your windows, and setting up a security system are just a few things that you can do to ensure your home is safe and secure for you and your family. These simple ways  to secure your family home will hopefully make life a lot easier.