A huge warm hello to you lovely readers at The Mad House of Cats and Babies, and special thanks to the very kind Karen Reekie for allowing me to share this guest post with you.
I'm Anita Faulkner; mum to a cheeky little toddler, wife to an extremely patient hubby and blogger under the name Brazen Mummy Writes.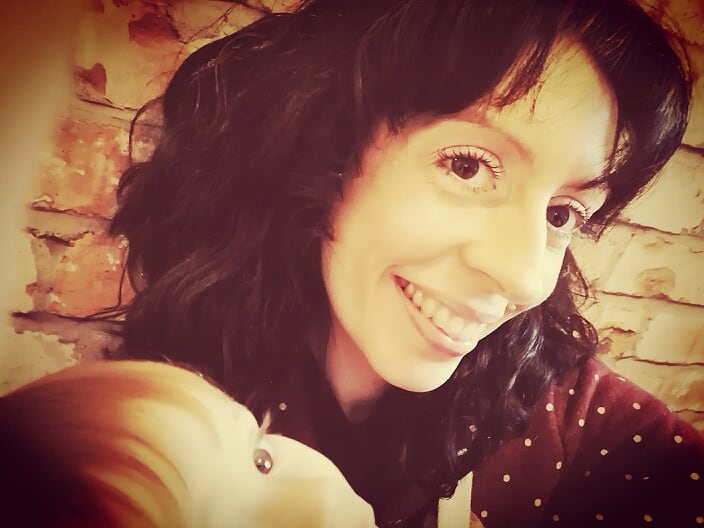 Today I'd love to tell you more about my latest venture – a Facebook chat group which could be just your kind of party. If you feel like you deserve a little me time, you enjoy a good book, and you could be tempted to put your feet up and chat about sizzling summer reads, then join me on this journey…
Me Time? What's That!
The one thing that surprised me about becoming a mother is that it can be all-consuming. And for a while we kind of accept this – perhaps we're too frantically busy to even notice. Me time? Ha. What is that anyway?!
I don't know about you, but in those first few months I was more or less a zombie – tired, frazzled, a little bit lost. Who was I? Where did all my friends go? Why is this twenty-four-hour role more taxing than my pre-baby day job? Nobody said!
But I soldiered on, giving myself entirely to the needy little bundle of loveliness I had hoped and prayed for. I was a mother. I had a child. What more could I want? Maybe before I had far too much me time anyway.
Is This Really Me Time?
As time marched on, my new mummy buddies went back to work, but I decided not to. I had different dreams now. To bring up our little boy whom we had fought so hard for. And to write. Surely that would be me time?
So I started my blog, Brazen Mummy Writes. I've been blogging honestly about being a mum: the tantrums, the terrible toddler groups, that dreaded mum guilt. And it's been brilliant. I have met heaps of sassy virtual friends, and I mainly blog whilst the little one sleeps, so it doesn't interfere (other than juggling so much social media stuff – eek).
The Problems!
But honestly? Mummy blogging threw up two problems. Firstly – I spent too much time looking at a screen. I don't want to be 'always looking at my phone' mum. My child doesn't know the social media promotion time is 'work.' (Although it can feel more like fun!) And secondly, how is writing about mumming a nice break from being a mum? This mythical me time had been badly planned!
The Ultimate Me Time Solution
What I also loved to do in the years BC (Before Child) was to read and write chick lit. I'd written one and a half chick lit novels which I needed to polish and get published, and I was also dying to get back into the swing of all this chick lit reading. Thus, after a bit of online bookish chat one day, a beautiful idea blossomed.
I would set up a new Facebook group. I would call it Chick Lit and Prosecco (because who wouldn't fancy a little something fizzy with their gorgeous summer read). And I would fill it with my soul people. The ones who love to gawp over books, stroke them, snatch them, smell their lovely pages. Wheel-barrow them home and marvel over their beauty. And there would be writers too. Newbie scribblers like me, bloggers, authors (my celebrities!)
The Chick Lit and Prosecco group would be a safe, cosy place for readers and writers of chick lit hang out. Sharing recommendations, reminiscing over characters who legged it with their hearts, getting excited about their next reads. Finding new authors to fall in love with – some of whom would be in the group, sharing their writing journeys and letting us in on their little secrets.
And all of this from the comfort of our own front rooms, wearing PJs and bunny slippers, with or without Prosecco. It sounded perfect.
I Did It!
So I created the group, and the people came. Readers, writers, people who love to do both. It is quite honestly the friendliest, most supportive little community I have ever had the pleasure to be a part of. I have learnt so many tips and tricks about writing, have discovered fantastic new novelists, and I've made even more delightful friends. And better still, I have been encouraged to find me time – reading books.
I have remembered that books are escapism. Not that I want to disappear – but each novel is like a holiday. A few moments away from the dishes, where you can dance in somebody else's shoes. Try out their life, jet around on their yacht, and then return to your own life a little fresher and brighter.
Come and Grab Your Me Time
Now I'm here opening the doors to you. Welcoming you all with open arms to a place I know you'll adore. If this sounds like your kind of ball, I would love for you to join us. Jump into the group, give us a little GIF of a wave if you fancy, and then do whatever feels comfortable. Chat. Listen. Be inspired. Share pictures of your cat snuggling up with a Carole Matthews (isn't she hilarious?!)
But whatever you do, treat yourself to some me time. Look after yourself, Mumma. Read, laugh, love. Spend time with friends – real, virtual or between the pages of a book. Escape to far off lands through wardrobes or on borrowed yachts. And celebrate the person you are; that snazzy jazzy senorita who's more than just a mum.

If you can't wait to have a nosey, here's the link: https://www.facebook.com/groups/chicklitandprosecco/
Thank you so much for reading and thank you once again to the lovely Karen for hosting. It has been a pleasure chatting to you!
Virtual hugs
Anita Faulkner (Brazen Mummy Writes)
xx