*this is a review post, we were kindly treated to a visit to SeaLife London*
We had a lot of fun visiting SeaLife London. It's the perfect place to spend some time over the holidays, meeting some familiar sea creatures, and making some new friends.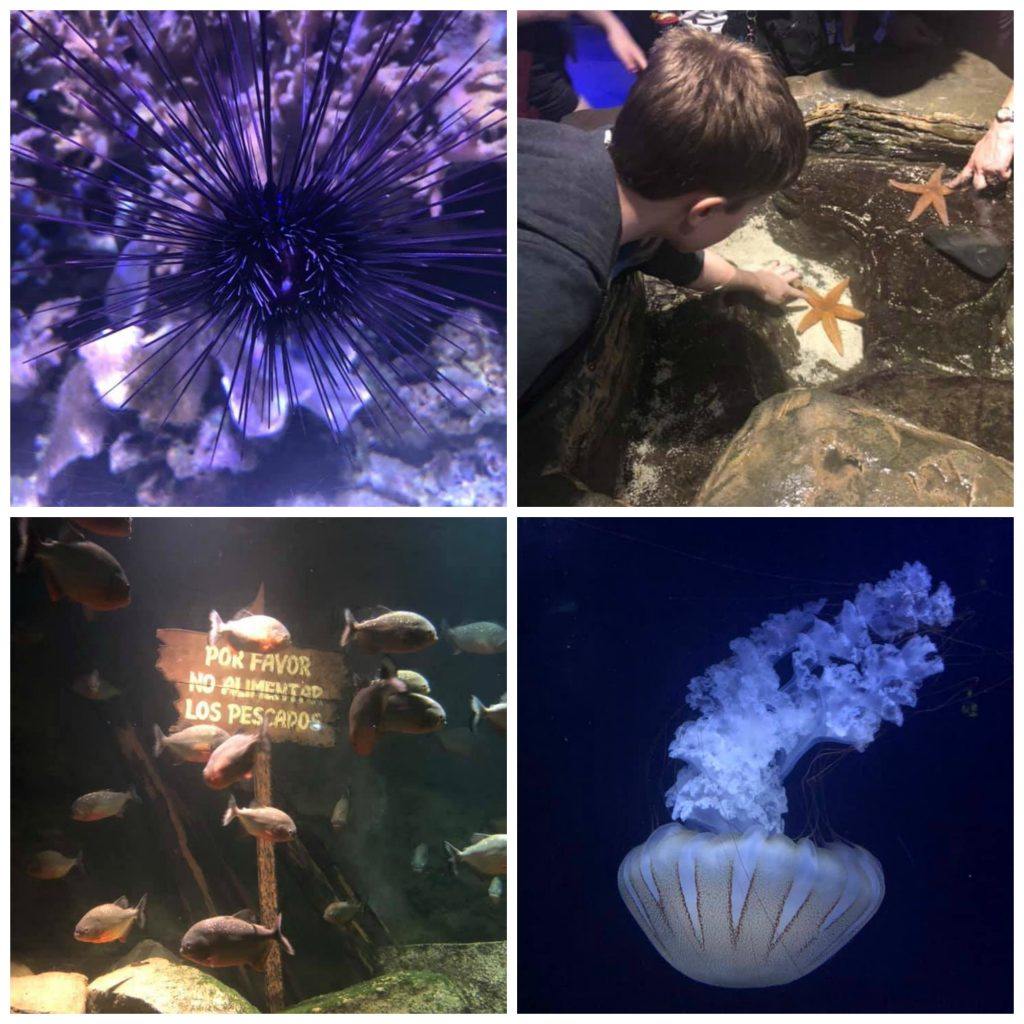 I am a huge fan of jellyfish and could spend all day just gazing into tanks full of them, but with a small boy who loves to explore in tow, we of course visit and see lots of fish, sea creatures, river animals, penguins and the coral reef. We touched starfish, chatted to rays, met sharks and turtles, and tried not to be nibbled by piranhas. There is a lot to see, do and enjoy. It's a full day out for everyone, from kids to adults.
Right now they have a fantastic social competition  where visitors will also get the chance to take part in their fin-tastic 'selfie wall', where guests can discover who their bestie is, and take their ultimate BBF selfie. Explorers will also be in with
a chance to win a VIP experience with their social competition, all they have to do is share
their selfie with #SeaLifeLondonBestie and @sea_life_london on Instagram,
@lonodn_aquarium on Twitter and @SEALIFELondonaquarium on Facebook.
Here are some of the fin-tastic friends families can look forward to meeting this summer:
1. Boris the Sea Turtle
Journey through our ocean tunnel where you can discover an array of marine life
including unicorn tangs, rays, puffer fish… You may catch a glimpse of Boris our sea
green turtle; he's a little shy at first but lots of fun when he gets to know you!
2. Belle the Shark
Come face-to-fin with several species of sharks here at SEA Life London, including
sand tigers, black tips, and nurse sharks. Take cover or you'll get soaked by nurse
shark Belle; an extravagant lady who loves making a splash!
3. Juno the Penguin
Brrr-ace the chills and thrills of Polar Adventure, home to our Gentoo penguins.
Keep an eye out for Juno; she may live in the cold, but her playful nature will melt
your heart.
4. Archie the Dwarf Croc
Brave the rainforest and discover a world full of creepy crawlies, charming crocs and
curious critters. Remember to wave your fin to our quirky croc Archie; he has a
winning smile that will warm you heart.

Matthew decided he was bffs with Boris the Turtle, and I personally opted for Archie the croc. (Unfortunately the light was terrible so my selfie is not suitable for social sharing!)
You can see some of the fun we got up to, and the amazing sea creatures we met, in our video. There is always so much to see and do, and you could spend hours just looking at one or two things, if like me you are fascinated with sea, and the animals and fish that live in it.
So why not head there and make some new friends and have some fun for yourself and don't forget to take your selfie and share it.