*This is a review post. We were kindly sent items to review and share about*
We are a bit excited. We are big Angry Birds fans, and THE ANGRY™ BIRDS MOVIE 2  is out now. We loved the first movie and we are looking forward to a cinema visit this week, to see what mishaps and adventures the birds and their enemies in action the pigs get up in this sequel. I have been playing Angry Birds the game, for a long time, and my kids love it too, and in fact are better than me, and will remind me of this often.
To get in the mood, we have been having some fun at home with some fantastic Angry Birds toys and games that have been released to help kids keep up with Angry Birds and their antics at home.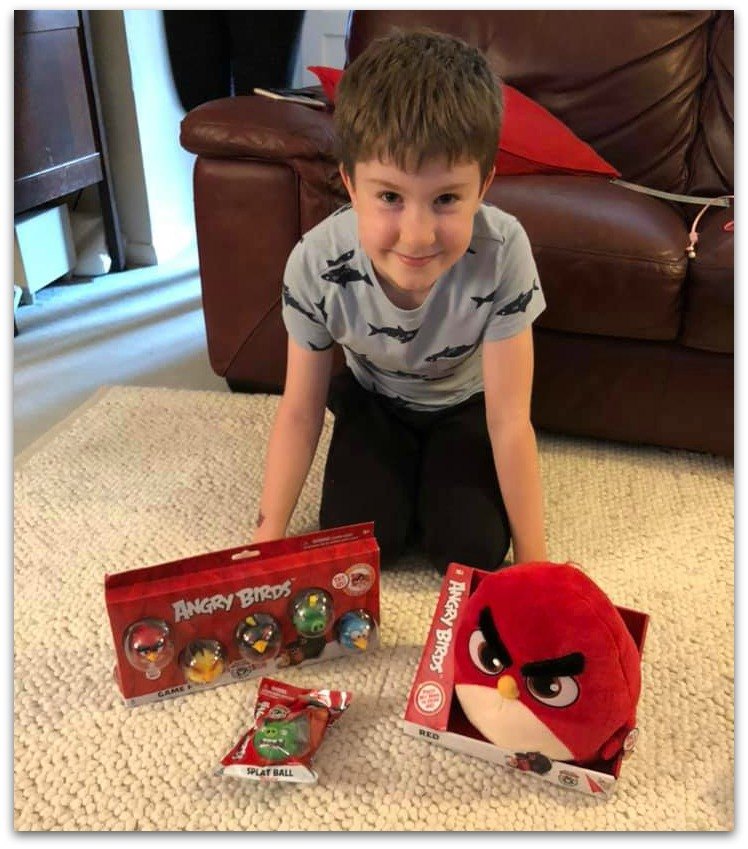 The collection features Splat Balls, Catablind collectable figures, plushes, a figure pack, a game pack, and a Pig City Build N' Launch playset.  Selected Angry Birds toys come with digital unlock features, which allow fans to scan the product and unlock Jazwares' exclusive game content, once they've downloaded the Angry Birds Explore app – bringing the Angry Birds world to the middle of your living room through the magic of augmented reality!

These toys are the classic characters we know and love from Angry Birds, and if your kids (or you, there is no shame in being a grown up and loving collectible toys)  collect figures from popular movies or games, then these are perfect. We have had a lot of fun with the Splat Balls which are hilarious and the soft and cuddly Red Bird also comes with his characteristic sounds effects we know and love from playing the game and the movies.
The app is great for using with the unlock features with some of the toys and we have had some fun playing some of the games whilst we wait not so patiently to go and see the movie.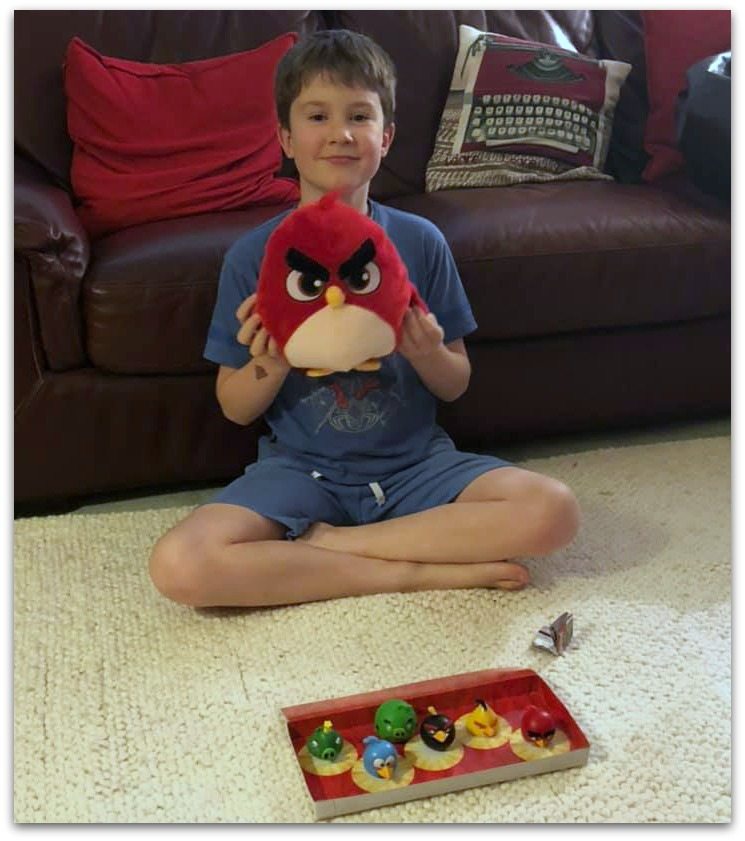 Red is my personal favourite, as a character and as a toy, but all of the figures and game are a lot of fun, and definitely worth getting your hands on if you love Angry Birds like we do. Now we wait to see what they get up to in the new movie, I am sure it will be a lot of fun. I suspect that we will be taking our Red cuddly toy with us to watch it.
Angry Birds toys and collectibles are available at Smyths Toys  Entertainer, Tesco & Gamestop too, for you to be able to start collecting and having some Angry Birds fun…